The 63rd regular meeting of the Syrian Opposition Coalition's (SOC) General Assembly began on Thursday. The Assembly discussed the latest field and political developments, especially the Assad regime's blockade on al-Rukban refugee camp and the water crisis in the town of Al-Bab. It also reviewed the work reports of the presidential body, political committee, and General Secretariat.
SOC's President, Salem al-Meslet, stressed that the Syrian Revolution and opposition forces are still committed to overthrowing the Assad regime and establishing alternative democratic institutions that fulfill the aspirations of the Syrian people for freedom and dignity.
Al-Meslet pointed out that the SOC is seeking to organize its ranks, strengthen the work of its committees, departments and offices by injecting fresh blood into them, and stepping up meetings and visits to the revolutionary institutions, associations and groupings in the liberated areas.
He stressed that the SOC is also working on proposing new initiatives to prevent the Assad regime from further obstructing the political process, and reach a real political solution that achieves a genuine political transition in Syria.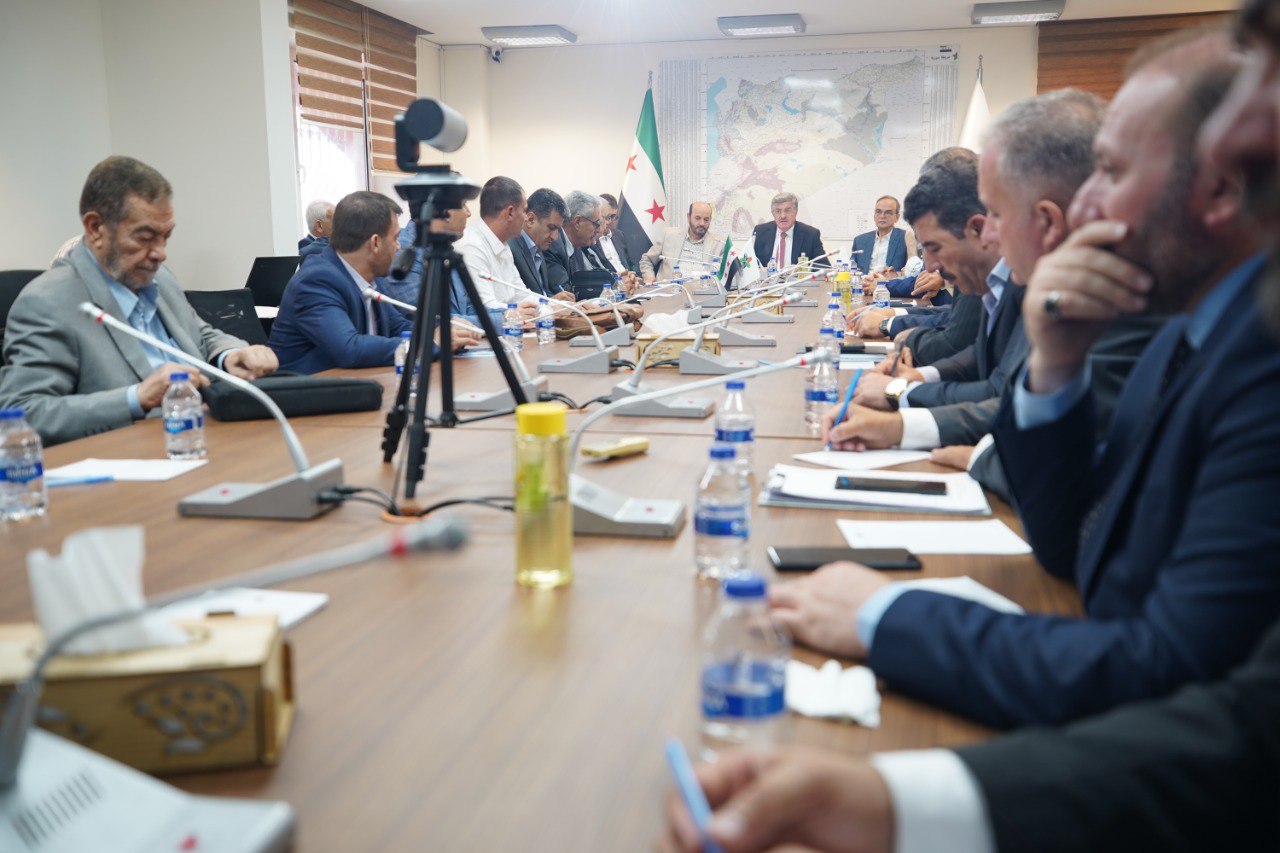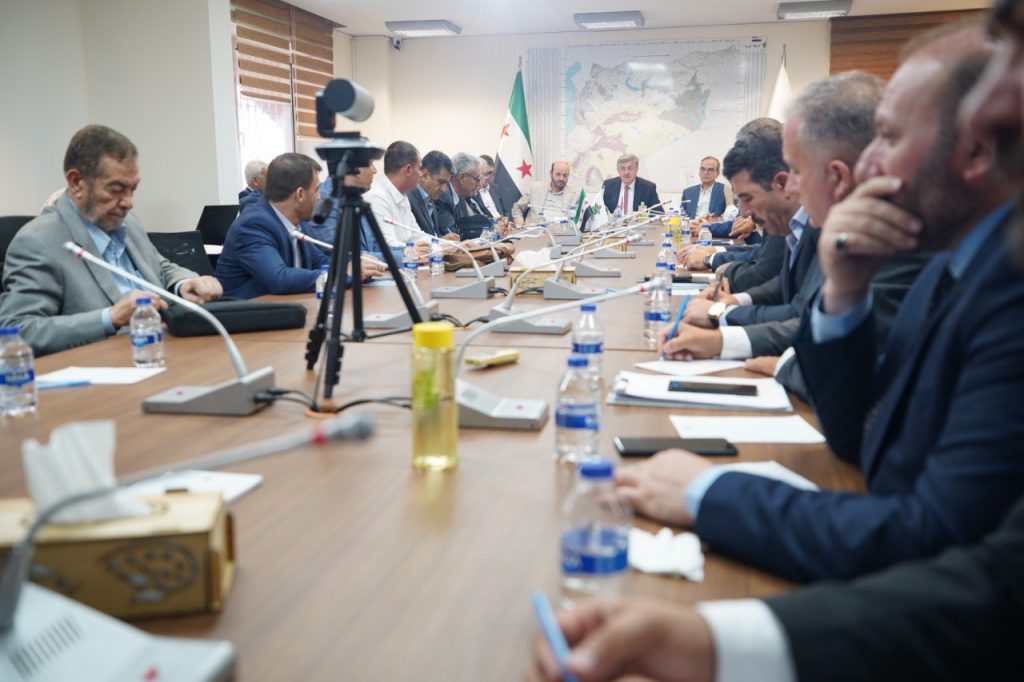 (Source: SOC's Media Department)