President of the Syrian Opposition Coalition (SOC), Salem Al-Meslet, is participating in the 20th Doha Forum which begun this morning under the patronage of Amir H H Sheikh Tamim bin Hamad Al Thani. The event brought together a host of heads of state and government, politicians, parliamentarians, thinkers and decision-makers from all over the world.
Held under the title "Transformation into a New Era," the Forum will last for two days with the aim of launching dialogue and discussion on challenges and critical issues facing the world, promoting exchange of ideas, policy making, and the provision of viable recommendations, most importantly with regard to the problem of refugee flows.
The Forum's discussions and sessions will address the main theme of this year: the transformation into a new era. Other topics of discussion include geopolitical alliances and international relations, the financial system and economic development, defense, cyber security, food security, in addition to sustainability and climate change.
Al-Meslet participated in today's session on the role of the international community in managing the flow of refugees. He thanked the countries for the demonstration of solidarity with the Syrian refugees, stressing the importance of focusing on the root causes of the refugee crises.
He stressed that the Syrian people did not have the choice to stay or leave their homes, but rather were forced out for fear of murder, rape and arrest. He made it clear that no one willingly leaves their home and chooses to live in a tent under the rain and snow.
Moreover, Al-Meslet pointed out that the influx of refugees did not stop as the Syrians in the regime-held areas are still looking for a way out, which was confirmed by multiple study centers and media outlets.
He added that the planes that have been bombing Syrian neighborhoods are the same ones that are bombing Ukrainian cities now, and that the mercenaries that Putin sent to Syria are now fighting in Ukraine, which has caused a new wave of refugees.
Al-Meslet stressed that our cause in Syria is primarily a political one, rather than a humanitarian crisis. He called for looking for a solution for all the crises caused by the Assad regime in light of the continued international inaction. He expressed his hope that the next forum will talk about development instead of ways to solve the refugee crises.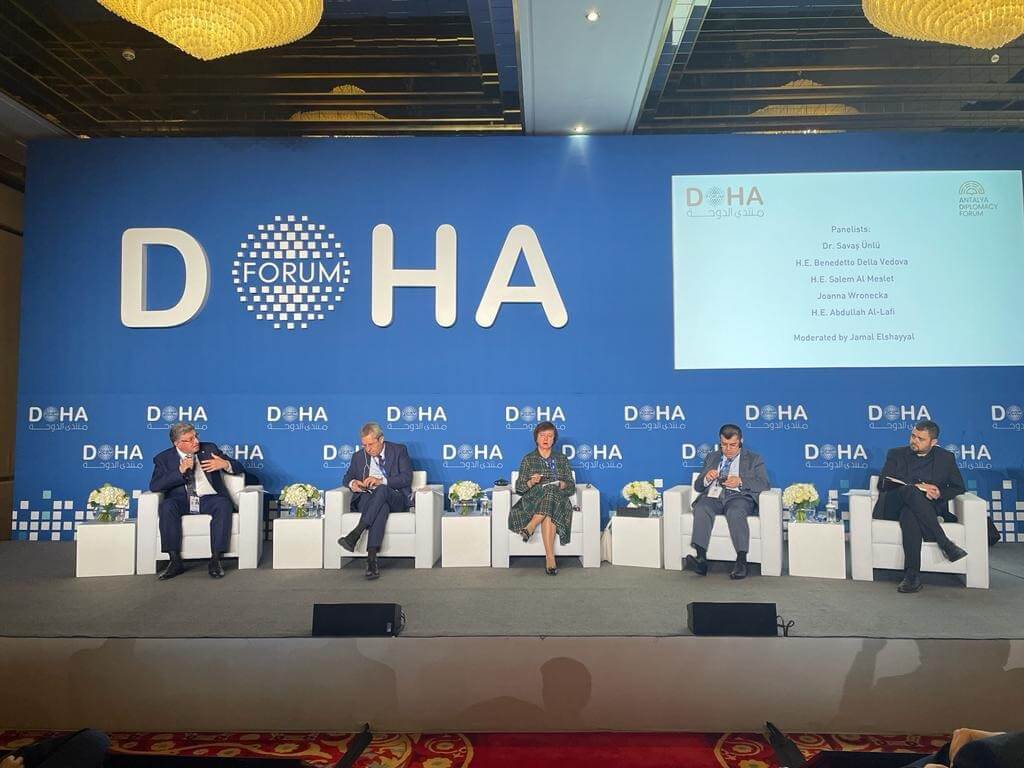 (Source: SOC's Media Department)