President of the Syrian Opposition Coalition (SOC), Salem al-Meslet, visited Ras al-Ayn border crossing in the Hasaka province and met the director of the crossing. He toured the departments of the crossing to ascertain the progress of work.
Al-Meslet was accompanied by member of the political committee Ahmed Tomeh, SOC's member Hussein Al-Ra'ad, and Minister of Agriculture Hayel Al-Kalaeh.
Al-Meslet spoke about the blockade imposed on the region, and the international reluctance to support the region. He said that the lack of support prevents the restoration of security and stability, and stands as an obstacle to boosting the economy.
Al-Meslet stressed that the SOC is preparing to hold meetings with state actors to secure the needs of the region and lift the blockade imposed on it.
He reaffirmed the SOC's commitment to the goals of the Syrian Revolution and the Syrian people's aspirations for freedom, dignity and democracy.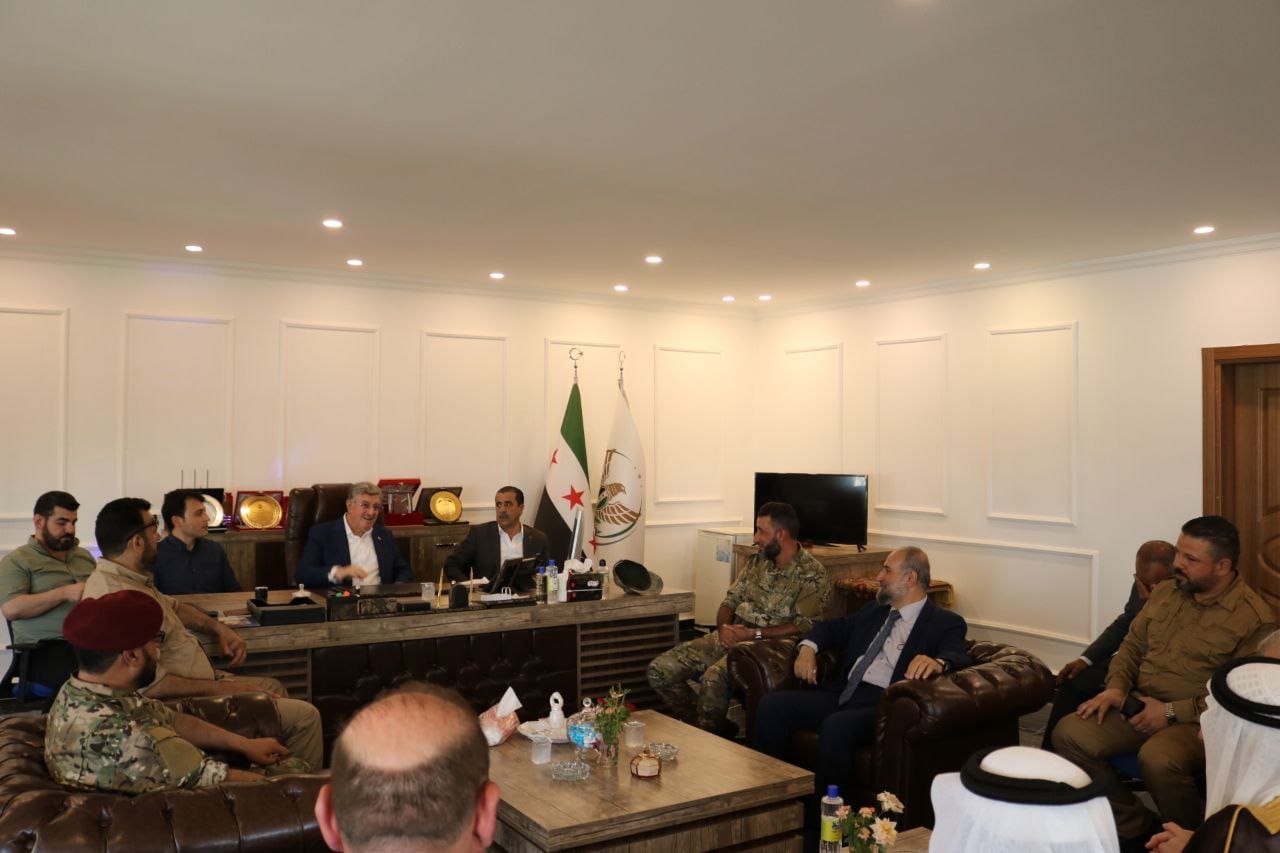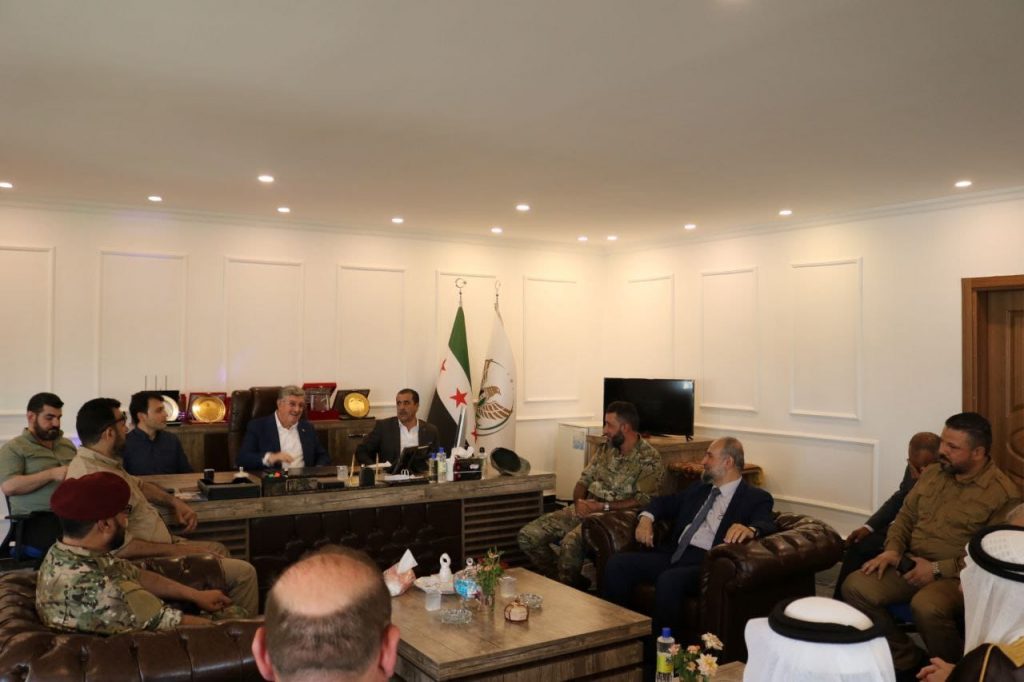 (Source: SOC's media department)