The first Syrian Women's Forum was launched today in the town of Azaz in rural Aleppo under the supervision of President of the Syrian Opposition Coalition, Nasr al-Hariri and Vice-president and Coordinator of the Women's Office Ruba Habboush with the participation of women who are active in public affairs.
Al-Hariri opened the Forum, stressing the importance of the role of women in the Syrian revolution and public affairs, especially in the political and media activities so as to occupy the position they deserve at the level of the revolution and the homeland.
Participants praised the role of the Syrian woman as representing a unique, great experience. They said that Syrian women presented a shining example of courage, determination and commitment, reaffirming that they will continue the revolution against injustice and tyranny despite oppression and criminality.
Participants also discussed the major issues facing Syrian women at the political, economic and social levels as well as the challenges and difficulties they are facing. They stressed the importance of Syrian women obtaining all their rights to jobs by creating an appropriate environment for their effective involvement. They also stressed the need to enhance women's participation in political and societal leadership so as they play an essential, effective role in the institutions of the revolution and the opposition and in building a better future for Syria.
Moreover, participants emphasized the importance of ensuring women's legal and constitutional rights as well as seriously supporting them in the framework of building their capacities and empowering them to engage with the institutions, political parties, civil society organizations, and local administrations. They stressed the need to support women's efforts in building peace and strengthening international and local legal procedures to protect them from violence and various violations.
Participants announced the launch of the Syrian Women's Commission to work to advance the status of women, protect their rights, and ensure their participation in decision-making centers in order to achieve equal and effective citizenship in a society. They also agreed to start preparing for the holding of the second Forum within the framework of expanding the circle of women's participation; empowering women; and strengthening their political and leadership role.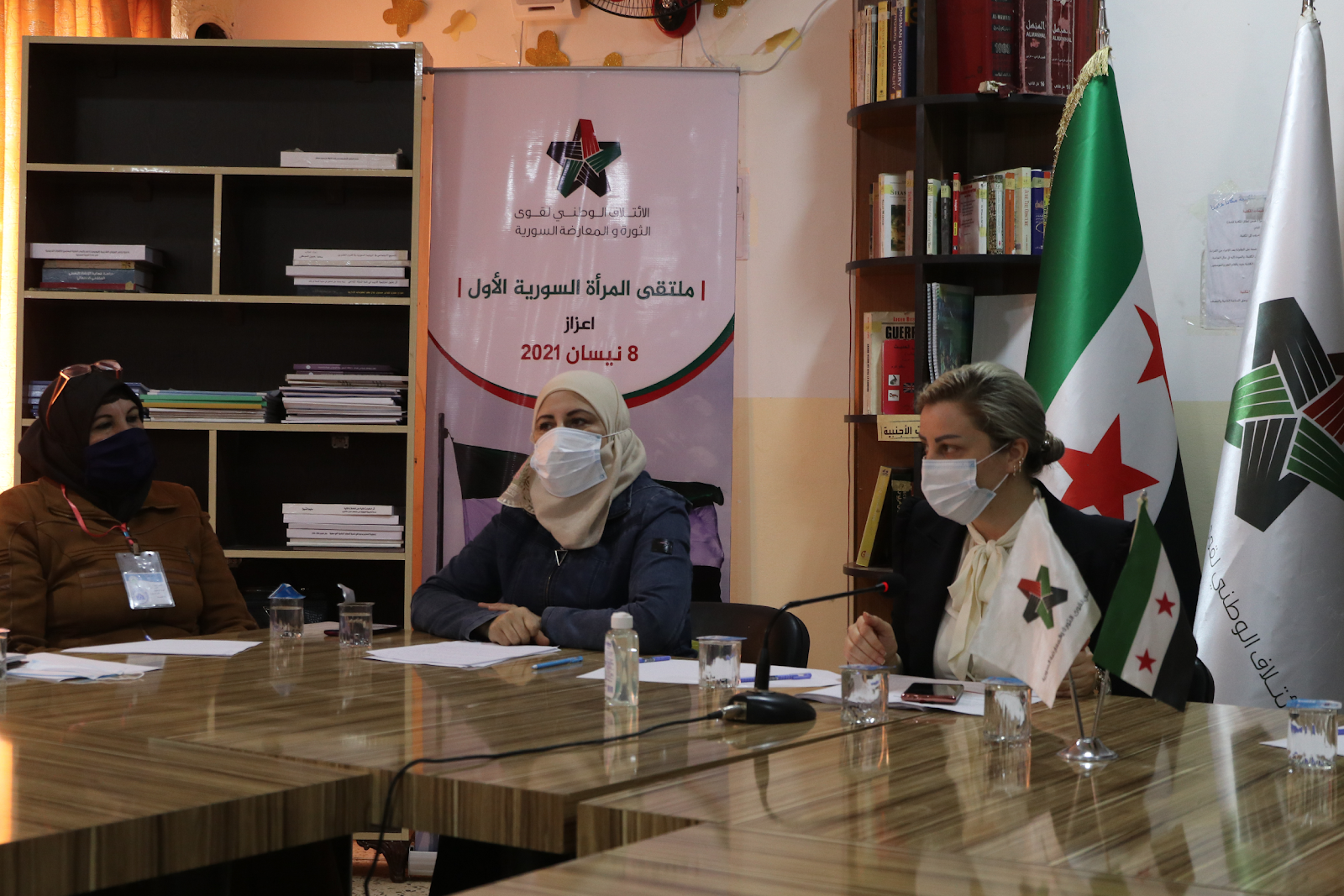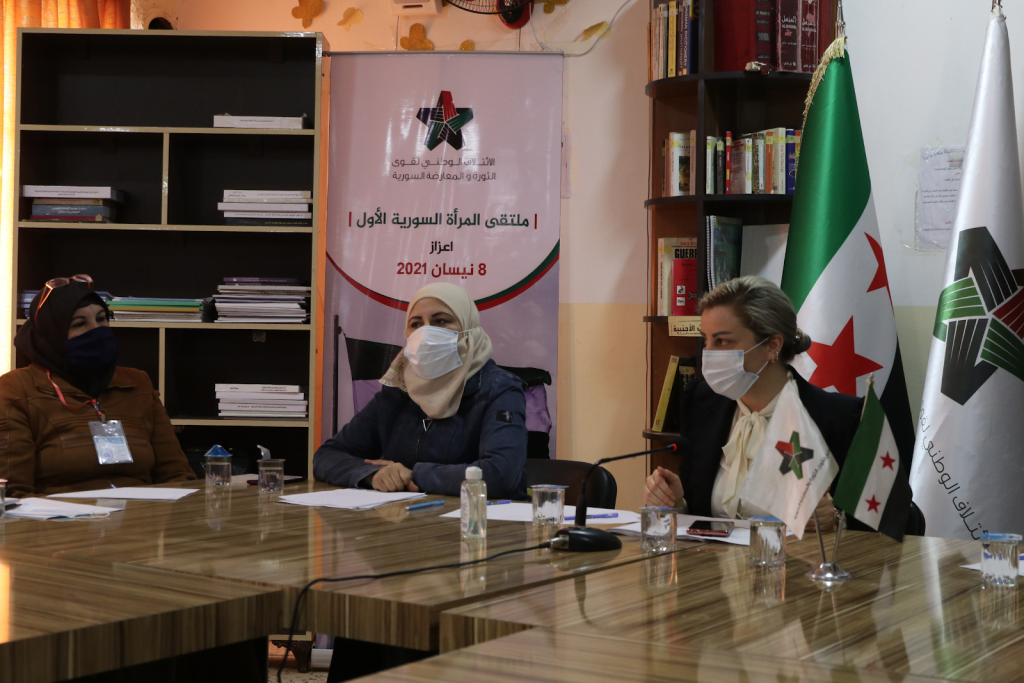 (Source: SOC's Media Department)