Members of the Syrian Opposition Coalition (SOC), Salwa Aksoy and Basma Muhammad, met with deputies in the Turkish Parliament from the Justice and Development Party. The two sides discussed means of cooperation with the Turkish government in a number of areas that concern the issues of Syrian nationals in Turkey and the liberated areas.
The meeting, which took place at the Turkish Parliament in the capital, Ankara, brought together MP for the province of Kayseri Hülya Nergis, MP for Balikesir Pakize Mutlu Aydemir, MP for Istanbul Mihrimah Belma Satır, MP for Tokat Mustafa Arslan and MP for Antalya Atay Uslu.
The meeting focused on shedding light on Syrian women and their suffering under the rule of the Assad regime, highlighting the need to support female detainees and ex-detainees, and conveying their voice and messages to the world.
The two sides agreed to submit a petition to the Turkish Parliament regarding support for the Syrian cause and the issuance of a statement calling on the international community to ratchet up pressure on the Assad regime and its backers to release female detainees in its prisons. It was also agreed to send a list of female Syrian ex-detainees and entrepreneurs.
Aksoy and Muhammad stressed the importance of strengthening cooperation with the Turkish government in joint projects that serve Syrian nationals in Turkey, in addition to strengthening cooperation with Turkish charities.
The two sides also stressed the importance of exposing the Assad regime and its crimes against the Syrian people, its refusal to engage in any political solution, and its insistence on pursuing a bloody military approach that devastated Syria and displaced its people.
For their part, the Turkish MPs expressed their strong sympathy with the Syrian people and their willingness to help alleviate the suffering of the Syrian people using all possible legal means.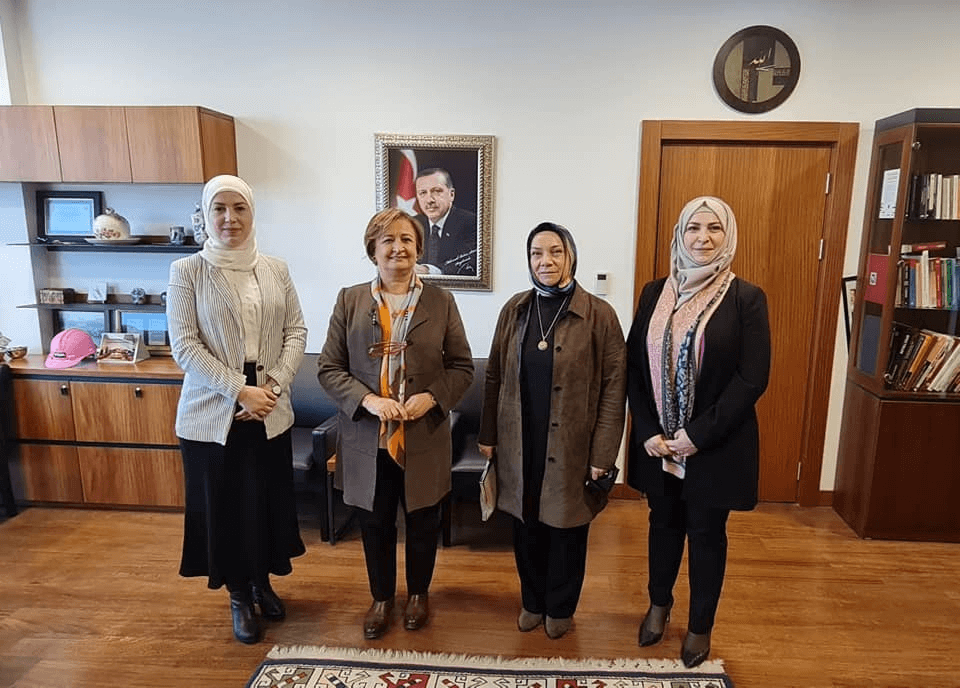 (Source: SOC's Media Department)