Members of the Syrian Opposition Coalition (SOC) took part in a symposium hosted by the Jusoor Center for Studies with the US Deputy Assistant Secretary of State for the Levant and former Special Envoy for Syria Joel Rayburn. They discussed the latest international developments and the repercussions of the Russian invasion of Ukraine on Syria and the region.
The symposium brought together members of the SOC's political committee Salwa Aksoy, Abdullah Kaddo and Muhammad Yahya Maktabi, as well as Syrian politicians, media professionals and researchers.
The participants discussed the potential repercussions of the Ukrainian war on Syria and the future of the political process, ways to ratchet up pressure on the Assad regime in light of international developments and the current circumstances, and the desired US role in the issue of detainees.
The SOC's members expressed their dissatisfaction about the US support for the PYD militia and the recent decision to exclude the PYD-held areas from the US sanctions. They pointed out that the lukewarm American position towards Al-Tadamon Massacre is disproportionate to the scale of the tragedy.
For his part, Rayburn made it clear that the time is very appropriate to bring Syria back to the spotlight, noting that Iran is unable to fill the void that Russia may leave in Syria.
Rayburn described the Russian invasion of Ukraine as "suicidal" as the Ukrainian people defied all Russian expectations that their country would be up for grabs. He said that the Russian support for the Assad regime after this war will not be the same as before, adding that this war will be a turning point in Russia's total abandonment of its colonial ambitions.
The US diplomat stressed that the US does not believe in any so-called amnesty by the Assad regime and is fully aware that such steps are sheer lies.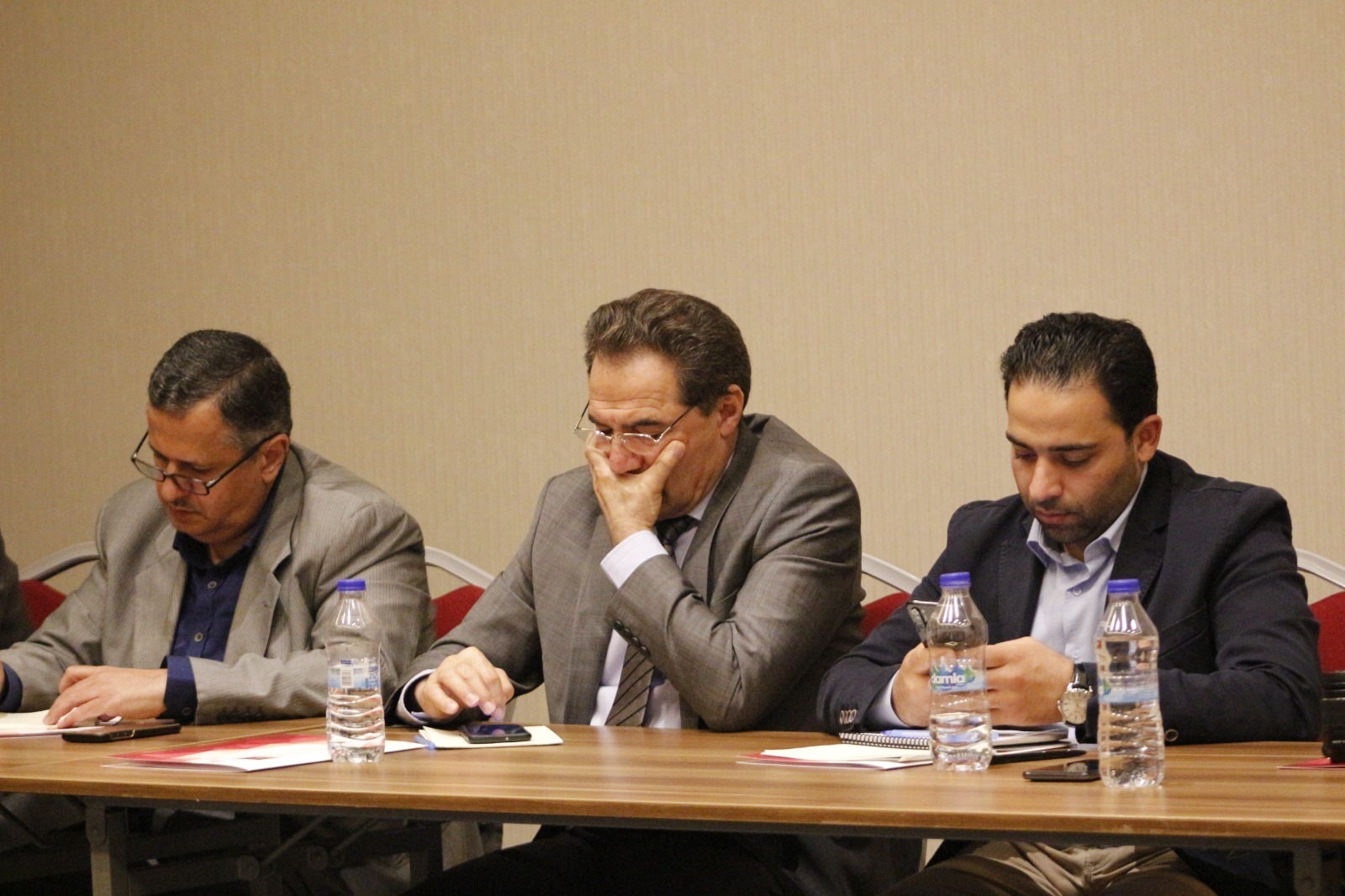 (Source: SOC's Media Department)