Member of the Syrian Opposition Coalition (SOC) Haitham Al-Shihabi offered condolences to the family of Amer Alfeen, director of the Humanitarian Relief Organization in the town of Al-Bab in northern rural Aleppo. He was accompanied by head and members of the local council.
The SOC mourned Alfeen who was killed in an explosion that targeted his car on Wednesday, condemning this terrorist act which was carried out by the enemies of the revolution.
Al-Shihabi said that Alfeen was known for his extensive charitable activities, as attested by the people of Al-Bab and Homs, from which he was forcibly displaced by the Assad regime. He also said that Al-Shihabi was at the forefront of the revolution and struggled against the Assad regime and its backers until his death.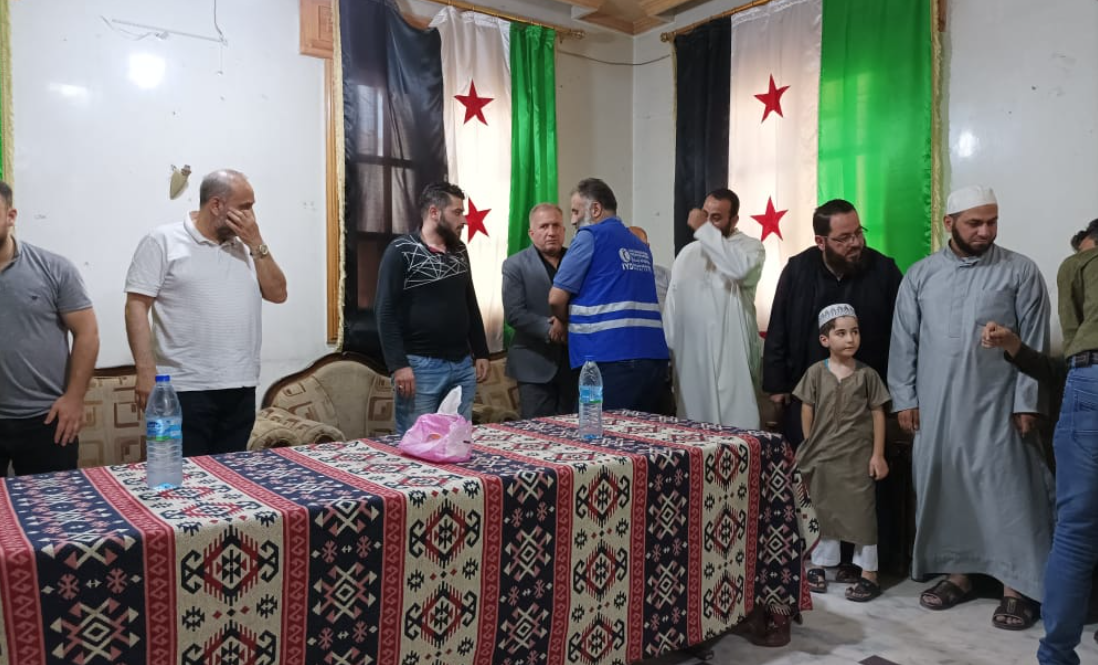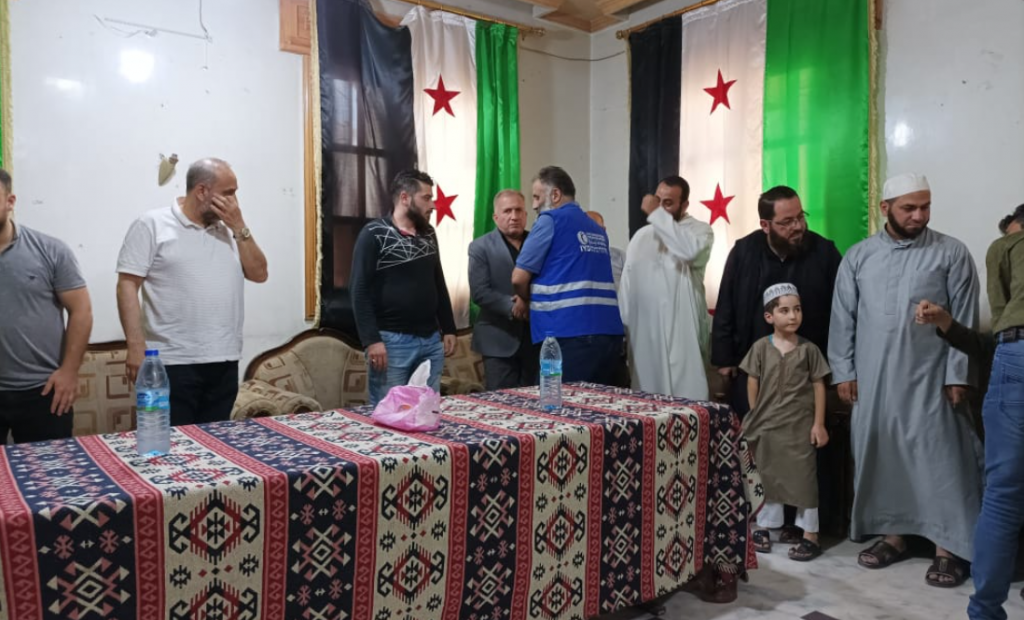 (Source: SOC's Media Department)