Co-chair of the Constitutional Committee Hadi Al-Bahra and Secretary of the Syrian Opposition Coalition's (SOC) Political Committee Abdul Majeed Barakat participated in a panel discussion in the Turkish city of Gaziantep. The session was organized by the Stabilization Support Unit and focused on the latest political, regional and international developments and their impact on Syria. It was attended by Syrian activists and those interested in Syrian political affairs.
Participants discussed the outcome of the political process, the opportunities to revitalize the process, and ways to seek accountability in light of the Russian position.
They also talked about the repercussions of the international conflict on the Syrian opposition, the positions of states towards Syria, and the available solutions and alternatives.
Al-Bahra stressed that any sustainable solution in Syria must satisfy the Syrian people, who have suffered from injustice, killings and displacement, pointing to the importance of keeping UN Security Council Resolution 2254 alive.
Al-Bahra gave an overview on the political alliances in the region, noting that they are built on the basis of interests, which are not always shared among all states. He stressed the importance of avoiding the creation of enmities towards friendly states that support the aspirations of the Syrian people, and seeking instead to find more friends.
For his part, Barakat spoke about the latest meeting between Turkish Foreign Minister Mevlüt Çavuşoğlu and SOC's President Salem Al-Meslet, Head of the Syrian Interim Government Abdurrahman Mustafa, and Head of the Syrian Negotiations Commission Badr Jamous.
He noted that the meeting was one of the meetings intended to coordinate common positions, and that it was not related to the recent Turkish statements. He also pointed out that the meeting discussed several basic topics, including the Turkish Foreign Ministry's reaffirmation of the need to enforce UN Resolution 2254, the importance of mobilization of international efforts, the conditions in the liberated areas and ways to improve them. The two sides also discussed mechanisms for empowering the opposition institutions and the Syrian Interim Government as well as Turkey's commitment to its positions on Syria.
Barakat also stressed the importance of meetings with all activists, institutions and revolutionary bodies in order to strengthen consultation, expand the circle of political participation, and develop attitudes towards the new developments.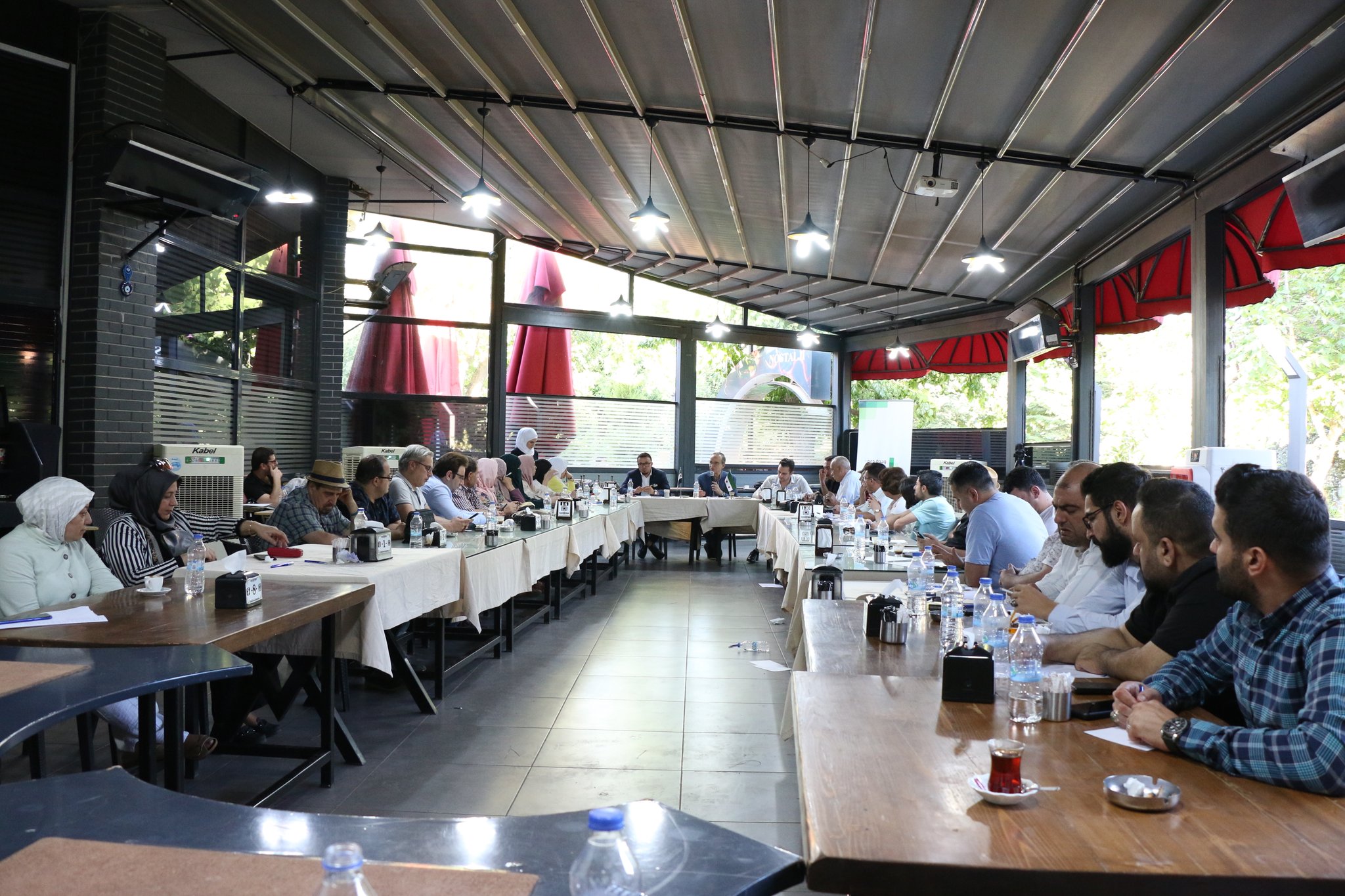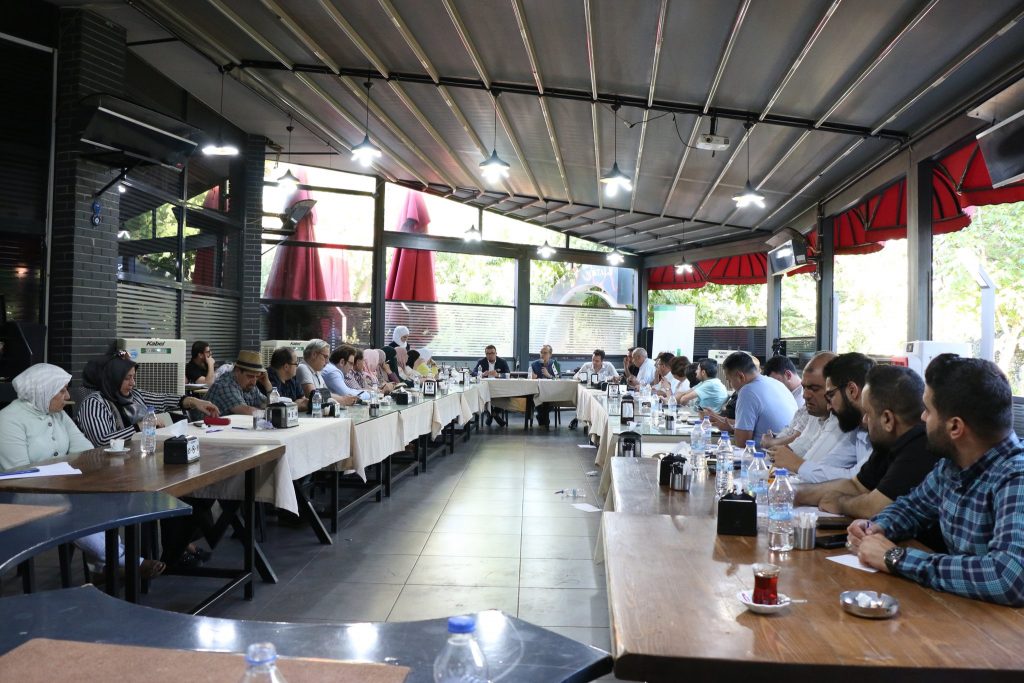 (Source: SOC's media department)