President of the Syrian Opposition Coalition (SOC), Salem Al-Meslet, held a meeting in Istanbul on Friday with the British envoy to Syria, Anne Snow, and the French envoy to Syria, Brigitte Cormi. The discussions revolved around several crucial issues regarding the Syrian conflict, including the importance of maintaining the isolation of the Assad regime, promoting accountability for war crimes, and supporting political transition in Syria.
The meeting was attended by SOC's Vice-Presidents, Ruba Habboush and Abdulahad Astepho, Co-chair of the Constitutional Committee, Hadi Al-Bahra, and a member of the political committee, Abdullah Kaddo. The participants engaged in comprehensive talks concerning the latest political and humanitarian developments in Syria.
Al-Meslet emphasized the urgency of enforcing accountability and seeking justice for the Syrian victims, urging adherence to international resolutions, particularly 2254 and 2118, to facilitate the process of political transition. He also stressed the need for continued international isolation of the Assad regime and the imposition of additional sanctions targeting key figures within the regime.
The SOC reiterated that the Assad regime bears primary responsibility for the ongoing human tragedy in Syria. They emphasized that any attempts to address the humanitarian situation must tackle the root cause, which is the continued presence of the Assad regime and its allies in power.
The British and French envoys reaffirmed their unwavering support for the Syrian people in their struggle for freedom. They also emphasized the necessity of maintaining the entry of cross-border humanitarian aid to northwestern Syria and advocated for the renewal of the mandate for aid access for another year. Both envoys emphasized that UN Resolution 2254 provides the path towards ending the plight of the Syrian people.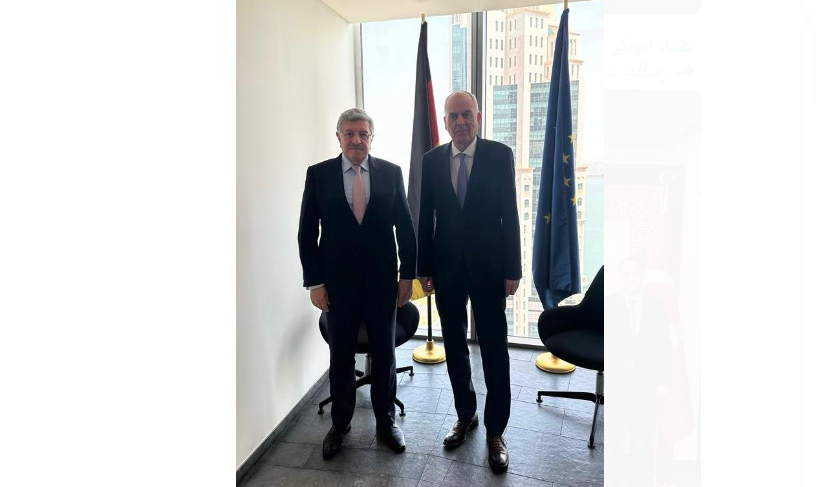 Earlier this month, Al-Meslet also held a meeting in Doha with the Minister of State at the Ministry of Foreign Affairs of the State of Qatar, Dr. Mohammed Al-Khulaifi. The discussions focused on the latest political developments in Syria and the outcomes of the Arab Summit in Jeddah. The meeting was attended by SOC's Chargé d'Affairs in Doha, Bilal Turkiyeh, and the first secretary, Saad Baroud.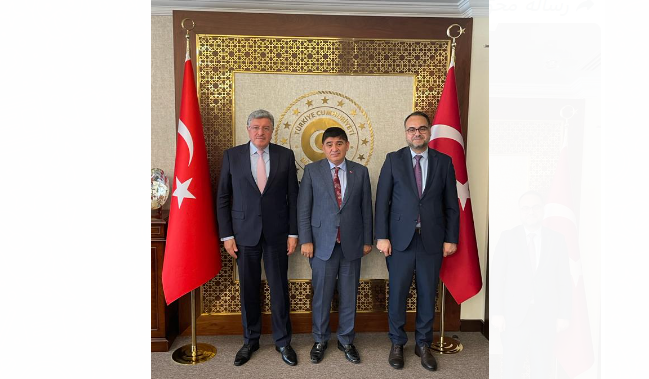 Additionally, Al-Meslet had separate meetings with the Turkish ambassador to Doha, Mustafa Kokso, and the German representative, Dr. Claudius Fischbach. He also met with Riyad Hijab, Sheikh Ahmed Moaz Al-Khatib, and Sheikh Ahmed Al-Sayasneh. During his visit to Doha, Al-Meslet paid a visit to the Doha Institute for Graduate Studies and met with the head of the Syrian community, members of the executive office, and Syrian personalities at the Syrian embassy in Doha.
(Source: SOC's Media Department)