President of the Syrian Opposition Coalition (SOC), Salem al-Meslet, and a number of SOC's members participated in a event for the release of detainees held by the Assad regime. The event was held in Istanbul on Sunday under the title "do not let them down."
The event aims to convey a message to the world that "Syrians of all components are united in the right to address the issue of detainees, demand access to Assad's prisons, and release the detainees in these prisons."
Participants also included SOC's Vice-president, Ruba Habboush, members of the political committee Nazir Al-Hakim, Yahya Maktabi, Muhammad Qaddah, Abdelbaset Abdullatif, Salwa Aksoy, and Head of the National Commission for the Affairs of the Missing and Detainees, Yasser Al-Farhan.
The event also brought together dozens of Syrian civil organizations and associations of Syrian detainees, families of detainees, survivors from the prisons of the Assad regime, and national personalities interested in the issue of Syrian detainees.
The event included several speeches by human rights organizations and Syrian human rights defenders about the issue of detainees in the prisons of the Assad regime. It also included sit-in protests in European countries and northwestern Syria in support of the detainees.
Al-Farhan gave a speech in which he said: "The issue of detainees has united the Syrian people. It is the most painful, urgent issue as it directly concerns more than five million people who are relatives of detainees, their families, and survivors who have not yet been redressed."
Al-Farhan warned that "the Assad regime is trying to close the issue of detainees by turning it into a negotiating file and by considering detainees as prisoners of war. The regime is also trying to deceive the parties by engaging in small exchanges of detainees in blatant violation of international humanitarian law with the aim of derailing the course of justice and subjecting the issue to the provisions of the laws of war that often equate the parties to the conflict."
Syrians and families of detainees, missing persons and survivors addressed messages to the United Nations, the European Union, international human rights organizations, the Organization of Islamic Cooperation, the Arab League, and the Friends of Syria Group. Organizers also put forth a set of recommendations for pushing for the release of detainees and support survivors.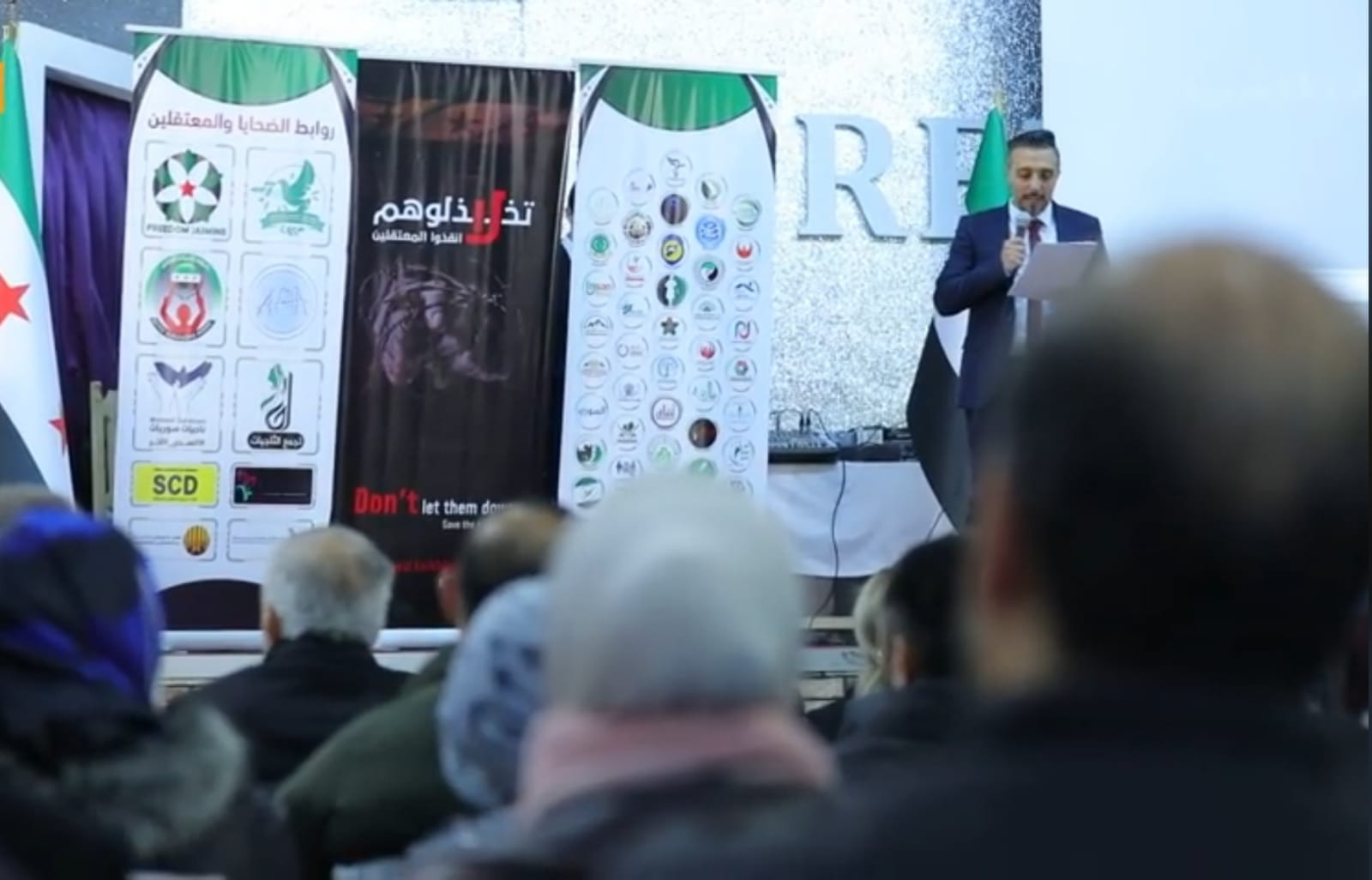 (Source: SOC's Media Department)