A delegation from the Syrian Opposition Coalition (SOC) participated in the graduation ceremony of the fourth batch of students from the Free University of Aleppo in the liberated areas on Monday. A total of 817 students graduated from various specializations and branches.
The delegation comprised member of the General Assembly Atef Zureik and coordinator of the SOC's office in the liberated areas Najib Rahmon.
The graduation ceremony brought together governmental, civil, political and military groups operating in the liberated areas, in addition to the students' families.
The ceremony is the fourth of its kind that the University of Aleppo has held in the liberated areas since its foundation. Over 4,000 students have so far graduated from the university in various specializations.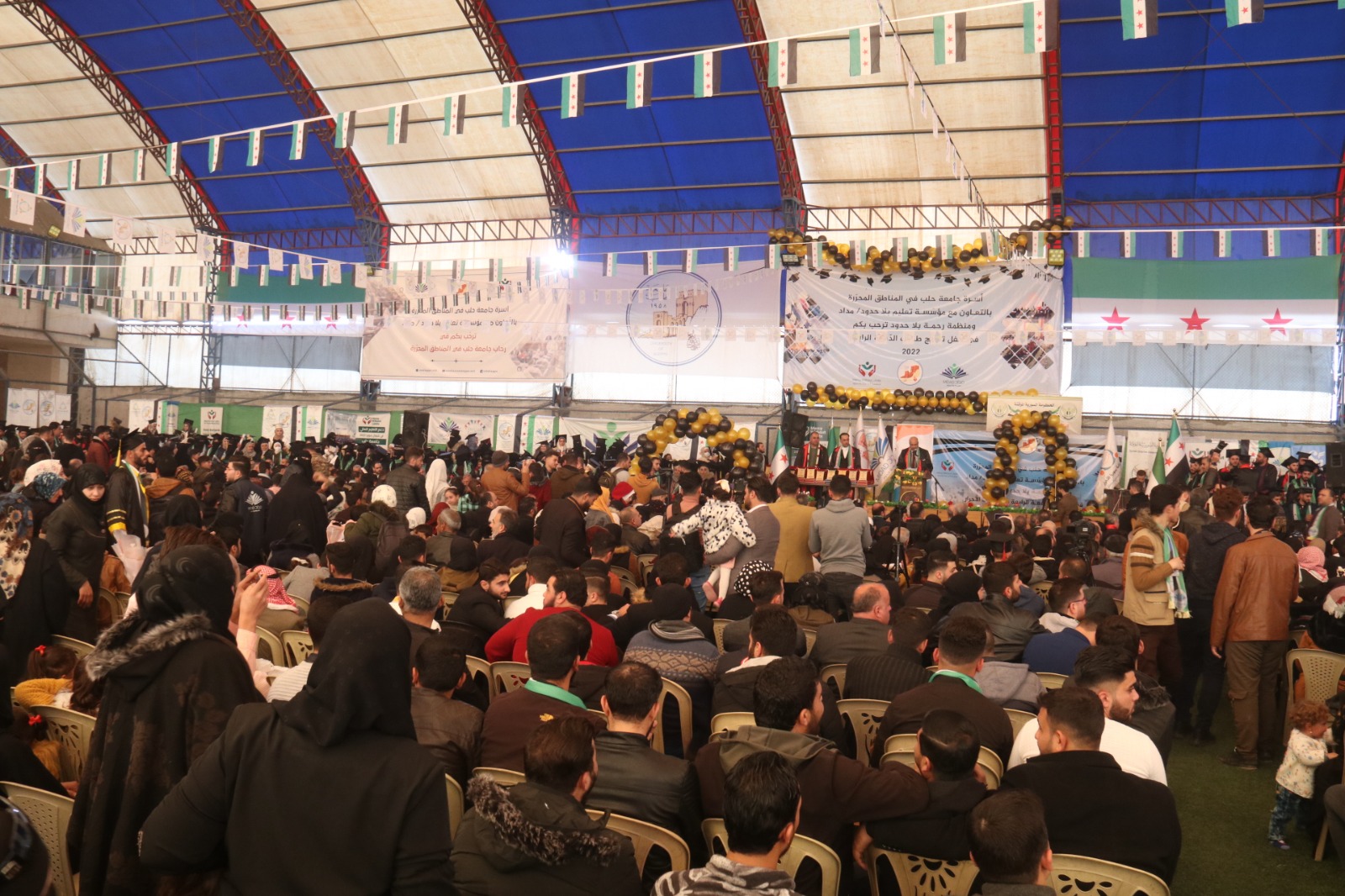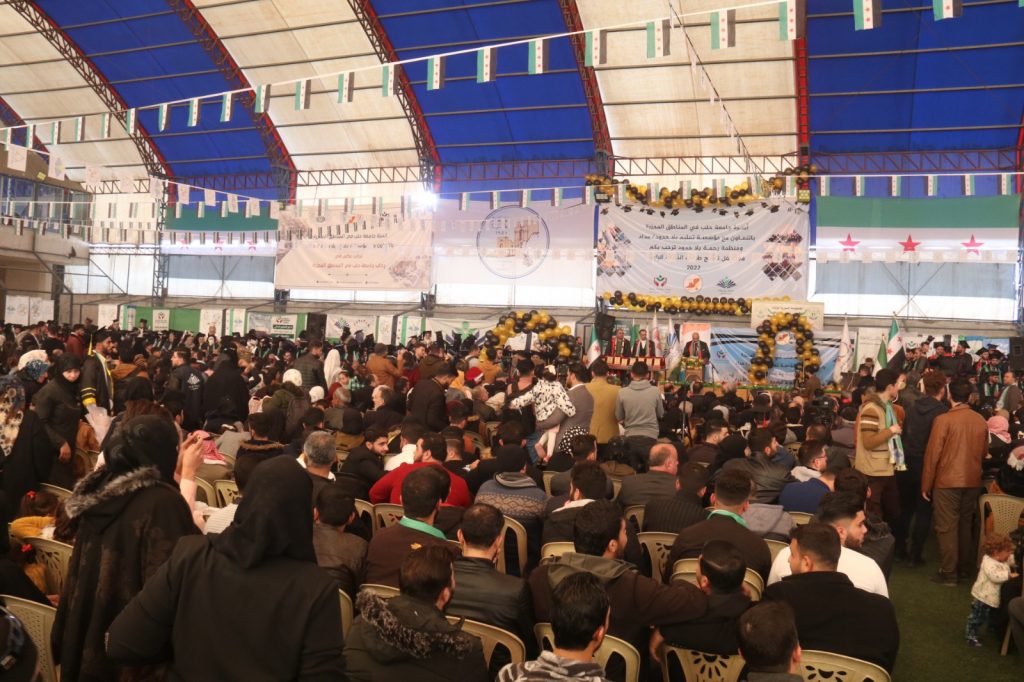 (Source: SOC's Media Department)