President of the Syrian Opposition Coalition (SOC), Salem al-Meslet, and Head of the Syrian Interim Government (SIG), Abdurrahman Mustafa, met with heads of provincial councils at SIG's headquarters in the town of Kafar Jannah in rural Aleppo.
In attendance were also Minister of Local Administration and Services, SOC's Vice-president Ruba Habboush, and members of the political committee and General Assembly.
Al-Meslet was briefed on the work of the Ministry of Local Administration, the work of provincial councils, the projects that have been implemented and preparations for future projects.
Al-Meslet praised the work of the Ministry of Local Administration and Services and local councils as he stressed the importance of continued cooperation and coordination and improving the basic services being provided to citizens in the liberated areas.
He stressed that the SOC's current tour in the liberated areas aims to ascertain the reality of services and find about the new projects that aim to alleviate the suffering of the civilian population and develop the work of institutions in the way that our people in the liberated areas aspire to.
For his part, Mustafa stressed the need to combine the efforts of the SOC as an umbrella institution and a political umbrella, SIG, the Syrian National Army and local councils as the SOC's executive bodies. He stressed the importance of continuing work so as to achieve the goals of the Syrian revolution.
Heads of the provincial councils talked about the work of the councils and the difficulties facing their work. They stressed the need to work together hand in hand in order to overcome all obstacles and improve essential services in the liberated areas.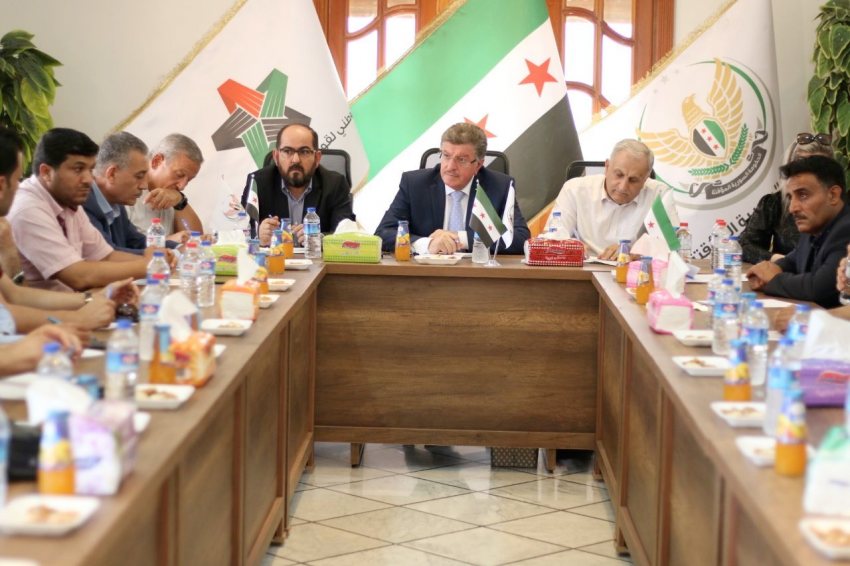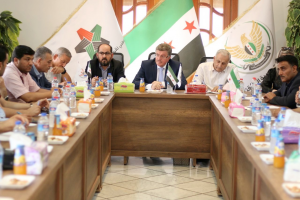 (Source: SOC's Media Department)