Salem Al-Meslet, the President of the Syrian Opposition Coalition (SOC), embarked on a visit to the Ministry of Defense within the Syrian Interim Government, located in rural Aleppo. During his visit, he engaged in discussions with Brigadier General Hasan Hamada, the Minister of Defense, addressing matters related to security and on-ground conditions in the liberated zones.
Hamada provided an overview of the Ministry's recent accomplishments and efforts aimed at enhancing security dynamics and establishing a secure and stable environment for the residents of the liberated areas. Additionally, he highlighted concentrated endeavors directed towards refining the structure of the Syrian National Army.
Al-Meslet also paid a visit to the Military Police Department, where he met with Brigadier General Khaled Al-Asaad, the Department's Director. Al-Meslet expressed commendation for the diligent efforts of the Military Police in maintaining security control.
During his visit, Al-Meslet was briefed on the most recent activities of the military police, carried out in collaboration with the Ministry of Defense and the leaders of the Syrian National Army. These activities were undertaken with the aim of fortifying security measures within the liberated territories.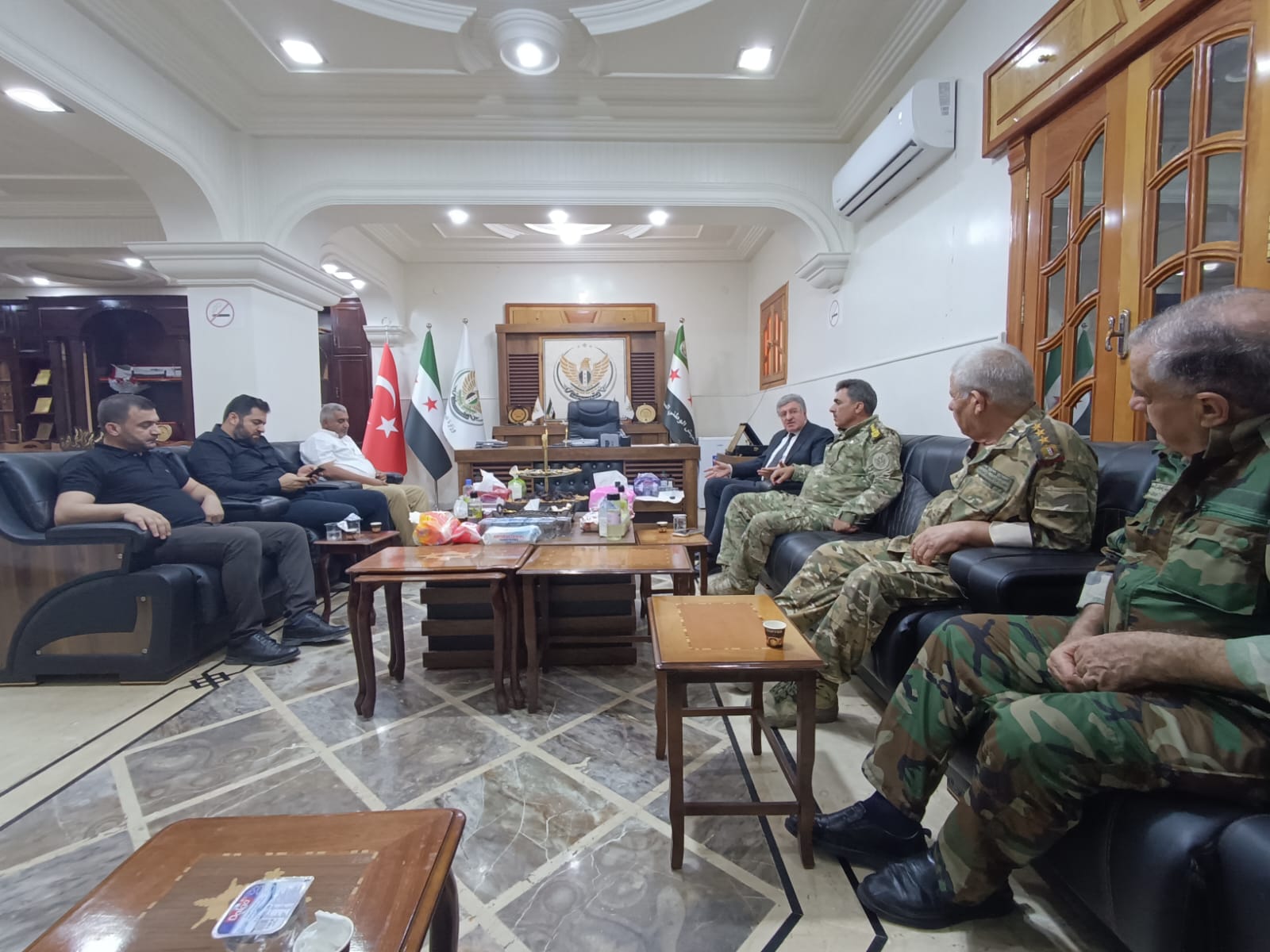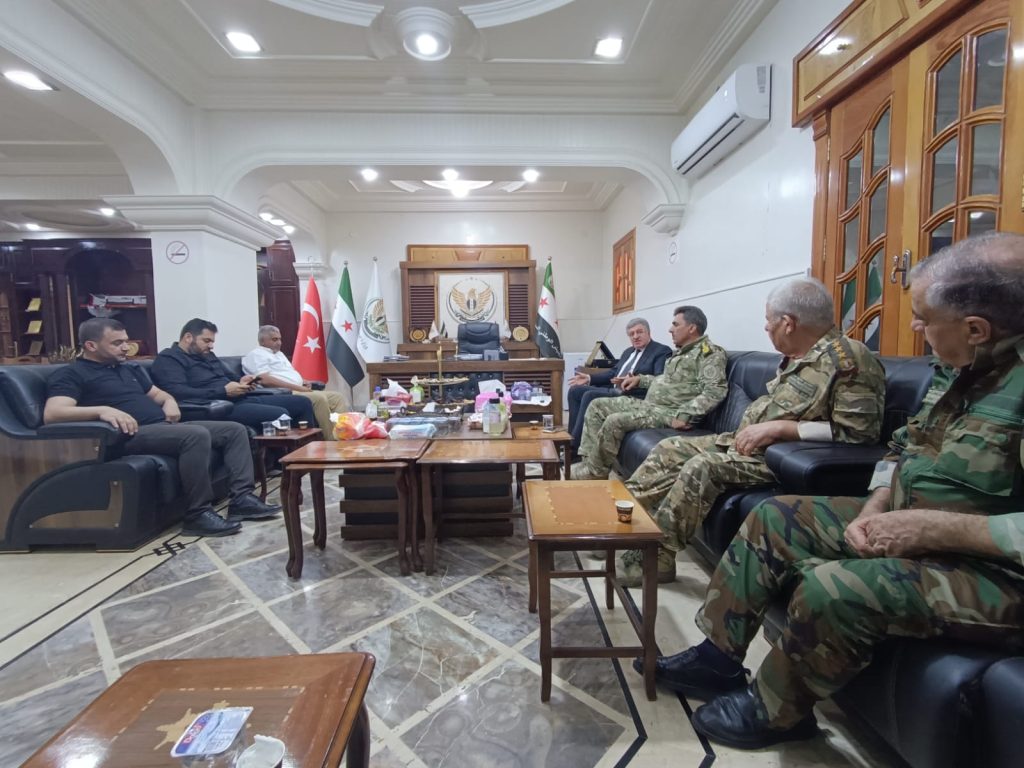 (Source: SOC's Media Department)