President of the Syrian Opposition Coalition, Salem Al-Meslet, met the Syrian Tribal Council in northern rural Aleppo on Saturday with the aim of strengthening communication with the components of the revolution and informing them of the latest political developments.
Al-Melset was accompanied by the SOC's members Muhammad Yassin, Asaad Allito, and Atef Zureik.
Al-Meslet spoke about the latest political developments in Syria, especially the recent visit to New York and Washington, and his meeting with foreign representatives and officials, including the UN Secretary-General Antonio Guterres and Secretary-General of the Arab League Ahmed Abu al-Gheit.
Al-Meslet added that the SOC's visits aim to ensure more international attention to the Syrian file and bring it back to the list of priorities, adding that some countries confirmed that the Syrian file is still among their top priorities and concerns, most notably the United States.
Moreover, Al-Meslet talked about the recent rumors about the SOC and the alleged change in the Turkish position on Syrian, which he denied, and said: "I met the Turkish officials, who expressed commitment to their early decisions, which is to stand with the Syrian people and support their cause and rights."
For their part, members of the Syrian Tribal Council posed questions and inquiries regarding the political and economic situation in the liberated areas, stressing the importance for more visits by the SOC to strengthen communication and learn about political developments.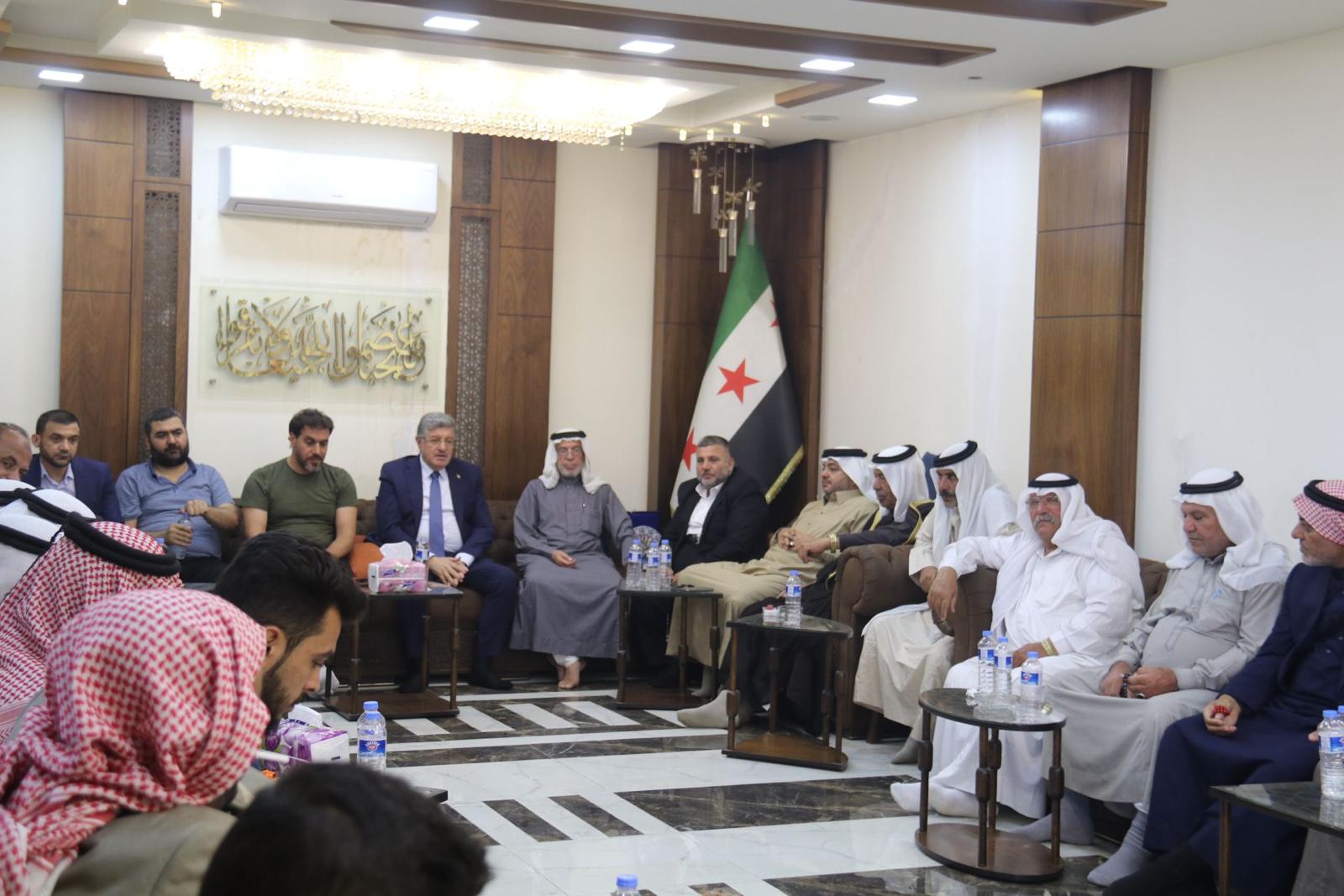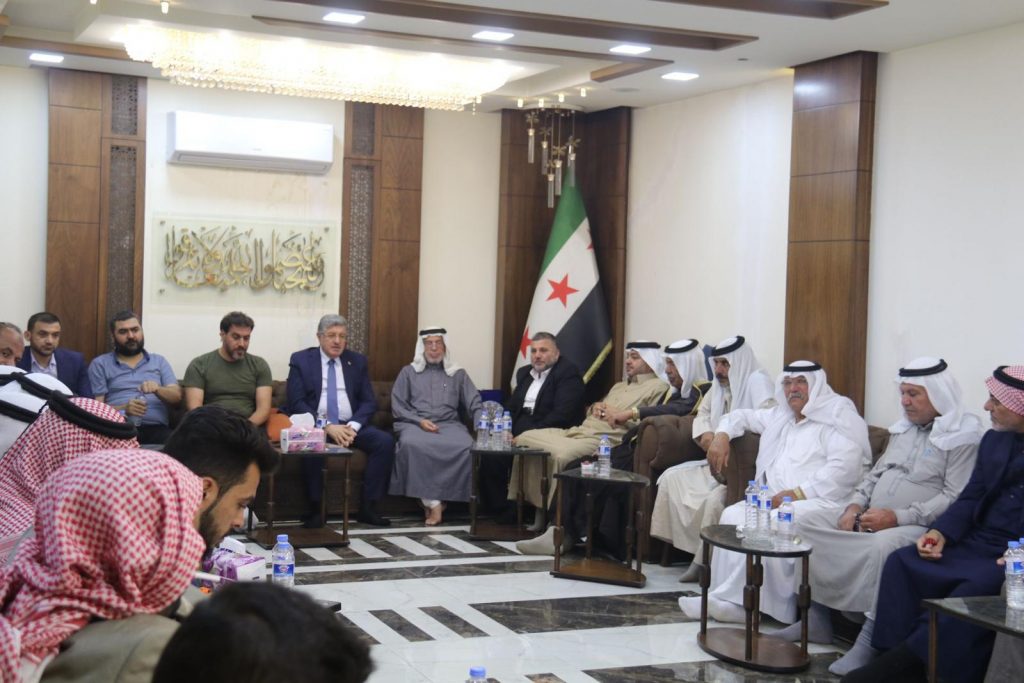 (Source: SOC's media department)