The Syrian Opposition Coalition's (SOC) Youth Office held a workshop under the title "Youth Engagement in Political Decision: Reality and Challenges," with the participants including young people representing youth and student groupings, parties and political blocs.
The discussion focused on the political activity of the youth in the liberated areas as well as their interests and activities. Participants discussed the reality of the political process and the Assad regime's refusal to engage in the process with Russian and Iranian support. They also discussed the lack of a real international will to reach a political solution in accordance with the Geneva Communique of 2012 and UN resolutions, especially resolutions 2118 and 2254.
Participants also talked about the major political blocs in the liberated areas, political academies and research centers specialized in political affairs.
Moreover, they discussed the challenges facing the engagement of the young people in political action, most notably the lack of a stable environment that allows for effective engagement.
They put forth a set of proposals and recommendations for engaging the youth into political activities, including raising political awareness among young people by holding training courses and awareness-raising workshops and inform them on the developments in the political process in Syria, which would bolster confidence between the young people and the SOC.
Participants stressed the importance of framing the young people within bodies, groupings and political blocs in order to allow them to acquire the necessary tools for real and effective participation in political work. They also emphasized the need for activating the role of the Students' Union in the liberated areas and supporting the formation of a federation of volunteer teams operating in northern Syria so as to contribute to the decision-making process.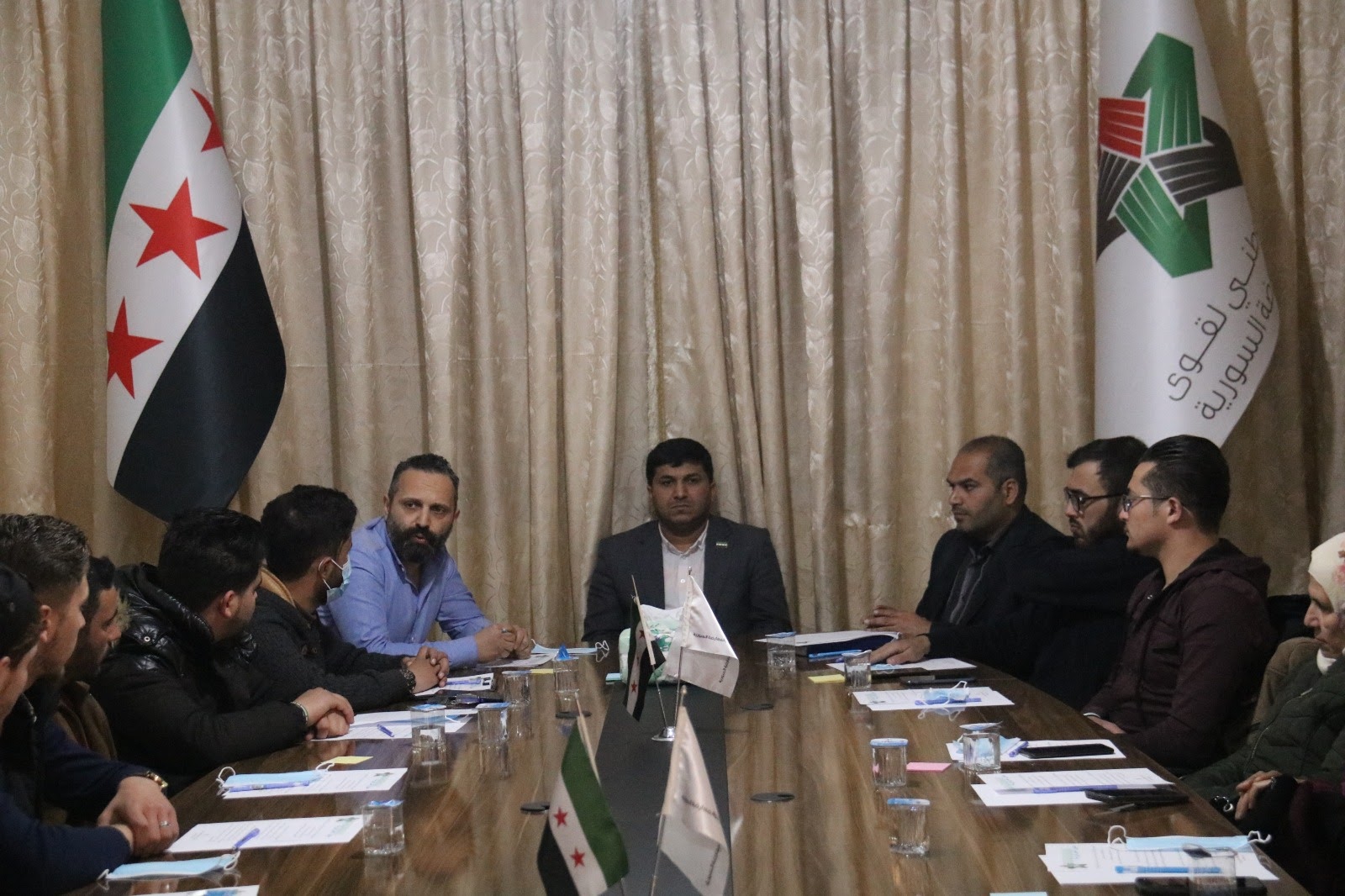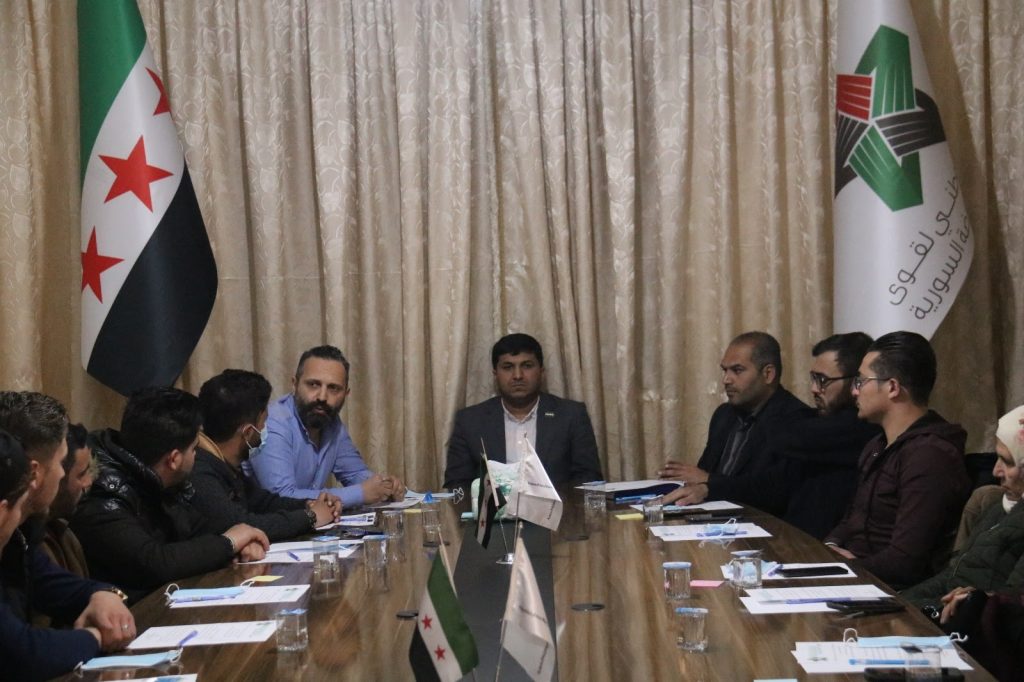 (Source: SOC's Media Department)