The Stabilization Support Unit and Syrian Women's Commission held a dialogue session in the town of Azaz in rural Aleppo on Saturday. Participants included Vice-president of the Syrian Opposition Coalition (SOC) and Head of the Syrian Women's Commission Ruba Habboush, women activists and actors in public affairs and civil society. The session aimed to develop a plan of action for holding a series of workshops tailored to female activists and events in the region.
Participants discussed the essential needs of women in the region, setting the titles and topics around which the upcoming series of workshops will revolve. These included the political aspect, enhancing women's experiences in governance systems, constitutions, elections, laws, citizenship, civil peace, governance, political process and its tracks, mobilization and advocacy. Participants stressed the importance of engaging women in political, civic work and political institutions.
Habboush made it clear that Syrian women are the safety valve in Syrian society and that they have a mission in all fields. She stressed that Syrian women are committed to the society's values ​​and ethics that uphold the status and presence of women.
Participants put forth a set of recommendations for conducting training courses in northwestern Syria. The training will meet the needs of women and target influential groups, local government institutions, directorates, departments, media, unions. It will seek to raise political awareness, enhance communication skills, leadership skills and networking among the major actors with the aim of implementing a strategic plan that ensures the presence of active women leaders in public affairs and decision-making positions.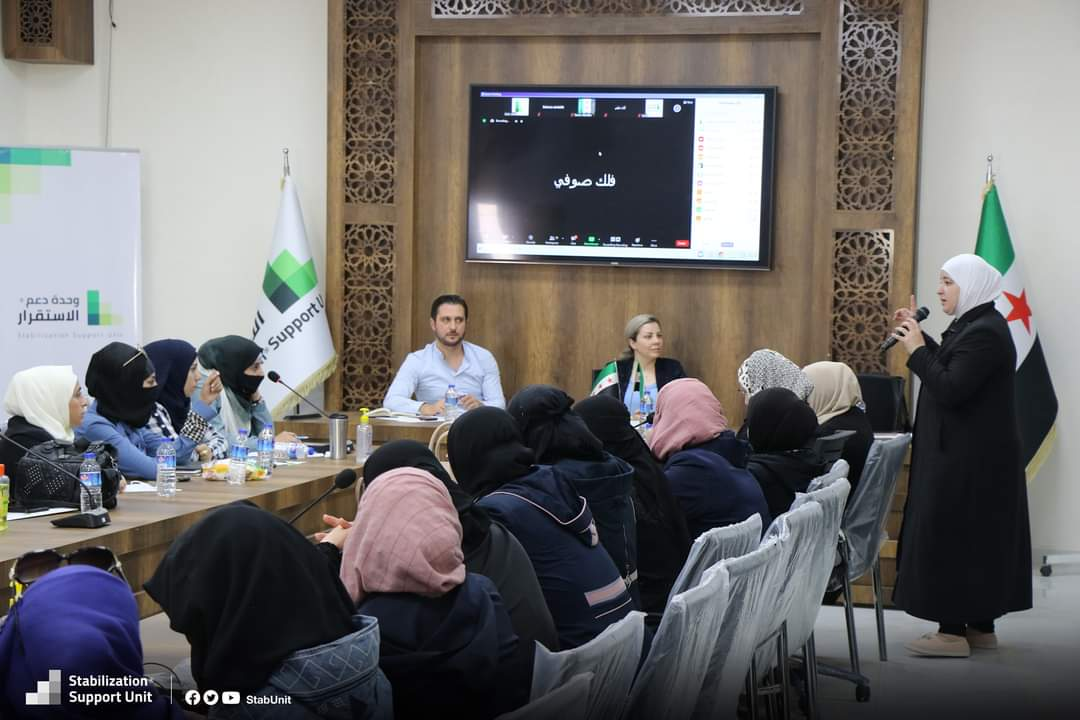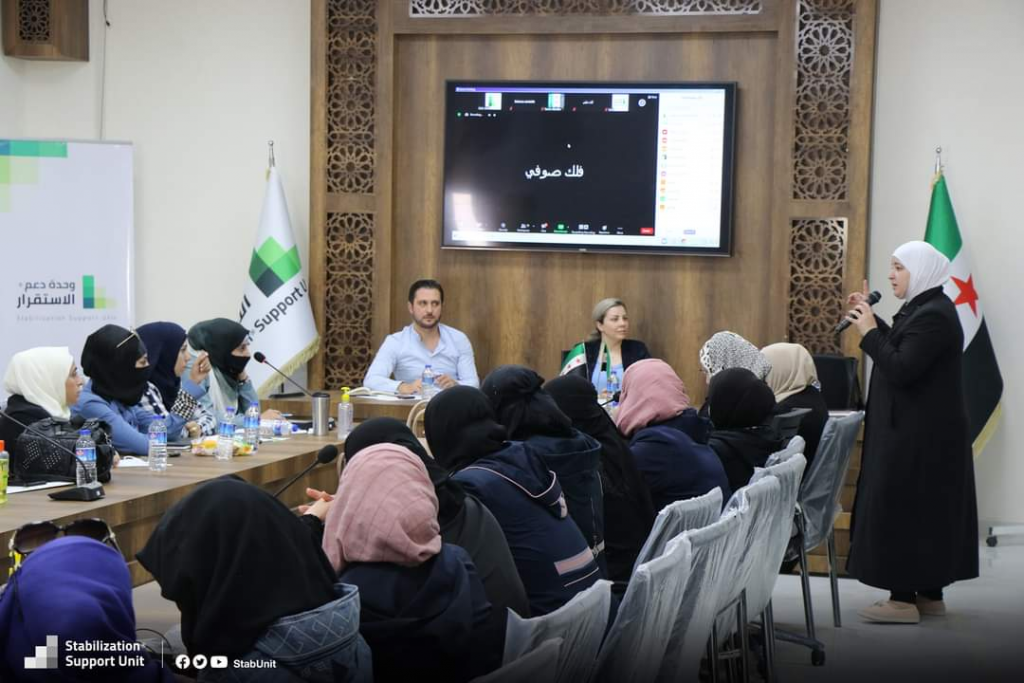 (Source: SOC's Media Department)