The Syrian Women's Commission held a panel discussion with a number of women in rural Aleppo on the occasion of the International Day for the Elimination of Violence against Women. The panel was held in conjunction with a 16-day campaign of activism that the United Nations announced it was launching.
Participants discussed the causes of violence against women and the factors affecting it, as well as the forms of gender-based violence in Syria.
They emphasized that the worst form of violence against women in Syria consists in the crimes that the Assad regime has been committing for over ten years. They pointed out that the world has turned a blind eye to these crimes and failed to hold the Assad regime accountable, turning the country into an epicenter for gender-based violence.
Vice-president of the Syrian Opposition Coalition (SOC), Ruba Habboush, said that the Syrian Women's Commission is seeking to protect women from all forms of violence in Syria. She also said that there will be laws in the future that protect them, hold the perpetrators accountable, and guarantee their rights in a state that is based on justice and law.
Trainer and member of the Commission, Sondos Fulfulaa, emphasized that eliminating violence against women in Syria depends on getting rid of the Assad regime. She cited the Assad regime's arrest and torture of women as a means to put pressure on their families.
The United Nations had launched a campaign under the title "UNiTE by 2030 to End Violence against Women." The event will serve to commemorate the International Day for the Elimination of Violence against Women which this year marks the 30th anniversary of the 16 Days of Activism against Gender-based Violence. It concludes on the day that coincides with the Human Rights Day on December 10.
The event aims to highlight the universal and pervasive nature of violence against women and girls across the world. The campaign also celebrates success stories to show that violence against women can be prevented and inspire scale up and greater investments in proven solutions.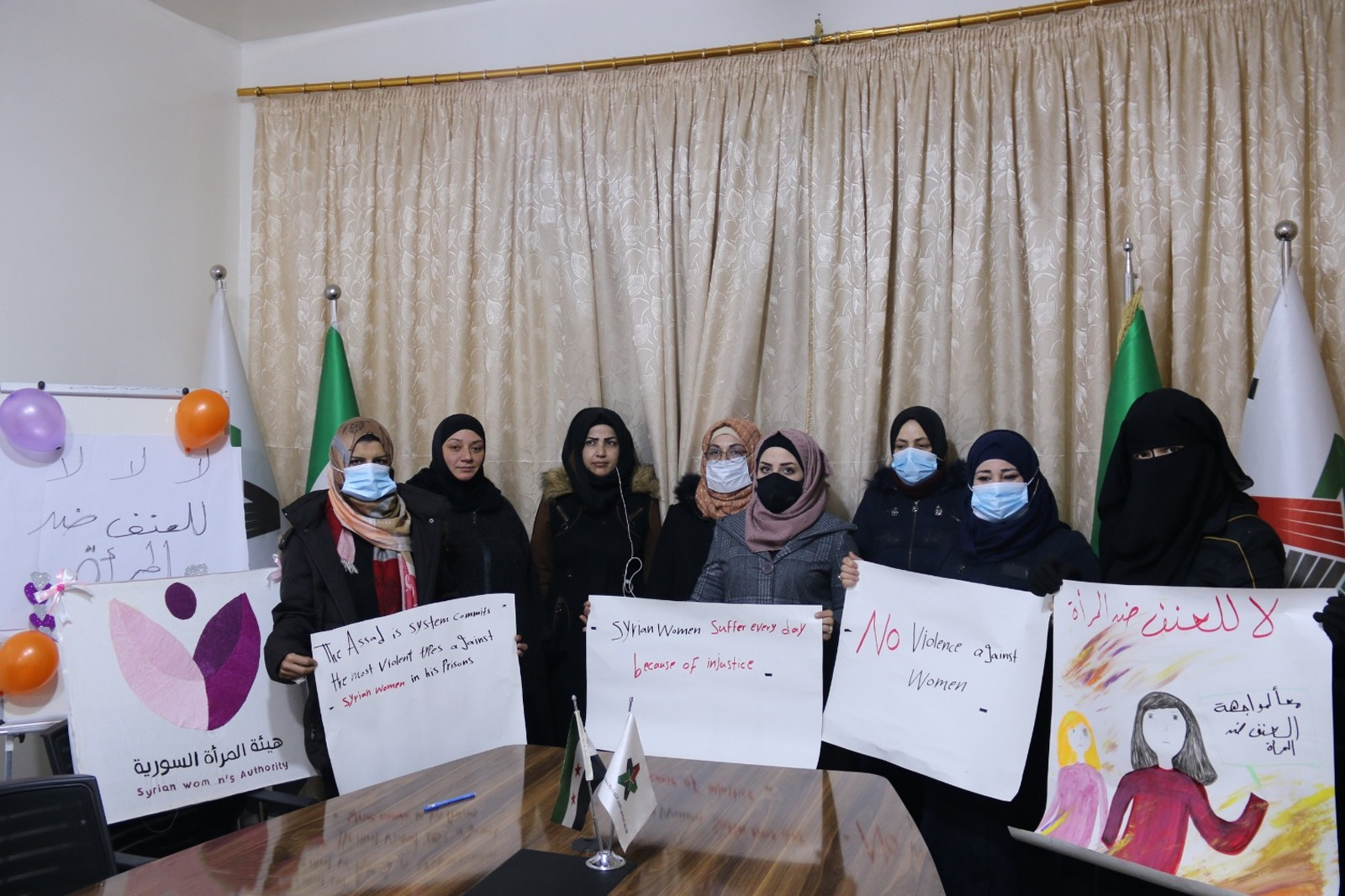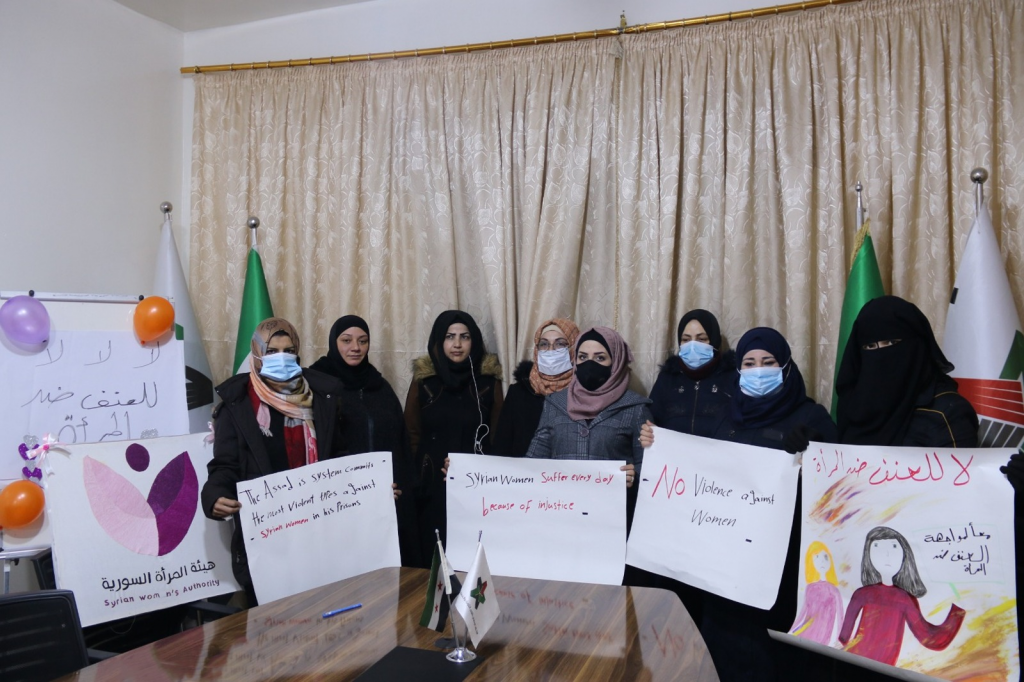 (Source: SOC's Media Department)