The Syrian Women's Commission, in partnership with the Stabilization Support Unit, held preparatory seminars under the title "Increasing Political Awareness" in the towns of Azaz in rural Aleppo and in the Turkish city of Gaziantep. The move came as part of the preparations that the Commission is carrying out within support from a French initiative to enhance the engagement of Syrian women and seek their political empowerment.
The seminar brought together the Syrian Opposition Coalition's Vice-president and Head of the Commission, Ruba Habboush, female activists, students and workers in public affairs, as well as representatives of active women's groups and bodies in the freed territories and in the city of Gaziantep.
Habboush stressed the need to establish effective mechanisms for engaging Syrian women in political bodies by regulating and framing women's work; confronting political marginalization of women; offering them training; creating an appropriate, encouraging political environment for women's engagement; and developing ways to coordinate efforts between women's groupings.
Participants talked about the roles that women are currently playing in civil society and political bodies. They pointed to the need to urge research and studies centers to give more attention to women's issues; enhance communication; and reach out to political parties and blocs so as to ensure greater political role for Syrian women.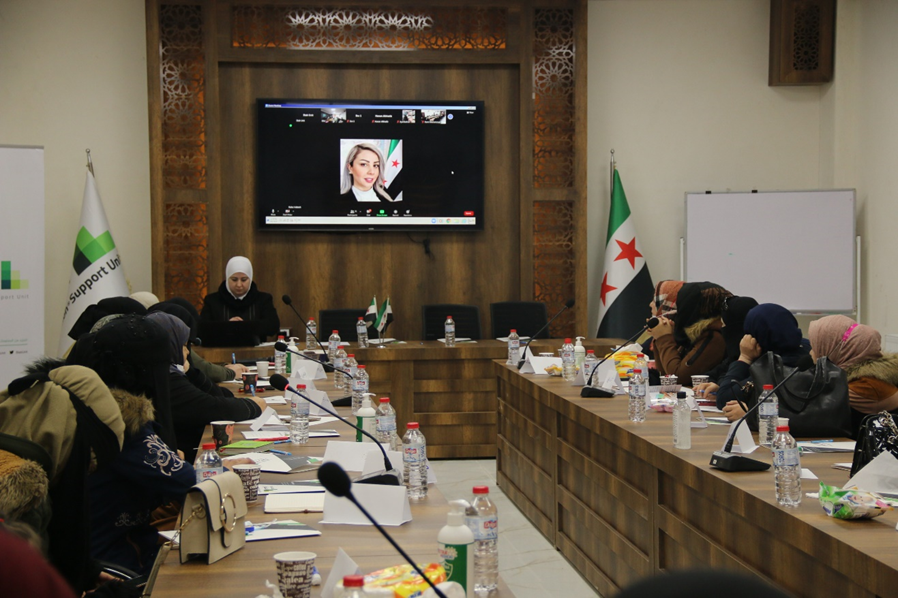 (Source: SOC's Media Department)