The Syrian Women's Commission, in partnership with the Stabilization Support Unit, organized a three-day training course on politics for Syrian women in Gaziantep. The course focused on political tracks, governance, and the state's shape and pluralism. The course came within the framework of the Syrian Women's Commission's plan to enhance the role of women and their political empowerment. In attendance was SOC's Vice President and Head of the Syrian Women's Commission Ruba Habboush.
The training was offered to 15 female activists residing in Turkey, representatives of women's groups, civil society organizations, university students, and those interested in political affairs.
The training was offered by Ismail Al-Khalfan and Lama Anadani who gave a comprehensive presentation on the course of the political process, conferences and international resolutions related to Syria. The training also included explanation about the ruling systems in the world, the foundations of their establishment, and their working mechanisms.
The trainers also provided an explanation on political pluralism, how and why parties are formed, the major standards that must be met by democratic parties, and the social and political challenges they face.
The trainees discussed their visions of the regimes of government that are most appropriate for Syria, stressing the importance of political awareness in improving the current situation and enhancing the role of Syrian women in political and social life.
These training came with support from the French government based on the Syrian Women's Commission assessment of the major needs of women in order to empower and support them to reach decision-making positions and contribute to building a civil, pluralistic, democratic state.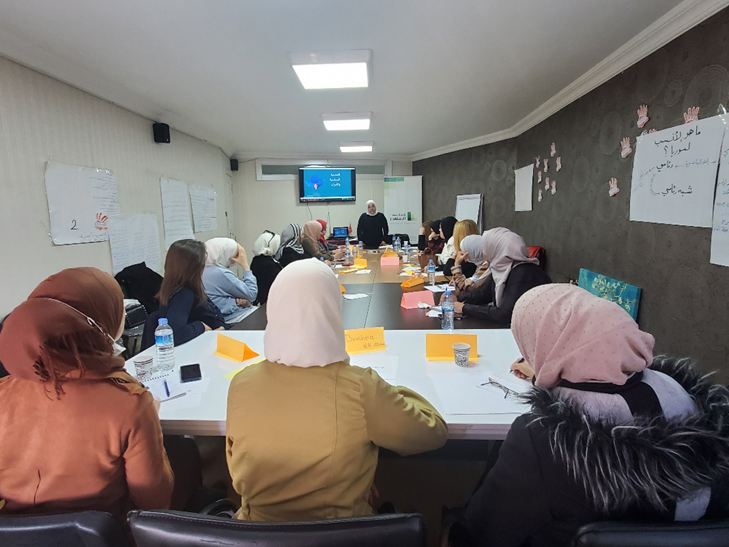 (Source: SOC's Media Department)