The Syrian Women's Commission organized a seminar on "pluralism and the formation of political parties" in the Turkish city of Gaziantep. The seminar came as part of the follow-through on the series of activities and training courses that the Commission and the Stabilization Support Unit are offering to Syrian women with the aim of enhancing their role and ensuring their political empowerment.
The Commission hosted Head of the Nidaa' National Democratic Party, Nabil Kassis. Participants included Vice-president of the Syrian Opposition Coalition (SOC) and Head of the Commission Ruba Habboush as well as female activists and actors in public affairs.
Kassis gave an overview on partisan and political activism, the concept of the political party, the differences between political parties, their goals and functions, and some of the historical precedents. He pointed out that democracy is based on two basic principles: the military's non-interference in politics, and achieving a balance among political forces.
Participants discussed the Syrian youth's refraining from partisan activity, making it clear that political parties remained a hostage to the old rules and did not provide a new experience that would serve the people and improve their conditions. This led to lack of confidence in partisan activity and the parties' reluctance to engage those who were at the forefront of the Syrian Revolution and who led the popular movement at the social, economic and political levels.
The discussions also touched on the political parties that were formed in the diaspora following the outbreak of the Syrian Revolution. Participants agreed that these parties have freed Syrians from tyranny, and that they can play a major role in preparing the Syrian people for the moment of change and building a state of institutions, pluralism and democracy.
Participants stressed the need for political parties to encourage the participation of women in partisan activity and their assumption of leading positions in politics, as well as challenging the stereotypical image established by the Baath regime about the role of women. They also pointed out that women's political empowerment will help achieve sustainable development, stressing the need for a new trend that requires political parties to do more to support women's political empowerment.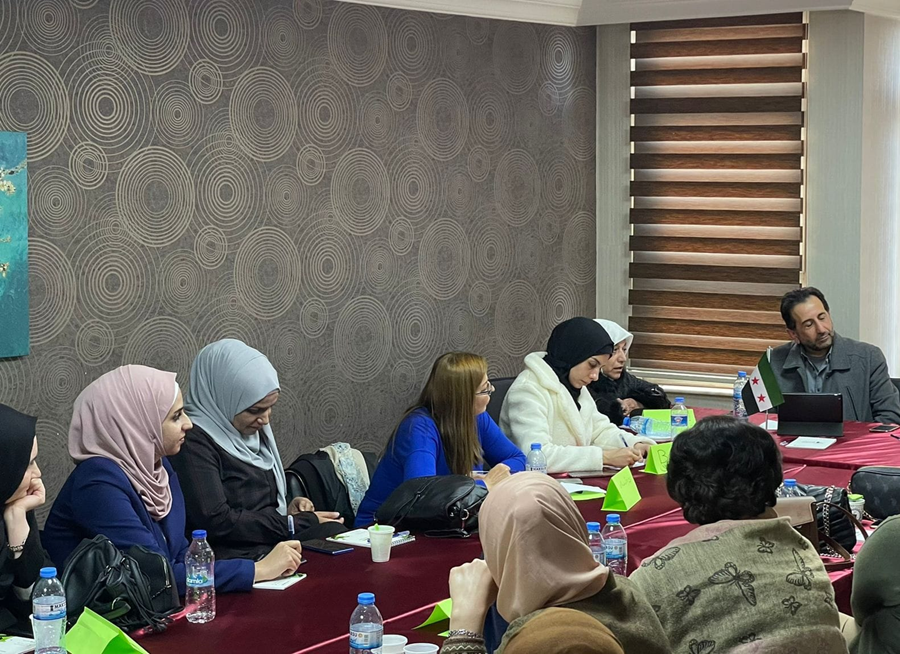 (Source: SOC's Media Department)