President of the Syrian Opposition Coalition (SOC), Salem al-Meslet, attended the funeral of the nine Syrian refugees – a mother, her six children and two of their cousins – who perished in a fire that engulfed their house in the Turkish city of Bursa on Tuesday.
Al-Meslet was accompanied by Coordinator of the Office of Syrian Communities Abroad, Muhammad Yahya Maktabi, and Coordinator of the Office of Refugee Affairs, Salim Idris.
Al-Meslet and his accompanying delegation offered condolences to the relatives of the victims, praying to Allah to inspire them patience and solace, and to have mercy on the deceased.
Al-Meslet sent a message to the international community stressing that the tragedy affecting the Syrian people is being exacerbated by the international community's failure to assume its duties towards the Syrian people.
He raised the question as to how long would the Syrian people wait for salvation and a just solution that would fulfill their demands and guarantee them a safe and dignified return to their homes?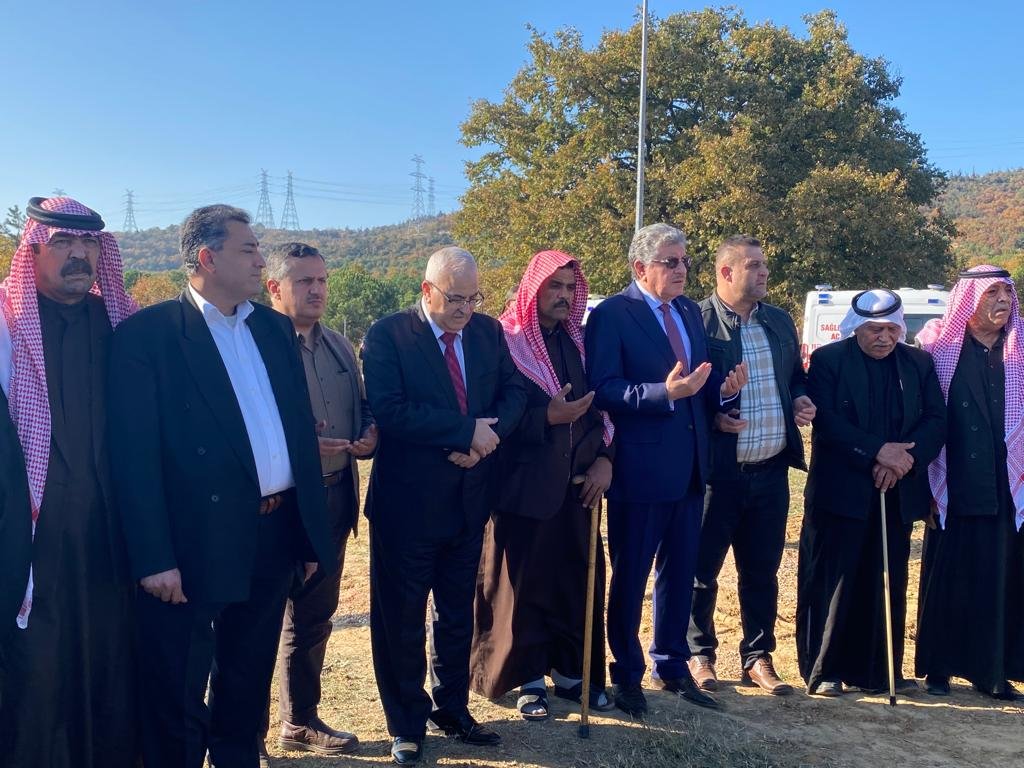 (Source: SOC's media department)