President of the Syrian Opposition Coalition (SOC), Salem al-Meslet, visited the town of Baza'a in eastern rural Aleppo, where he met with civil and military officials and notables of the city.
He was accompanied by member of the SOC's political committee Muhammad Yassin, Coordinator of the SOC's office in the liberated areas Najib Rahmoun, and SOC's member Haitham Shihabi.
The meetings focused on discussing the security and humanitarian situation in the town, as well as the major demands of the people and the difficulties they suffer from.
Al-Meslet said: "The SOC works in line with the goals of the Syrian people as its principles are the same of the great Syrian Revolution, which we will never give up."
Al-Meslet added that "there are many countries that have supported the Syrian revolution and are still working with the forces of the revolution and the opposition and provide support to them. The demonstrations that have recently taken place in the liberated areas showed that the spirit of the revolution is still alive in the hearts of the Syrian people."
He stressed that the massacres of the Assad regime cannot be tolerated, as its crimes against the Syrian people are the most heinous in modern history. He stressed that the SOC is sparing no effort to bring the Assad regime and all perpetrators of crimes against Syrians accountable in international courts.
For their part, the military and civilian bodies said that the SOC's institutions need to be closer to the people in the liberated areas, step up consultation and communication in order to clarify the political and field prospects for the Syrian issue, and contribute to decision making.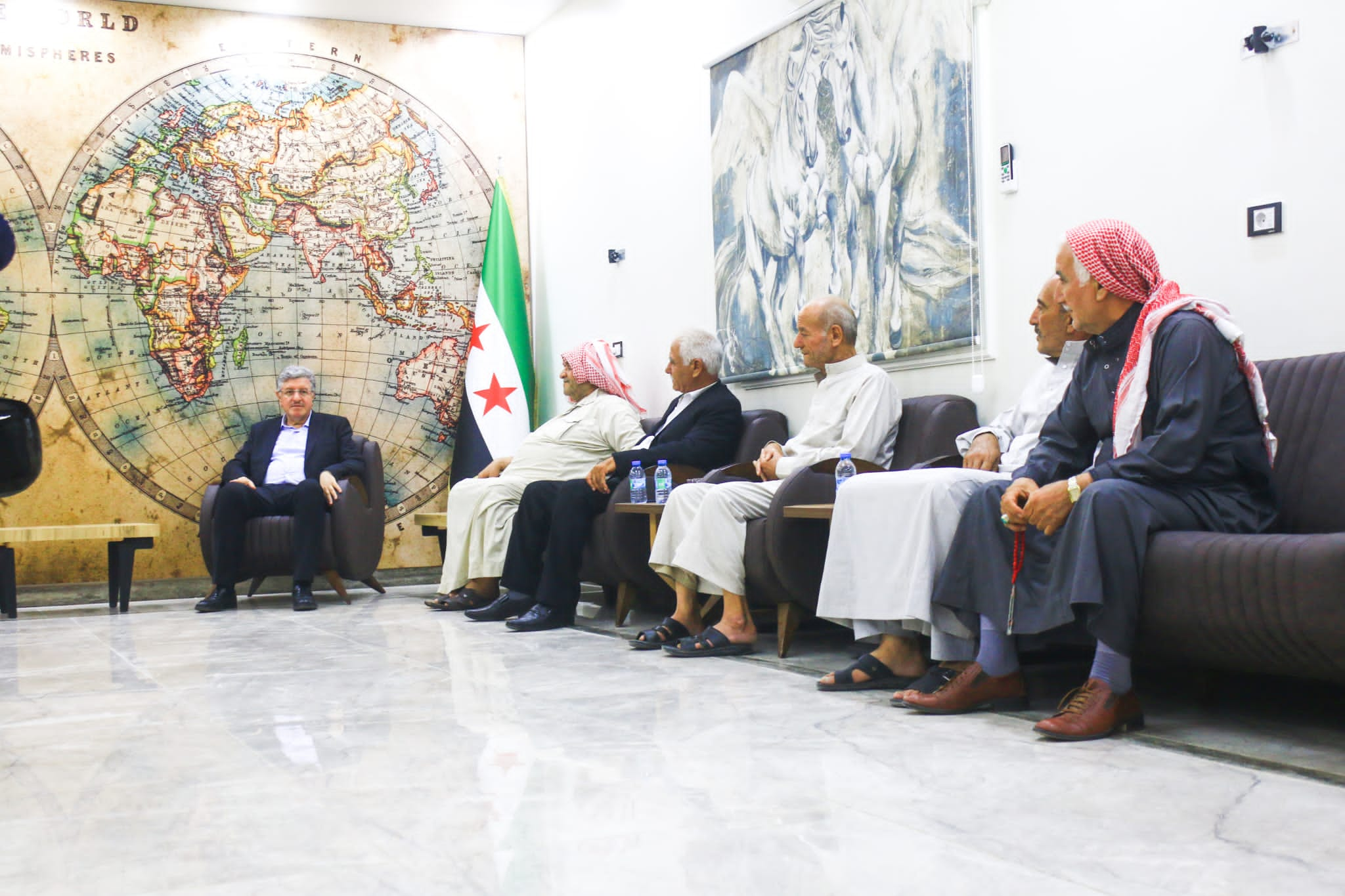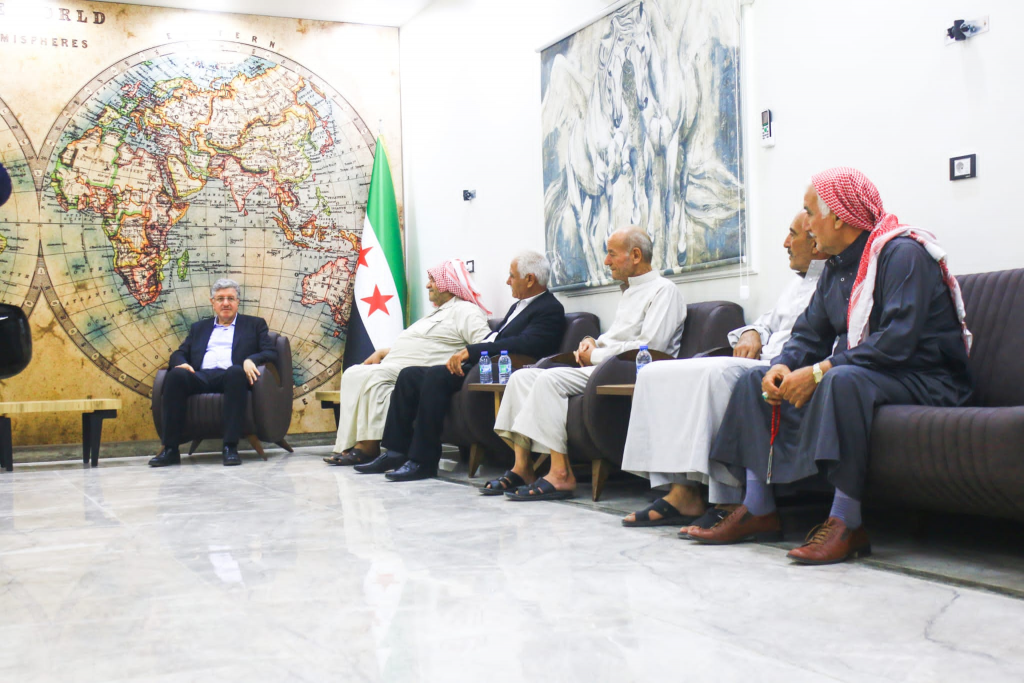 (Source: SOC's media department)