President of the Syrian Opposition Coalition (SOC), Salem al-Meslet,  and his accompanying delegation met with civil and military figures and dignitaries in the town of al-Bab in rural Aleppo.
The SOC's delegation comprised member of the political committee Muhammad Yassin, Coordinator of the SOC's office in the liberated areas Najib Rahmoun, and SOC's member Haitham Al-Shihabi. Al-Meslet said that "the SOC is the institution of the Syrian people, and we are currently working to strengthen the representation of the institution of all segments of the Syrian people as the SOC derives its strength from the people. The SOC works to achieve the revolution's demands for freedom and dignity."
Al-Meslet added that the SOC talks about the plight of all Syrians and shares the people's their concerns and suffering, reaffirming the SOC's commitment to the goals and principles of the Syrian revolution.
He pointed out that the SOC members in the liberated north amounted to 17 members, all of whom are residing there and serving the people and the region.
Al-Meslet stressed that the SOC is working in cooperation with the Syrian Interim Government to improve the living conditions in Al-Bab and the rest of the liberated areas, especially the water sector, as it is making every possible effort to solve this problem.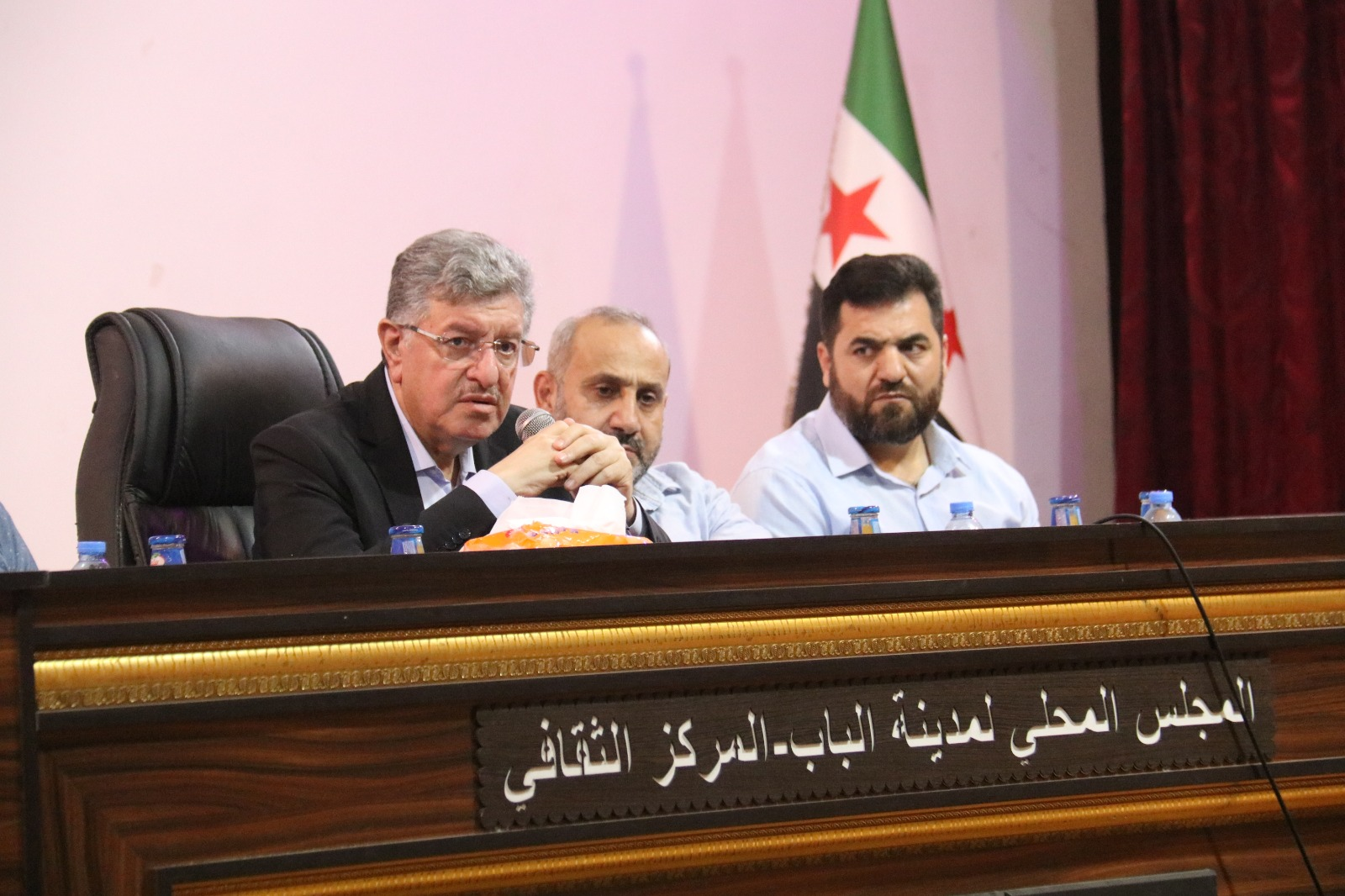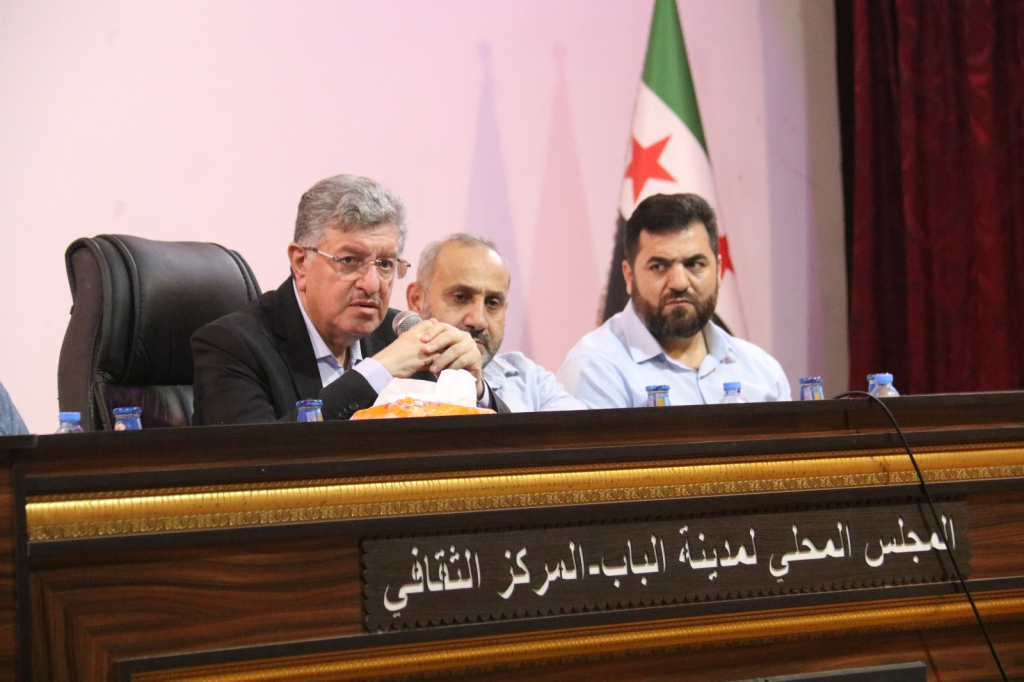 (Source: SOC's media department)