President of the Syrian Opposition Coalition (SOC), Salem Al-Meslet, visited the local council in the town of Al-Bab in rural Aleppo.
Al-Meslet was accompanied by member of the political committee Muhammad Yassin, Coordinator of the SOC's office in the liberated areas Najib Rahmoun, and SOC's member Haitham Shihabi.
The delegation met with the head of the local council in Al-Bab, Mustafa Al-Othman, the Attorney-General Radwan Asfour and members of the local council. They discussed the security and humanitarian conditions in the town, especially the water problem.
Al-Meslet stressed the importance of the meetings between the SOC and the people in northern Syria, adding that the SOC is the institution of the Syrians. He also said that one of the SOC's priorities is to communicate with the people, consult with them and participate in the laying out of visions and decisions by strengthening the representation of all civil and revolutionary forces in its ranks.
Al-Meslet made it clear that lies and fabrications are being attributed to the opposition political bodies, adding that these lies are being fabricated by the Assad regime.
He pointed out that the Syrian people are making tremendous sacrifices as they are free people who rose up to express their freedom. He stressed that no one can belittle the sacrifices of the Syrian people.
For his part, al-Othman stressed that the people of al-Bab appreciate Al-Meslet's visit and his accompanying delegation to the town, and that he is present among them, contrary to all the rumors being circulated by the Assad regime and its allies.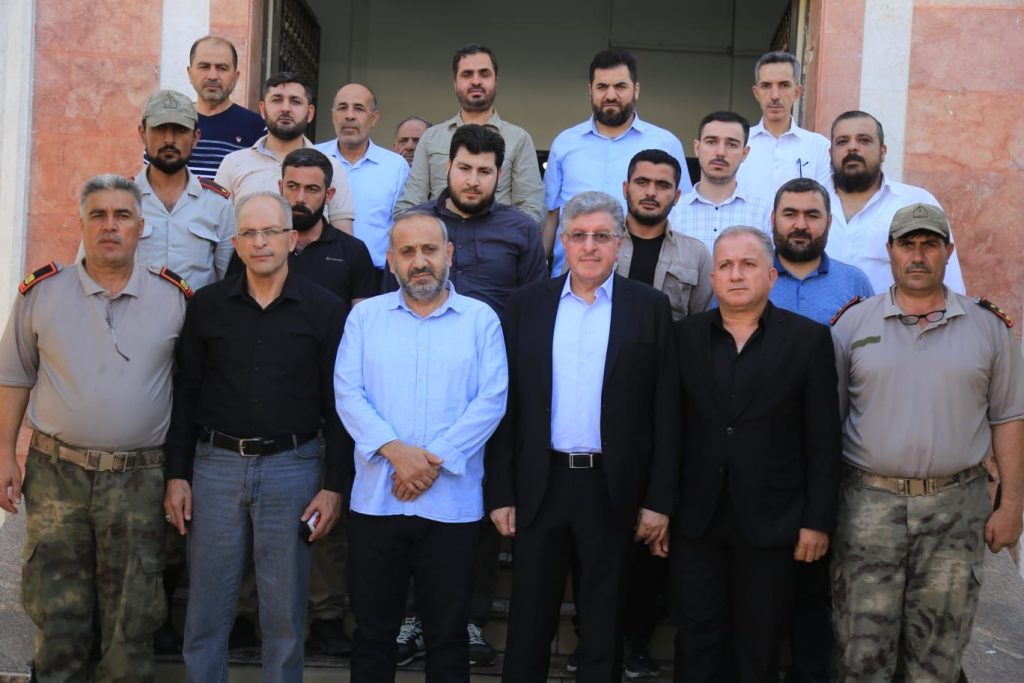 (Source: SOC's media department)