During a recent visit to the office of the Syrian Opposition Coalition (SOC) in liberated areas, a delegation from the Barzani Charity Foundation was warmly welcomed by Najib Rahmon, Coordinator of the office in liberated areas, and SOC members Ahmed Al-Hassan and Atef Zureik.
Rawaj Haji, a member of the administrative board of the Barzani Charity Foundation, briefed SOC members on the foundation's work in the liberated areas, including response operations carried out following an earthquake disaster.
SOC members discussed the pressing needs in the area, praising the foundation's efforts to provide immediate assistance to those affected by the earthquake.
In gratitude for their quick response and tireless efforts, SOC members presented the delegation with a shield of honor to recognize their noble work.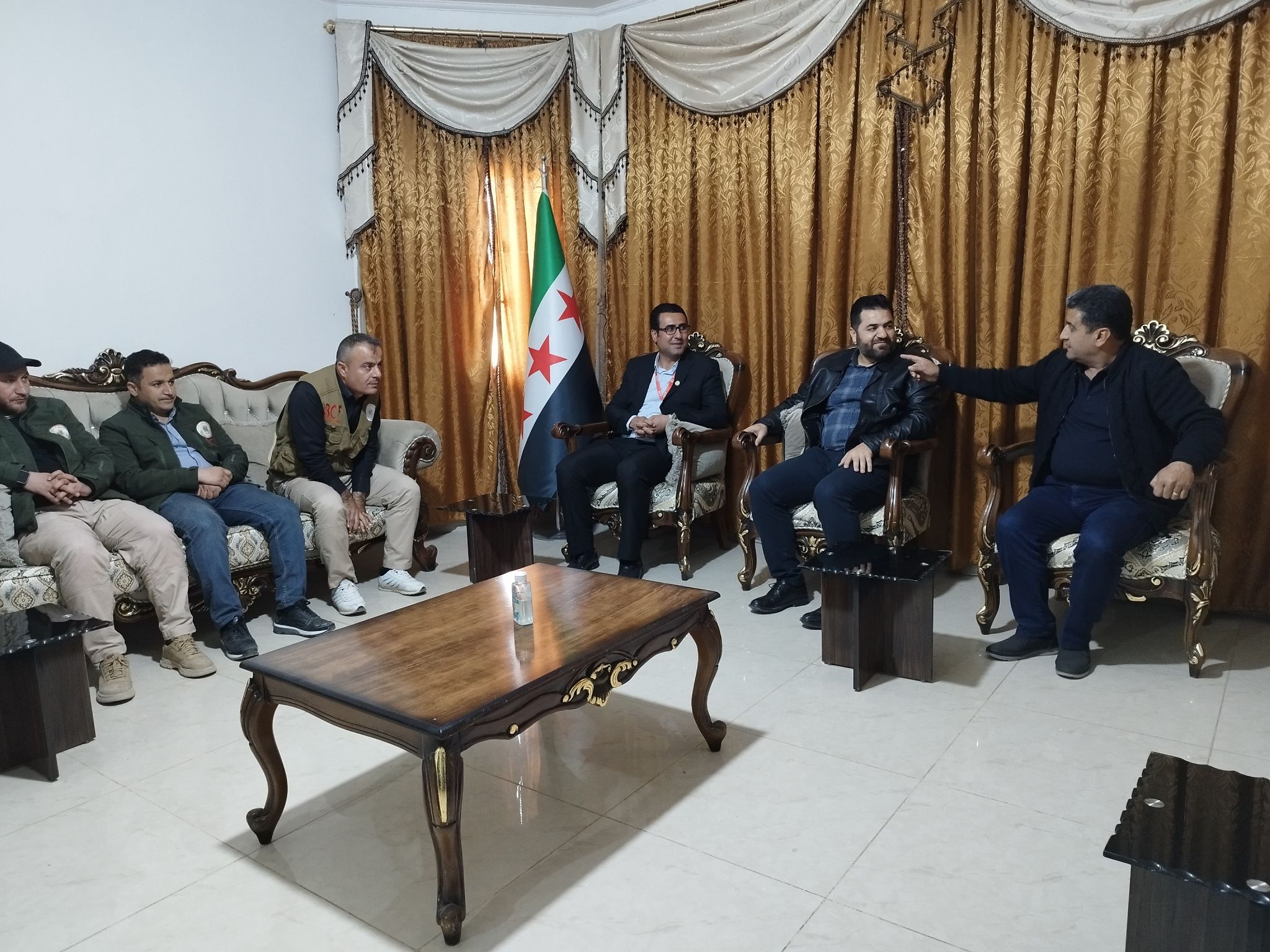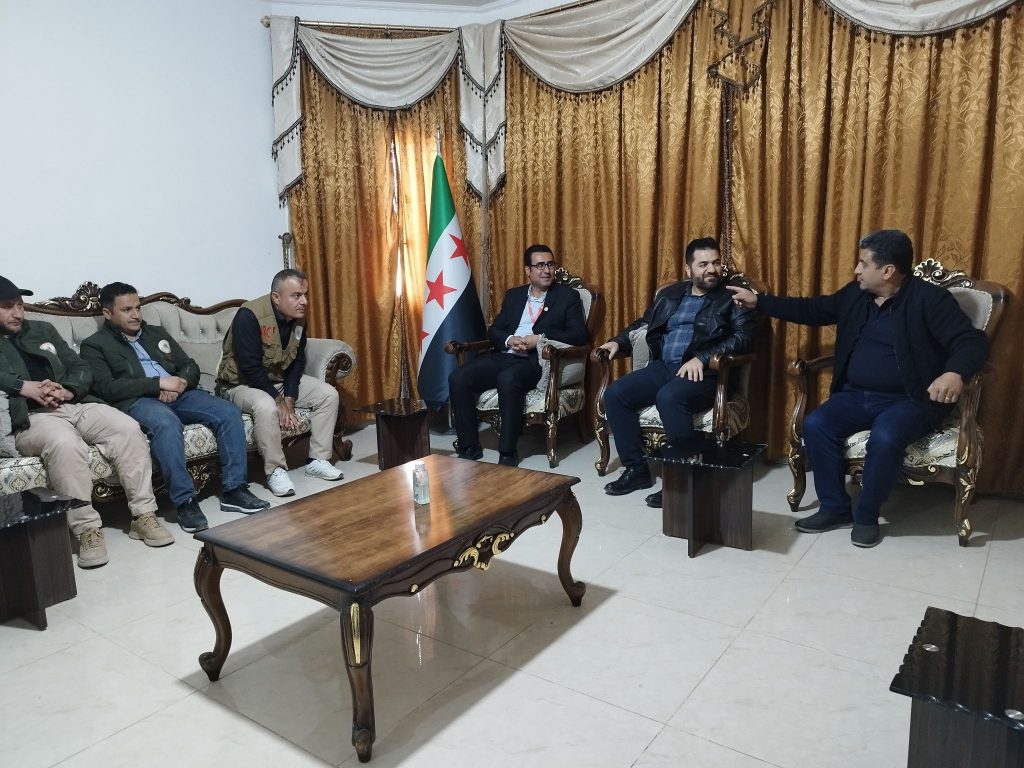 (Source: SOC's Media Department)