The Ministry of Finance and Economy in the Syrian Interim Government (SOC) has opened a new automated bakery in the town of Azaz in northern rural Aleppo. The bakery will be run by the General Foundation for Grains (as known as the General Foundation for Bakeries)
The bakery was opened by SIG's Minister of Finance and Economy Abdel Hakim Al-Masri, in the presence of SOC's member Asaad Allito, Minister of Justice Habboush Latah, SIG's delegate to the Syria Recovery Trust Fund Yasser Al-Hajji, the Director General of the General Foundation for Grains Hassan Muhammad, and the President of Aleppo University in the liberated areas Abdel Aziz Al-Dughaim.
Al-Masri told the local SANA news network that this automated bakery is the fourth of its kind in rural Aleppo, with a production capacity of 12 tons of bread per day, and a price of one Turkish lira per 600 grams.
Al-Masri pointed out that the bakery is well supported, adding that they will coordinate with the relevant authorities in the region so that the bread reaches those in need and the IDP in the camps in an easy and smooth manner.
Al-Masri indicated that a fifth bakery will be opened in the town of Qabbasin in rural Aleppo, pointing out that the General Foundation for Bakeries will thus cover 24 percent of the region's need, while the Mills Foundation is covering 50 percent of the flour needs in the region.
The General Foundation for Bakeries earlier opened bakeries in Akhtarin, Bazza, Ghandoura, and Azaz.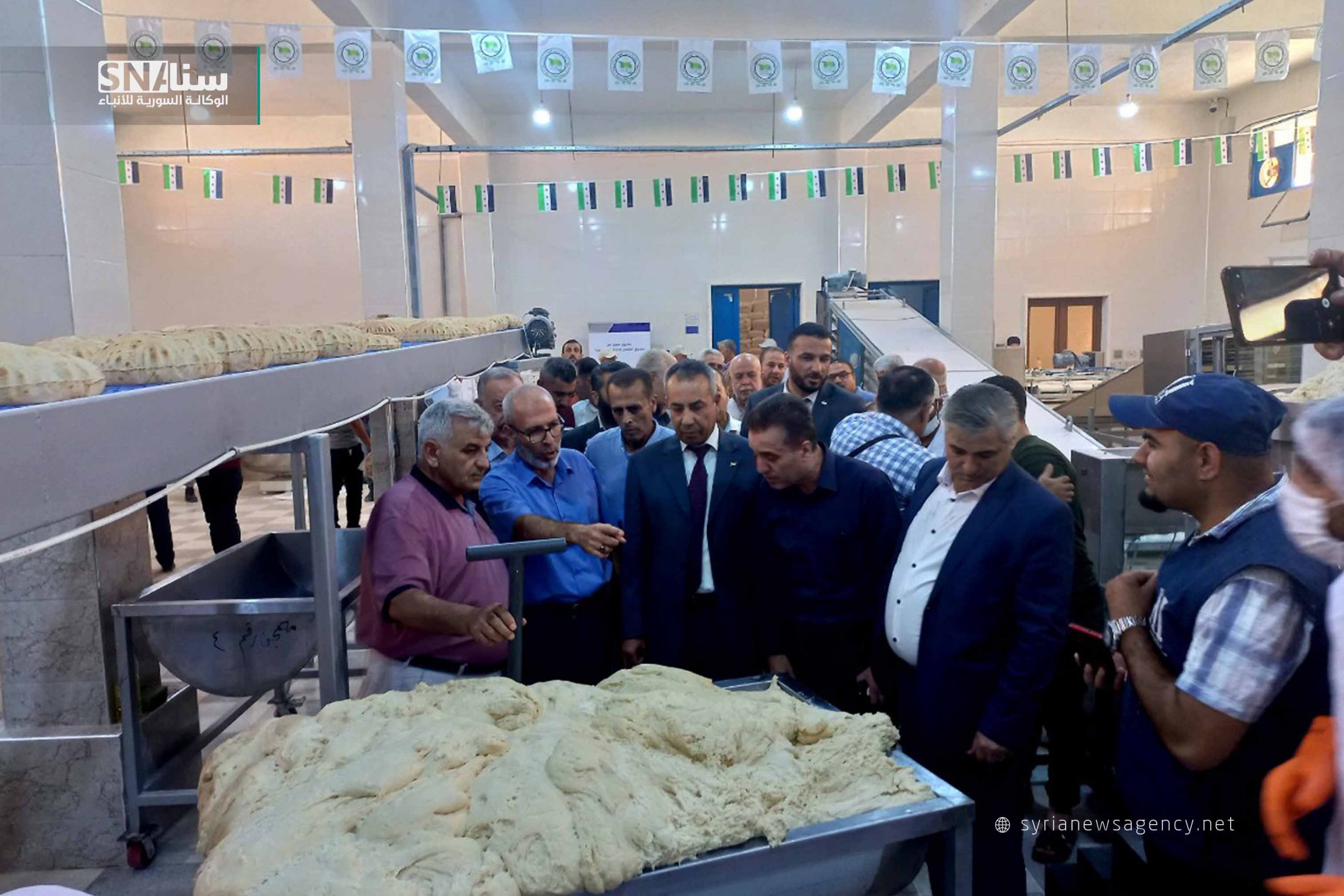 (Source: SOC's Media Department)