Head of the Syrian Interim Government (SIG), Abdurrahman Mustafa, and Secretary of the Syrian Opposition Coalition's (SOC) political committee, Abdul Majeed Barakat, participated in the launch of the first Syrian Youth Conference, which was held in the Turkish city of Gaziantep under the auspices of the Stabilization Support Unit and the Syrian Youth Parliament.
The conference came under the title 'engaging the youth in political and public affairs' with the aim of advocating the youth issues and calling for activating their role in political bodies and civil society organizations. It brought together representatives of civil society organizations, revolutionary bodies and unions, and many Syrian youth who are active in the liberated areas.
Participants discussed the important role of the youth in political activity as well as the difficulties and challenges facing the youth in public and political affairs. Mustafa expressed his hopes that this conference would be a real beginning to activate the role of the youth in public and political affairs, stressing their role in shaping the future of Syria just as they played an important role in igniting the Syrian Revolution.
For his part, Barakat welcomed the conference and its outcomes as he stressed the pivotal role of the Syrian youth in political work. He also pointed out that the SOC is seeking, through the reform plan, to overcome obstacles to ensuring adequate representation and influence by co-opting representatives of the youth and unions and federations in the near future.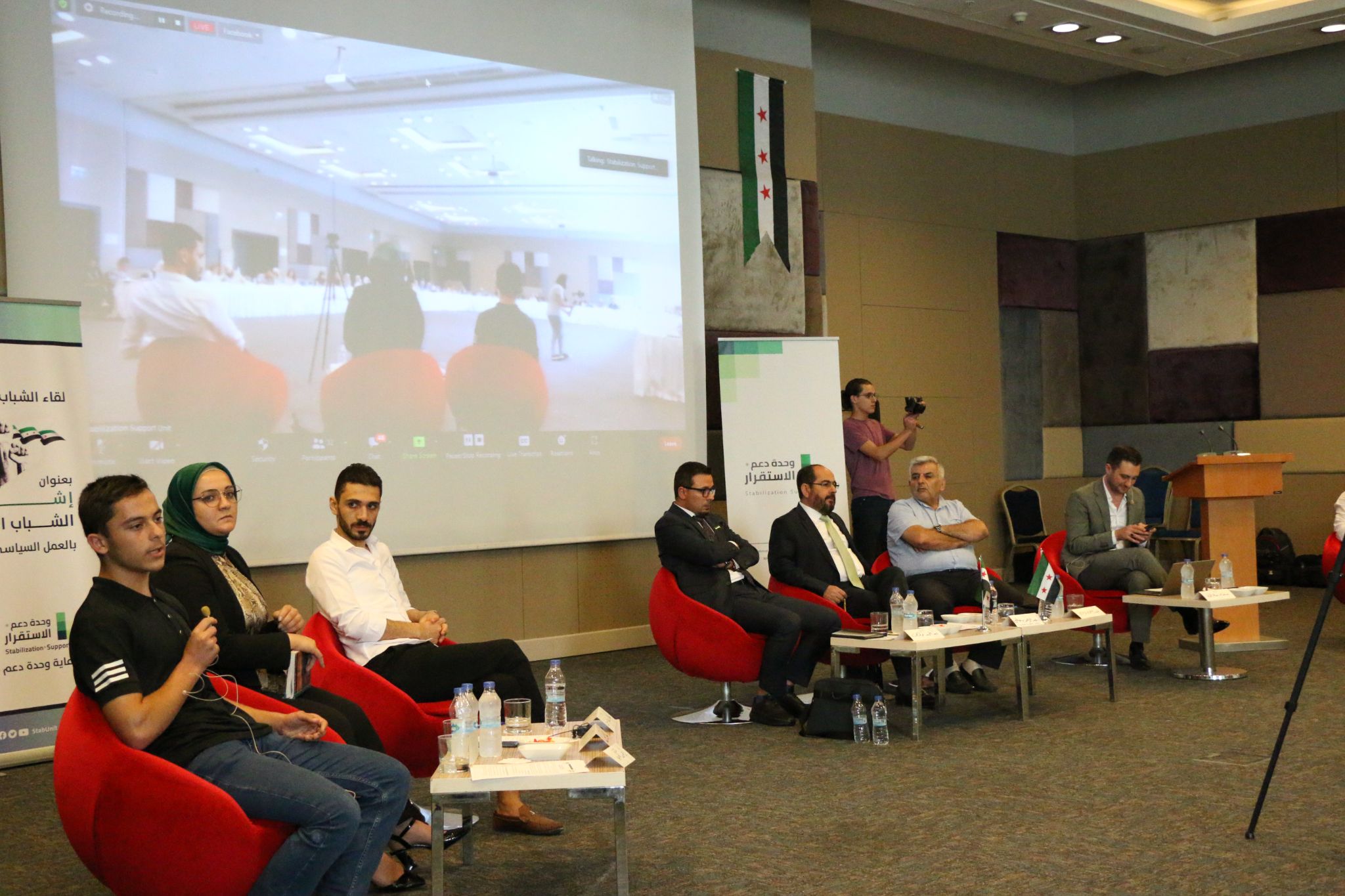 (Source: SOC's Media Department)