President of the Syrian Opposition Coalition (SOC), Salem Al-Meslet, and President of the Syrian Negotiations Commission, Badr Jamous, embarked on a field tour to assess the impact of the devastating earthquake that struck Türkiye and Syria.
The delegation consisted of SOC members Ahmed Bakkoura, Atef Zureik, and Asaad Allito, the coordinator of the SOC's office in the liberated areas, Najib Rahmon, the Minister of Defense Brigadier General Hassan Hamada, and the Executive Director of the Assistance Coordination Unit, Muhammad Hasno.
The delegation evaluated the conditions of the people in Jinderes in the Afrin region and visited local councils, accommodation centers, IDP camps, and medical centers. The team also visited civil defense centers and expressed gratitude for their tireless efforts in rescuing those trapped under the rubble, as well as the Syrian National Army groups that contributed to the rescue and relief operations.
During the delegation's meetings, Al-Meslet emphasized the importance of collaboration and coordination between all revolutionary parties in order to effectively address the damage caused by the earthquake disaster.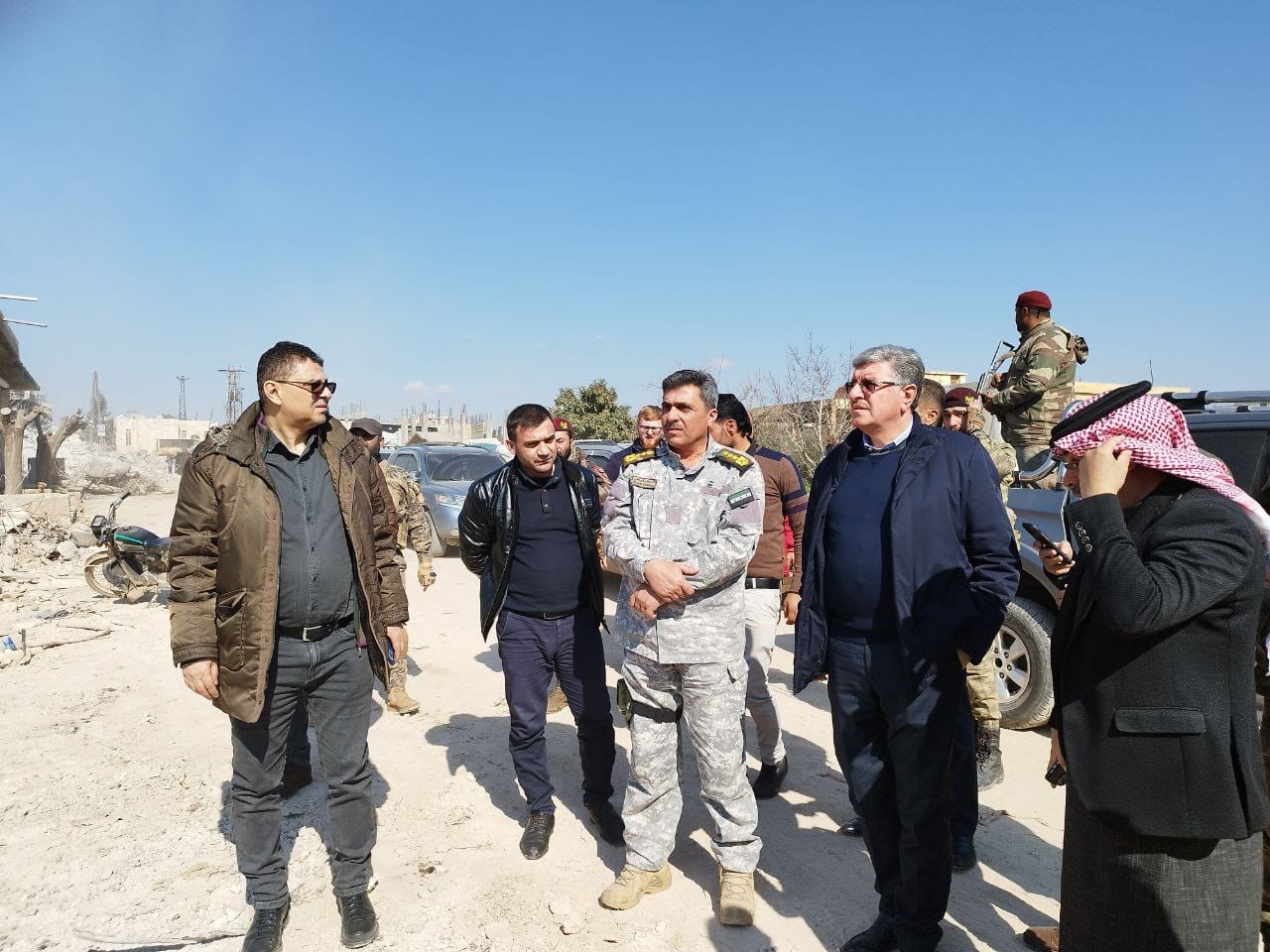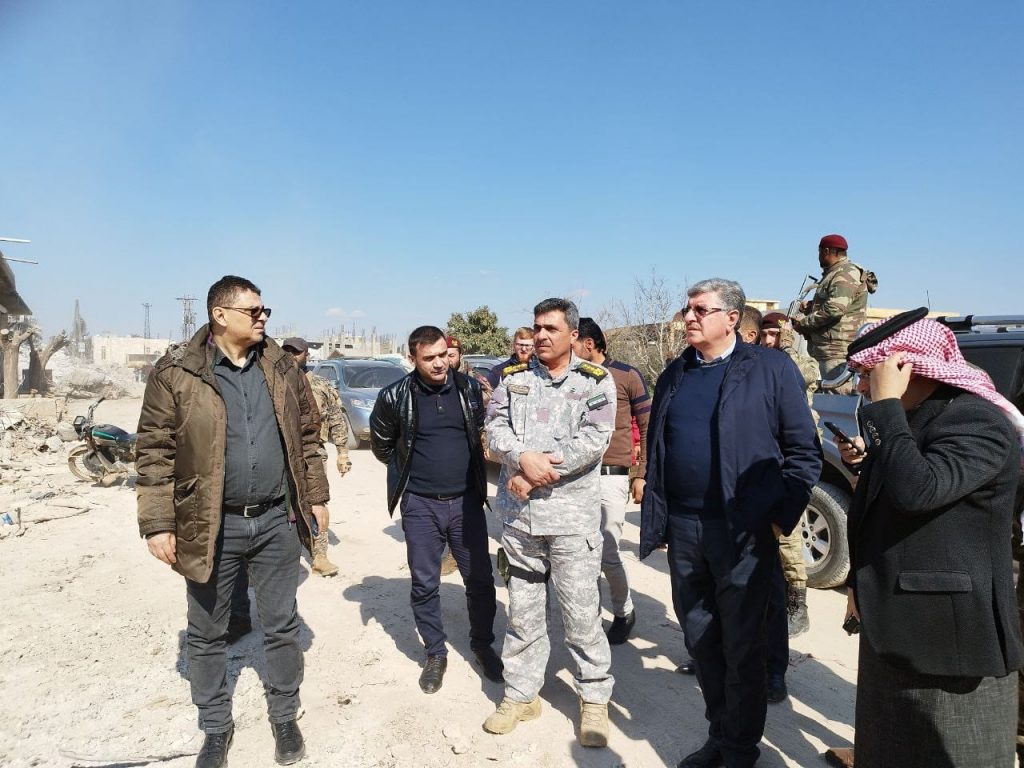 (Source: SOC's Media Department)