A delegation from the Syrian Opposition Coalition (SOC), headed by President Salem Al-Meslet, participated in the commemoration of the eleventh anniversary of the start of the Syrian revolution in the town of Baza'a in rural Aleppo.
The SOC's delegation comprised members of the SOC's political committee and General Assembly Badr Jamous, Abdulelah Al-Fahd, Muhammad Qaddah, Bahjat Al-Atassi, and Ahmed Al-Shehadi.
Al-Meslet delivered a speech in which he saluted the Syrian people for the tremendous sacrifices they are making in order to get rid of the tyrannical Assad regime.
Al-Meslet expressed the hope that the next revolution anniversary will see the achievement of the aspirations of this great people for freedom, justice and dignity.
He reaffirmed the SOC's commitment to the goals of the Syrian Revolution and that the SOC will remain true to the revolution's fallen heroes and detainees. He stressed that Syria will once again be a free country to its honorable people based on justice, equality and democracy.
He also stressed that the future Syria will be managed by its honorable sons and daughters with a national vision, not by occupying countries such as Iran and Russia.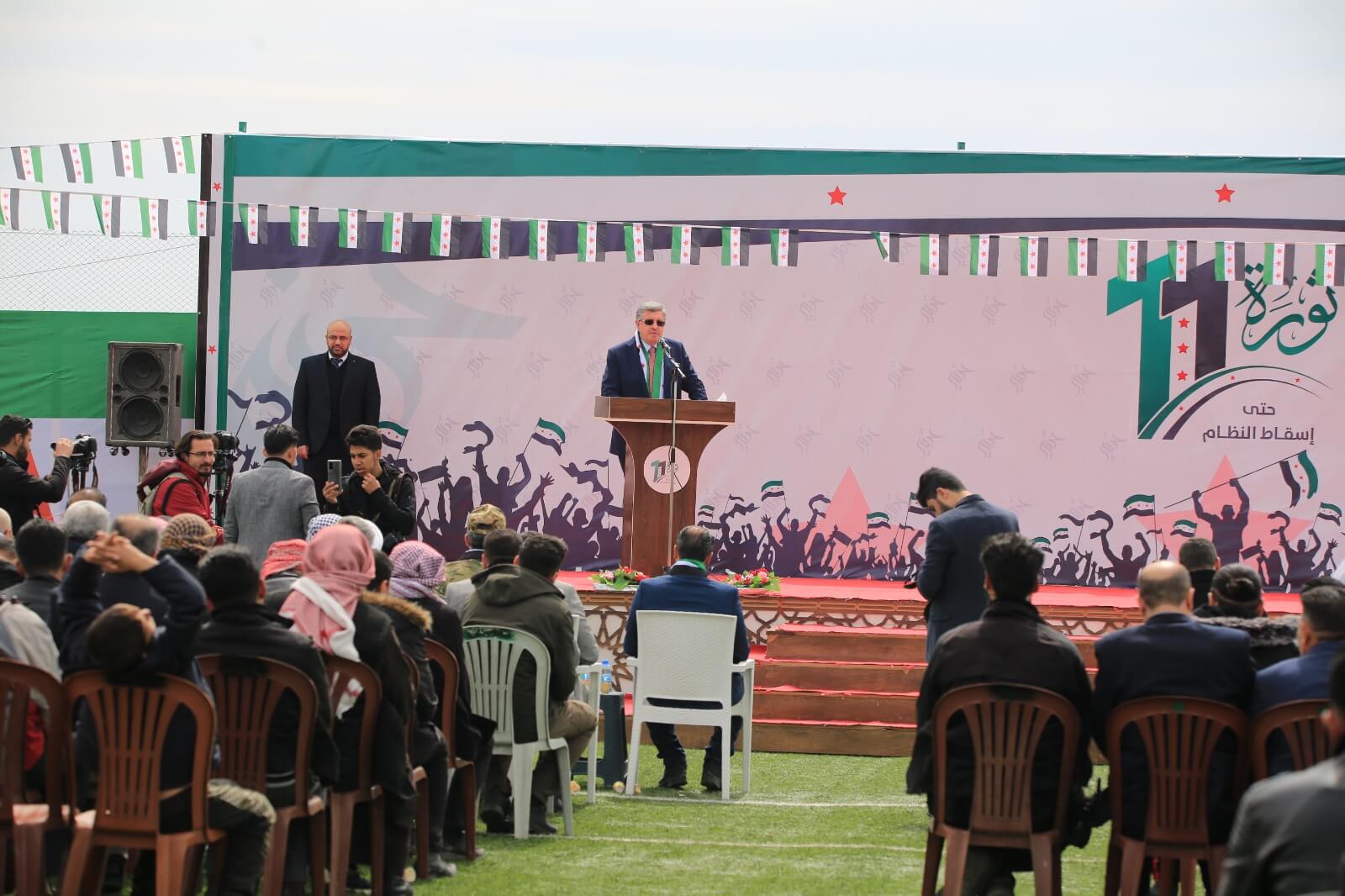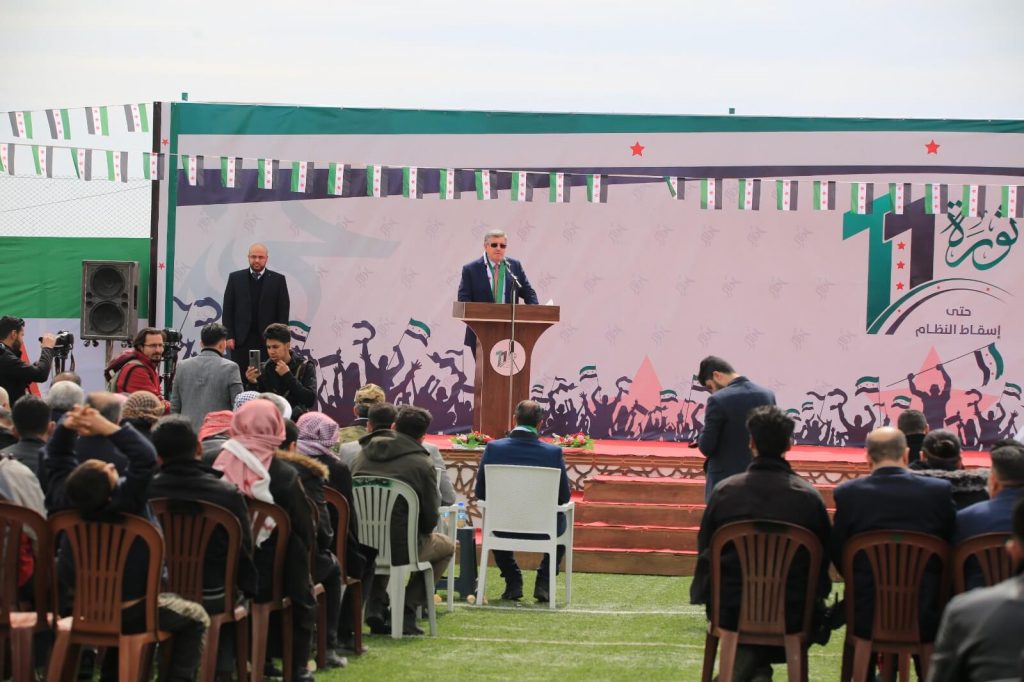 (Source: SOC's Media Department)