A delegation from the Syrian Opposition Coalition's (SOC) Strategic Consultations Department and the Studies and Documentation Office visited the cities of Hatay and Mersin. They met with many Syrian civic and social actors to check up on the conditions and needs of the Syrian communities and discussed with them the latest on the ground and political developments.
The delegation comprised Coordinator of the Strategic Consulting Office Ahmed Ramadan, coordinator of the Studies and Documentation Office Riyad Al-Hassan, and SOC's member Zakariya Malahifji.
The delegation met with the Council of the People of Aleppo in Hatay and with the people of Hama, Lattakia and Idlib in the Council of the People of Aleppo. The two sides discussed the SOC's work and its role in conveying the voice of the Syrian refugees to the world as well as its role in the political and negotiating process. They also discussed the latest military and field developments, especially the situation in Dara'a.
The SOC's delegation gave a comprehensive overview on the future of the political situation and the Syrian situation in general. They also talked about the political papers that the SOC is working on with regards to stripping the Assad regime of legitimacy, humanitarian aid, and the Constitutional Committee.
Moreover, the delegation talked about the situation of Syrian refugees in Turkey and the politicization of the refugee issue. They stressed the need to activate the councils and social ties; raise the awareness of Syrian refugees about their legal status in Turkey and about their rights and duties.
Participants talked about the major problems facing Syrian refugees in Turkey, such as imposing university fees on Syrian students, the problems of obtaining documents and their certification, and the need to activate institutions that serve Syrians.
The delegation also held another meeting with human rights and media activists in the presence of member of the SOC's refugee office Rawaa Asfour. The SOC's delegation answered questions about its vision for the next stage. They also discussed a number of political files and topics, Syrian refugee issues, and women's empowerment.
In Mersin, the SOC's delegation met with Syrian civil activists at the SOC's representative office the city. The meeting brought together the SOC's president, Salem al-Meslet, Secretary of the political committee, Abdul Majeed Barakat, the SOC's representative in Mersin, Fadi Ibrahim, and the SOC's representative in Hatay Adnan al-Shughari.
The delegation reaffirmed the importance of continuing dialogue with all Syrian revolutionary, political and social blocs, as well as consultation and cooperation to find solutions to the problems of Syrians in the liberated areas in host countries. They also stressed the need for informing Syrians about the SOC's work and role, as well as the latest political and on the ground developments.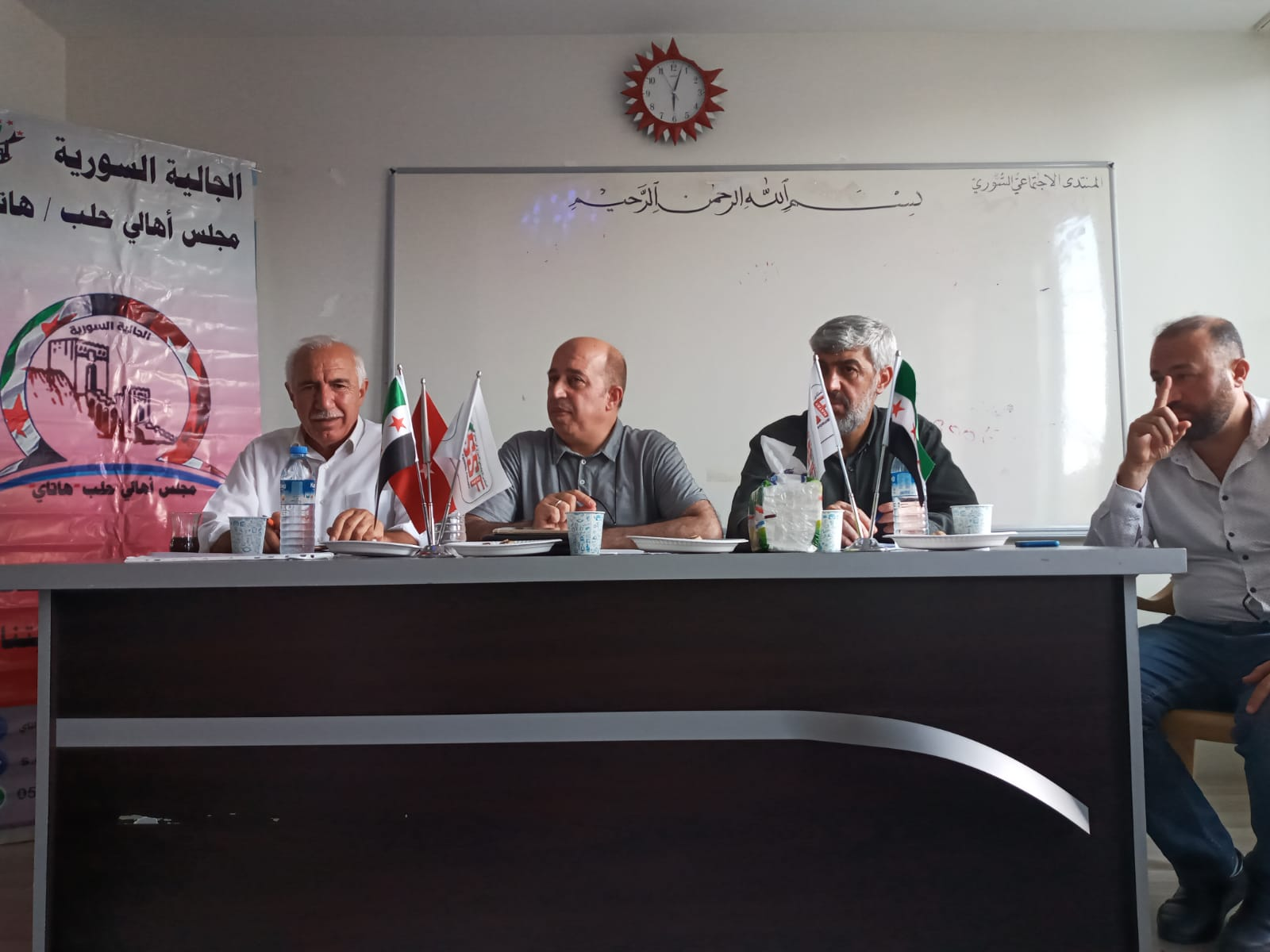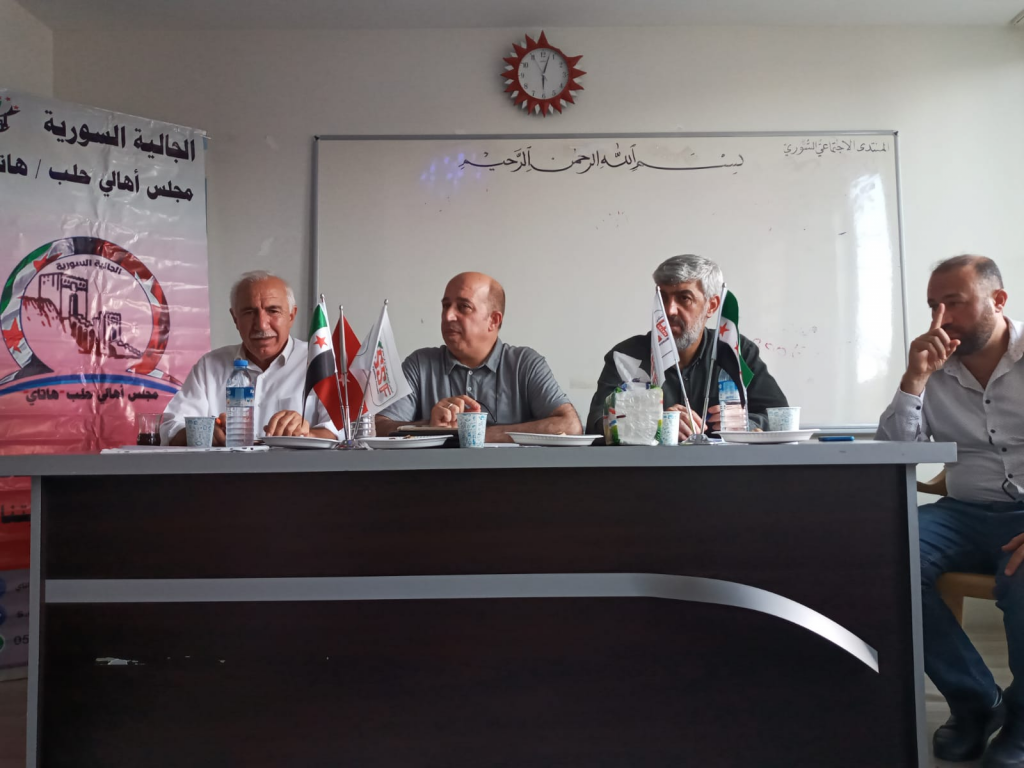 (Source: SOC's Media Department)