A delegation from the Syrian Opposition Coalition (SOC), led by President Salem Al-Meslet, has undertaken a visit to the local council in Azaz, situated within Aleppo's countryside. Comprising Vice-President Abdul Hakim Bashar, along with SOC members Ahmed Tomeh, Ayman al-Asimi, Najib Rahmoun, and Atef Zureik, the delegation was further accompanied by Ibrahim Derbala, the representative of Azaz's local council within the SOC.
The delegation was thoroughly briefed on Azaz's prevailing living conditions and service provisions. They also gained insight into the ongoing projects that the local council has undertaken to enhance the region's conditions and augment services for the populace.
President Al-Meslet underscored the necessity of concerted efforts to amplify services and infrastructure, thereby uplifting the status of the liberated zones. He emphasized the aspiration to establish a distinguished administrative model in Syria.
Furthermore, Al-Meslet stressed the pivotal significance of collaboration and coordination among all political, military, and service institutions associated with the revolution. This synergy, he affirmed, is fundamental in serving the objectives of the Syrian revolution and realizing the populace's yearnings for freedom, dignity, and democracy.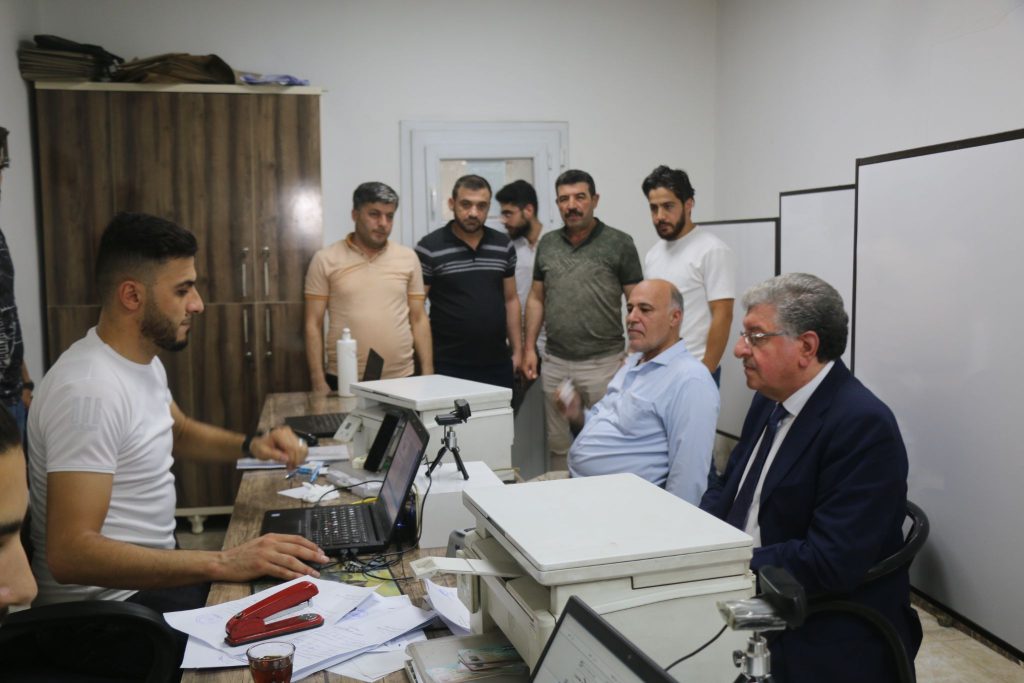 (Source: SOC's Media Department)