A delegation from the Syrian Opposition Coalition (SOC), headed by President Salem Al-Meslet, visited the local council in the town of Baza'a in rural Aleppo where they met with the head of the council, Maher Darwish. They ascertained the security situation and discussed ways to improve basic services.
The SOC's delegation comprised members of the SOC's political committee and General Assembly Badr Jamous, Abdulelah Al-Fahd, Muhammad Qaddah, Bahjat Al-Atassi, and Ahmed Al-Shehadi.
The delegation was briefed on the services being provided by the civil registry, the Government Complex, and the Commercial Market. They also took notice of the mechanism for developing the infrastructure, the construction of roads, and building a Sharia secondary school.
Al-Meslet also visited the National Hospital and a number of healthcare centers where ascertained the medical services being provided to citizens.
Head of the local council pointed out that many infrastructures in the town were repaired, noting that repairs are currently done to water and electricity grids.
He pointed out that the local council is seeking to provide potable water through the implementation of a water project and the exploitation of rainwater, and is also working to address the food challenges faced by the people of the region.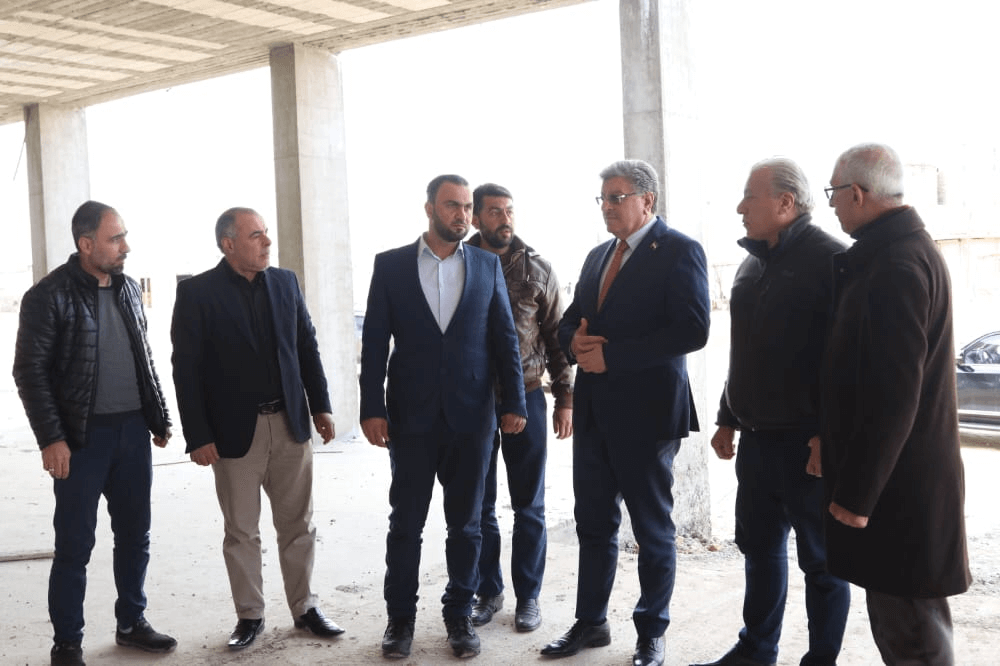 (Source: SOC's Media Department)