A delegation from the Syrian Opposition Coalition (SOC) visited the Free Aleppo University in the town of Azaz in rural Aleppo on Monday.
Headed by Secretary-General Haitham Rahma, the delegation comprised Bader Jamous, Bahjat Atassi and Muhammad Qaddah as well as members of the General Assembly Ahmed Al-Shehadi and Najib Rahmoun.
The delegation, accompanied by the President of the University Dr. Abdulaziz Al-Dughaim, toured the university halls and the new buildings and departments at the university. The delegation checked up on the facilities and laboratories, and reviewed the educational process there.
The two sides talked about stepping up efforts to obtain global recognition for the certificates issued by the Free Aleppo University. The SOC's delegation pointed to the need to rebuild the educational institutions that the Assad regime and its backers destroyed during the past 10 years.
The SOC's delegation and the presidency of the university also touched on the issue of coordination with internationally recognized universities to arrange twinning programs with the Free University of Aleppo. The delegation pointed out that the Syrian students are a shining example of steadfastness, diligence and hard work, and that they represent the hope and future of the country.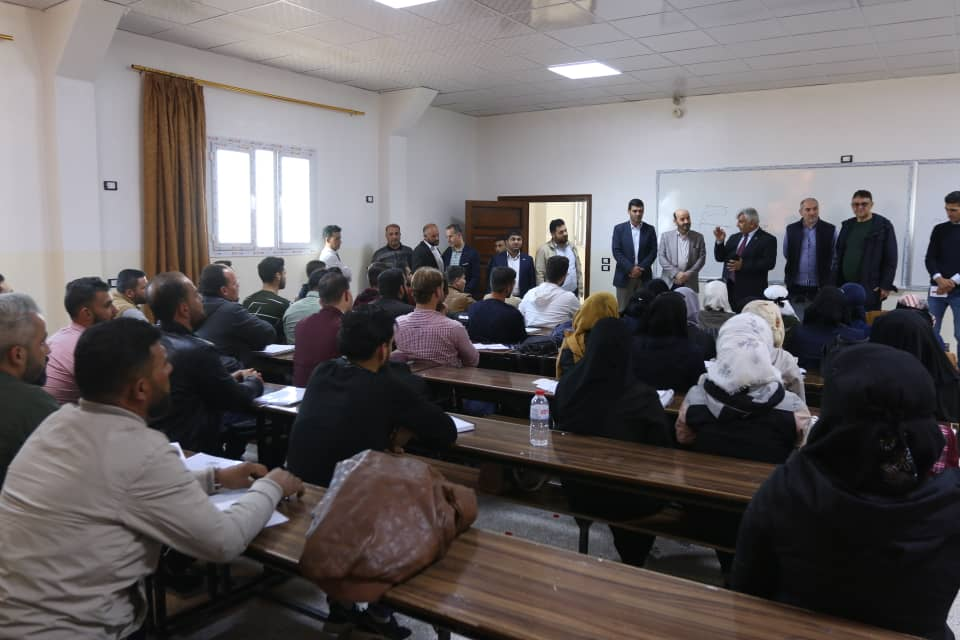 (Source: SOC's Media Department)