A delegation from the Syrian Opposition Coalition (SOC) visited the town of Al-Bab and the local council in the town of Jarablus in northern rural Aleppo in order to check up on the living conditions and basic services provided to civilians, as well as learn about the most urgent needs.
The delegation comprised member of the political committee Yasser Al-Farhan, members of the General Assembly Muhammad Al-Saleh, Asaad Allito, Ahmed Al-Shehadi, Atef Zureik, Zakaria Malahifji, Ahmed Bakkoura, and Ahmed Dalwan.
The delegation discussed with the local council in Jarablus the basic services being provided to the people and ways to develop them. The two sides also discussed the latest political developments as well as the social and economic conditions.
The delegation also visited the Association for the Visually Impaired in the town and discussed with those in charge the health and social conditions of the visually impaired and also listened to their demands and needs.
The Association welcomed the delegation while the visually impaired affirmed their will to participate in public life and political institutions as well as to contribute with their expertise to serve the cause of the Syrian people.
The delegation stressed the need to develop education for this segment of society; pay attention to their cultural and intellectual needs; and integrate them into society.
The delegation commended the enthusiasm of the people of the town and their eagerness to pursue education, as well as their high political awareness.
The delegation also visited the Unit of Social Services in the local council in the town of Al-Bab and met with the Director of the Unit Ahmed Al-Shehabi. They discussed the social services being provided by the Unit to the civilian population. The delegation also met a group of visually impaired people in the town.
This visit came as part of a tour the SOC is conducting in the liberated areas in order to reach out to Syrians in various regions and institutions, and to ascertain their conditions and needs.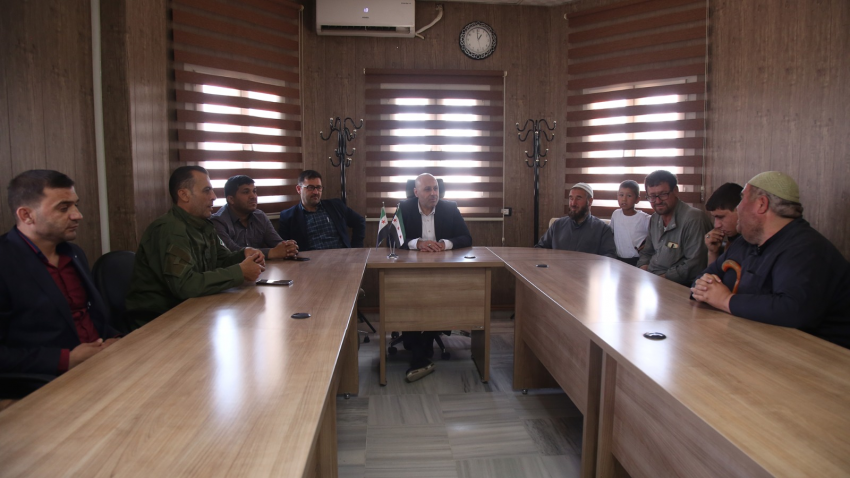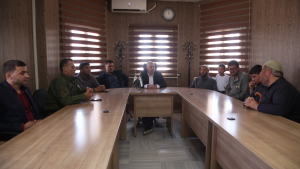 (Source: SOC's Media Department)