A delegation from the Syrian Opposition Coalition (SOC) visited al-Bel IDPs Camp near the town of Azaz in rural Aleppo in order to check up on the basic services and conditions inside the camp. They also met the camp residents to talk about the latest political developments.
The delegation comprised member of the political committee, Yasser Al-Farhan, members of the General Assembly Ahmed Al-Shehadi, Ahmed Bakkoura, Jawad Abu Hatab, Najib Rahmoun, and Zakariya Malahifji.
The delegation participated in a dialogue session along with more than 70 people in the camp, during which they talked about the political process.
During the visit, children in the camp chanted ant-regime slogans as they demanded that they return to their areas from which they were forcibly displaced. The camp residents expressed their outright rejection of the farcical elections that the Assad regime intends to hold, stressing that any elections that will be held by the war criminal Bashar al-Assad will be valueless as they will be held under the supervision of the regime's repressive security apparatuses.
The delegation praised the educational process in the camp where the residents showed a strong desire to receive education. They also commended the children's regular schooling, the methods of education, and the teaching staff which comprises many qualified teachers.
Residents of the camp welcomed the SOC's visit as they called for holding discussions and seminars on a regular basis to keep abreast of the latest developments in Syria.
This visit came as part of several activities that the SOC is carrying out in the liberated areas in the last week of the month of Ramadan with the aim of communicating with the people and ascertaining their conditions.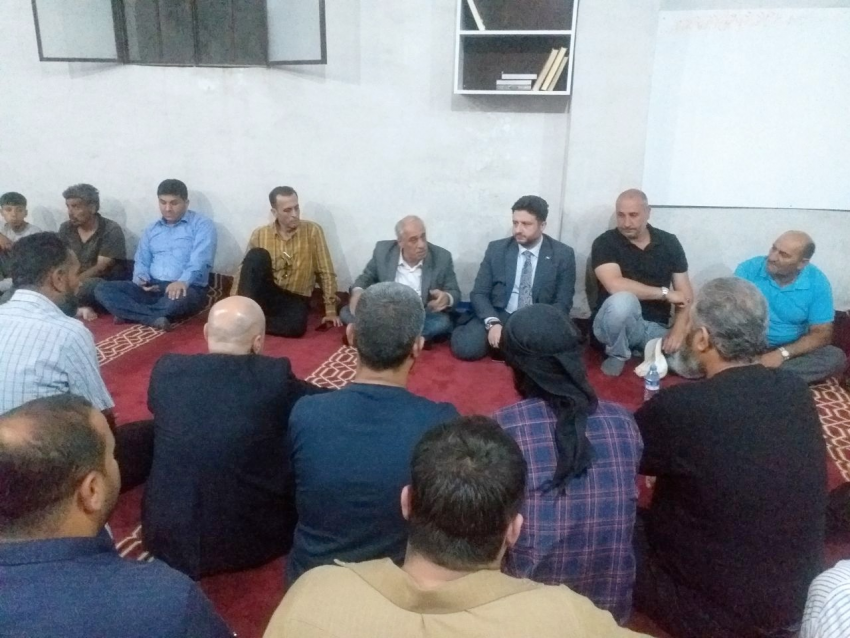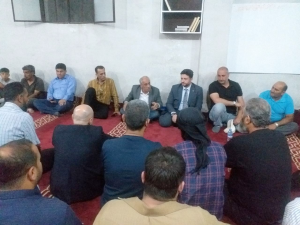 (Source: SOC's Media Department)