President of the Syrian Opposition Coalition (SOC), Salem al-Meslet, met with commanders of the National Liberation Front in the subdistrict of Jindires in Afrin. In attendance were members of the political committee and General Assembly, Minister of Defense Major General Salim Idris, heads of local councils in Afrin, and members of political and civil bodies in the region.
Al-Meslet stressed the importance of the meeting and the continued cooperation and coordination in order to improve the conditions in the liberated areas, improve basic services, and achieve the goals and aspirations of the Syrian people for freedom, dignity and democracy.
He reaffirmed the SOC's support for the work of all its executive institutions in the liberated areas as he stressed the need for unity of action in this institution that represents all Syrians and seeks to achieve their demands.
Moreover, Al-Meslet praised the work of the Syrian National Army (SNA). "I am proud of the SNA fighters and of all those who resisted the Assad regime and its militias and risked their lives for the sake of the dignity of their homeland and its people. We are working together to correct the mistakes, close ranks, and achieve unity under one leadership and one vision for Syria."
He gave an overview on the developments in the political process and the international communications the SOC is carrying out to stop the crimes of the regime in Idlib and Dara'a.
Idris stressed the readiness of the Syrian National Army to fend off any aggression against civilians, pointing to the continuation of the offering of modern training to the SNA elements and equipping them with many skills as well as introducing them to international law and international humanitarian law.
Participants discussed the importance of reaching out to all citizens in the liberated areas, identifying their needs, bridging the gap between the two parties, and improving the living conditions, basic services and security.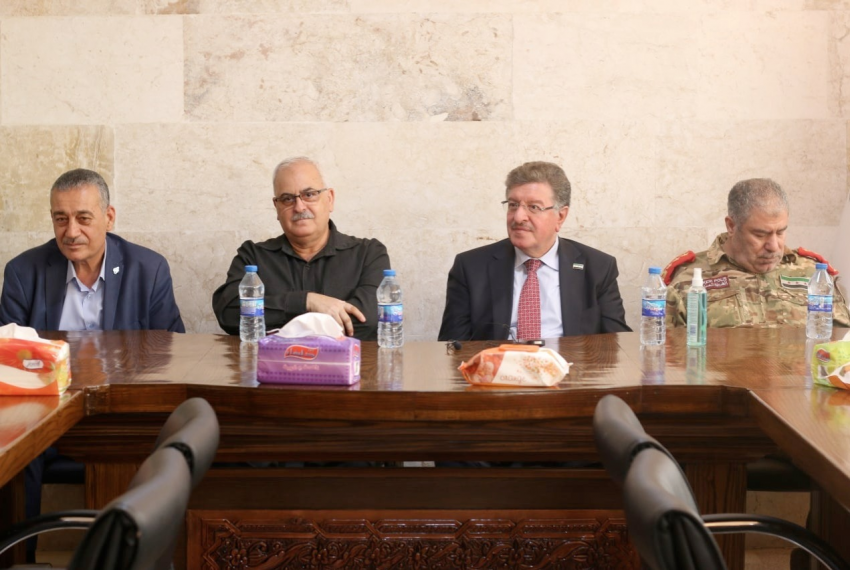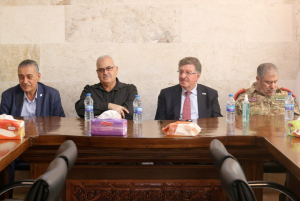 (Source: SOC's Media Department)