Member of the Syrian Opposition Coalition's (SOC) political committee Basma Muhammad participated in a seminar organized by the humanitarian organization For Their sake and in cooperation with the Woman and Child Center in the town of Azaz in rural Aleppo to discuss problems facing women, ways to empower them in society, support women and help them face life's difficulties.
The seminar brought together women's groupings and female activists in the field of supporting women and empowering them professionally, economically and legally. Participants also included representatives of the Women's Office in the Free Aleppo Provincial Council and a large number of women in Azaz.
Participants put forward a set of recommendations and initiatives, which focused on supporting female students, teachers, female orphans and widows. The recommendations were also focused on helping create suitable job opportunities for women, and supporting the creativity of Syrian women in various fields.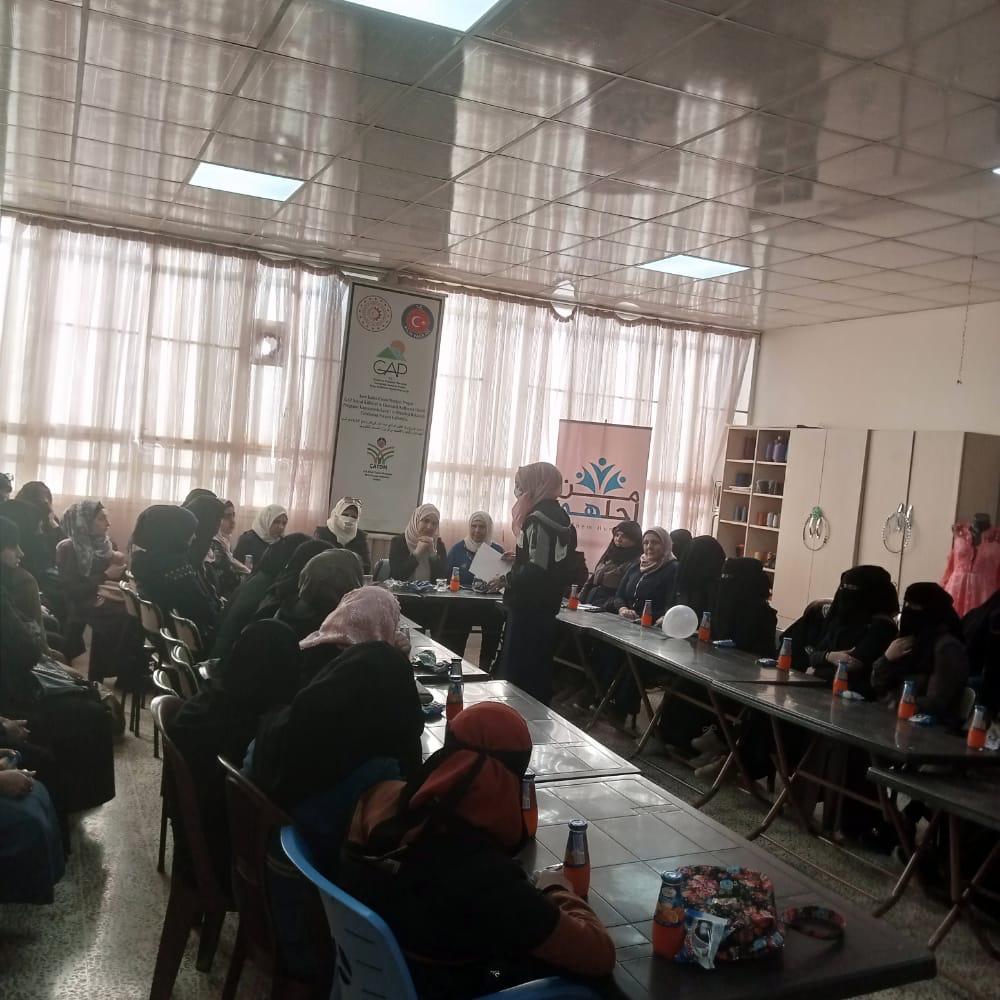 (Source: SOC's media department)