President of the Syrian Opposition Coalition (SOC), Salem Al-Meslet, visited the Syrian Tribal Council in the Sajo region in rural Aleppo.
Al-Meslet was accompanied with SOC's members Ahmed Ramadan, Yasser Al-Farhan, Ahmed Tomeh, Firas Al-Masri, Ahmed Al-Shehadi, Atef Zureik and Bahjat Atassi.
Al-Meslet emphasized the great role of the Council in keeping civil peace and resolving disputes, stressing that the Syrian tribes are a major symbol of Syrian society.
He also stressed the need for continued coordination and communication between the SOC and revolutionary institutions. He pointed out that the SOC welcomes any proposal that the Council will put forward in order to unify the efforts of the revolutionary forces.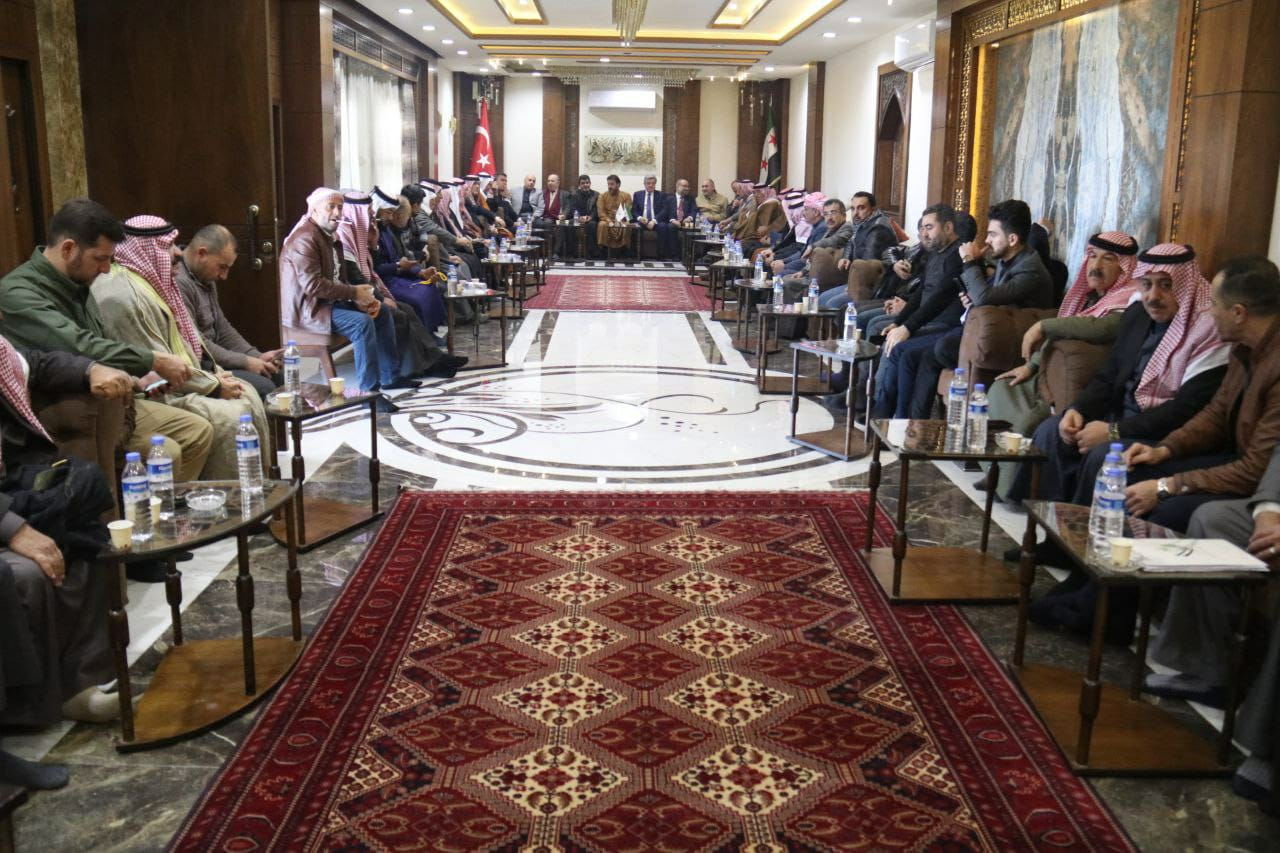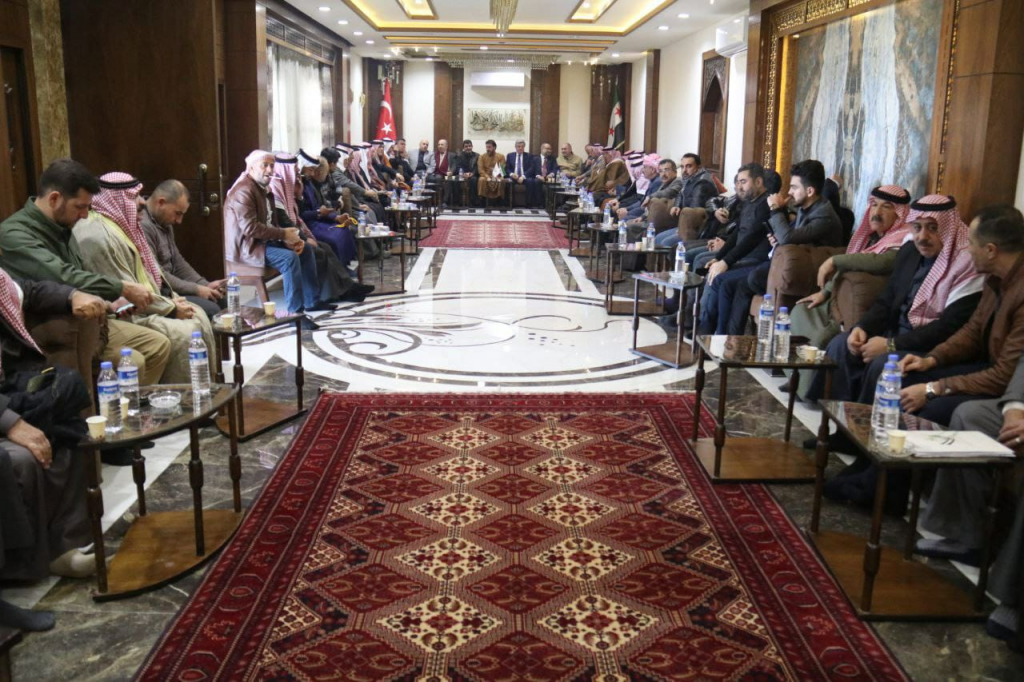 (Source: SOC's Media Department)