Vice President of the Syrian Opposition Coalition (SOC), Abdul Hakim Bashar, held a political seminar on the political, field and humanitarian developments in Syria in the Basarmeh camp for Syrian refugees in the Iraqi Kurdistan region. Participants included members of the SOC's General Assembly Shallal Kaddo and Imad Barho.
Bashar talked about the major political, field and humanitarian developments in Syria, the tracks of the negotiating process, in addition to the failure of most of the sessions of the Constitutional Committee in Geneva.
Bashar also talked about the developments in the stalled intra-Kurdish dialogue, the continuous disruption by the PYD militia, and its attempt to derail the dialogue.
Bashar focused on the importance of the continued return of the people of Afrin and the rest of the regions to their towns and villages, as well as other issues related to Syrian refugees and their daily issues.
For their part, Kaddo and Barho stressed that the presence of the Kurds in the ranks of the Syrian revolution against the Assad regime is a strategic choice that is rooted in the Kurds who rejected injustice and resisted tyranny.
They also talked about the repeated provocations by the PYD militia against the Turkish state and its attempts to create enmity between the Syrian and Turkish peoples, and the components of the Syrian people themselves.
The SOC's members stressed the impossibility of a solution in any part of the Syrian territory in isolation from finding a real political solution in all of Syria in accordance with the Geneva Communique of 2012 and UN resolutions 2118 and 2254.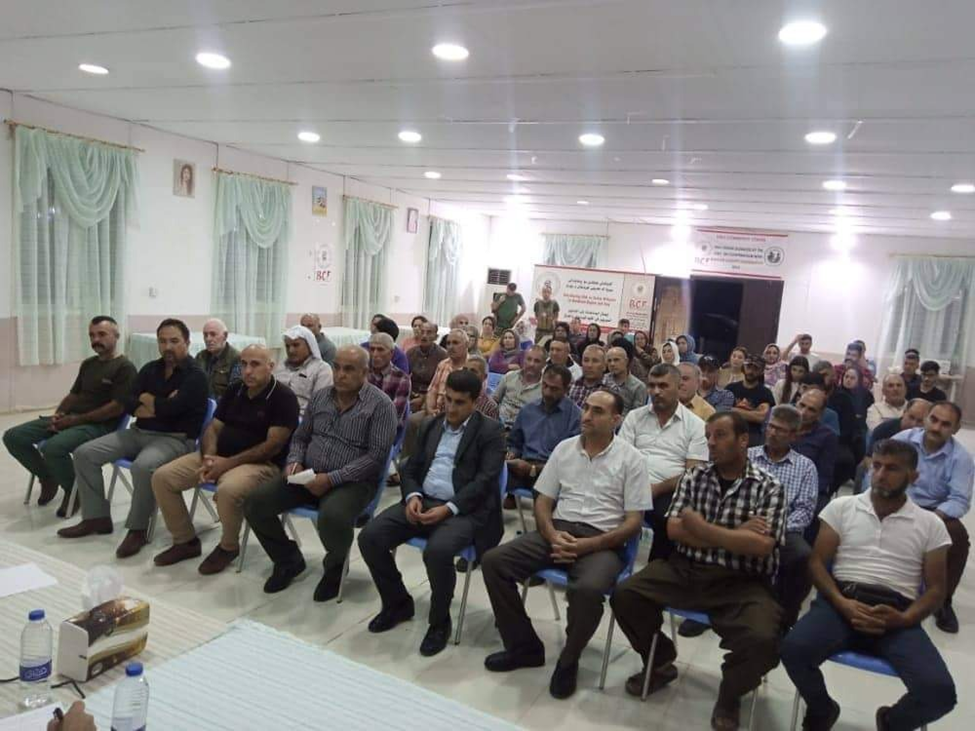 (Source: SOC's Media Department)