The Syrian Opposition Coalition's (SOC) Youth Office organized a workshop on the constitutional separation of powers under the supervision of SOC's Vice-president and Coordinator of the Office Ruba Habboush in the town of Azaz. Participants included Dean of the Faculty of Law and Political Science at the Free University of Aleppo, Abdul Qadir Al-Sheikh, legal experts, and MA students of international law at the Free University of Aleppo.
Al-Sheikh gave a brief overview on the constitution, its major provisions, and the general framework of the most prominent political systems of governance in the world. He also pointed to the major turning points in the Syrian constitutional life.
He also highlighted the most prominent differences between the parliamentary, presidential and mixed systems of government, as well as the mechanism for complete separation of powers. He stressed the need for mechanisms for guaranteeing the implementation of the constitution and the sovereignty of its provisions.
Participants reviewed the complicated Syrian scene, stressing that these complexities can only be overcome by establishing a culture of political action at the popular level and by implementing UN Resolution 2254 to reach the transitional stage in preparation for writing a constitution for the country that expresses the Syrian people's will and aspirations for freedom and dignity.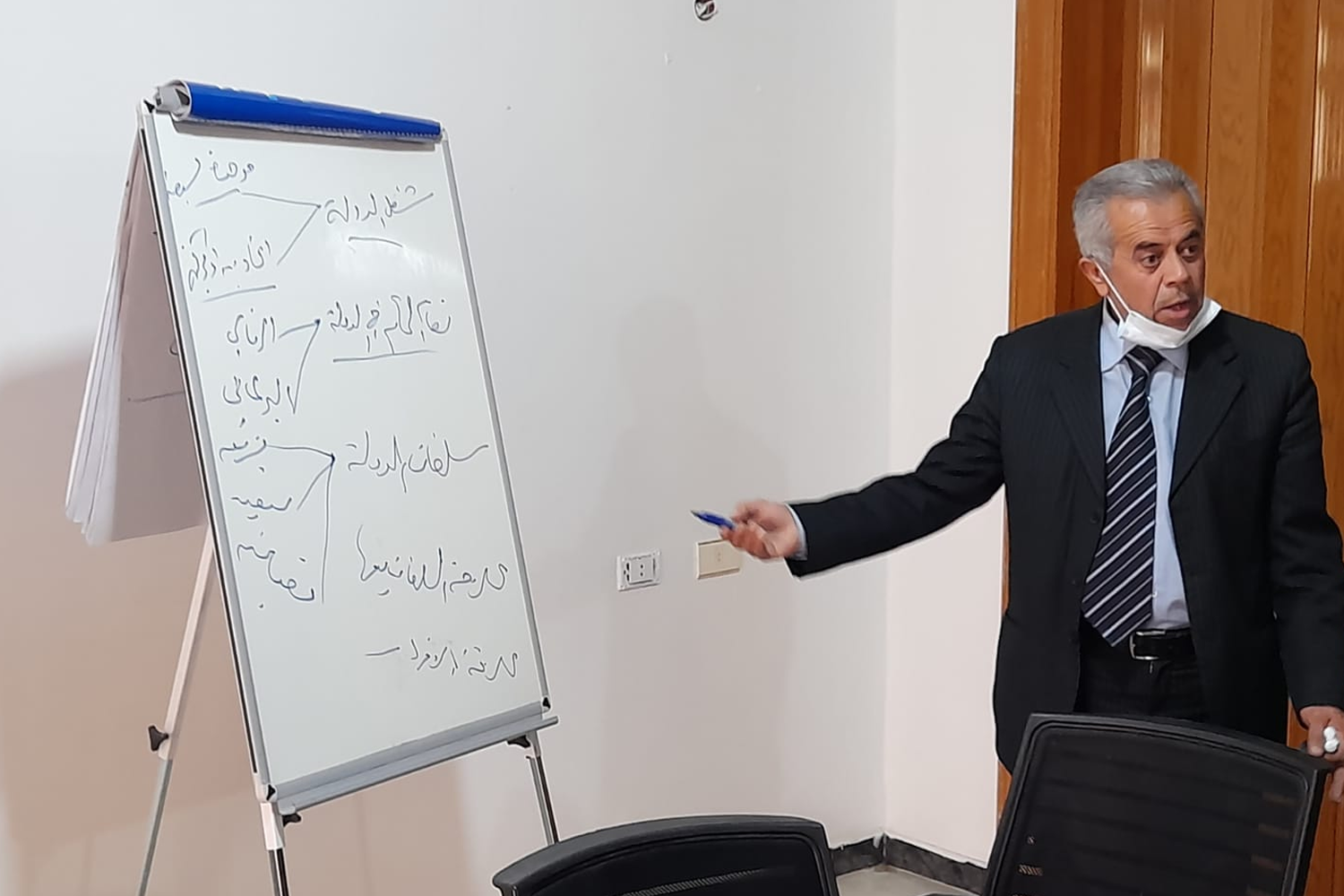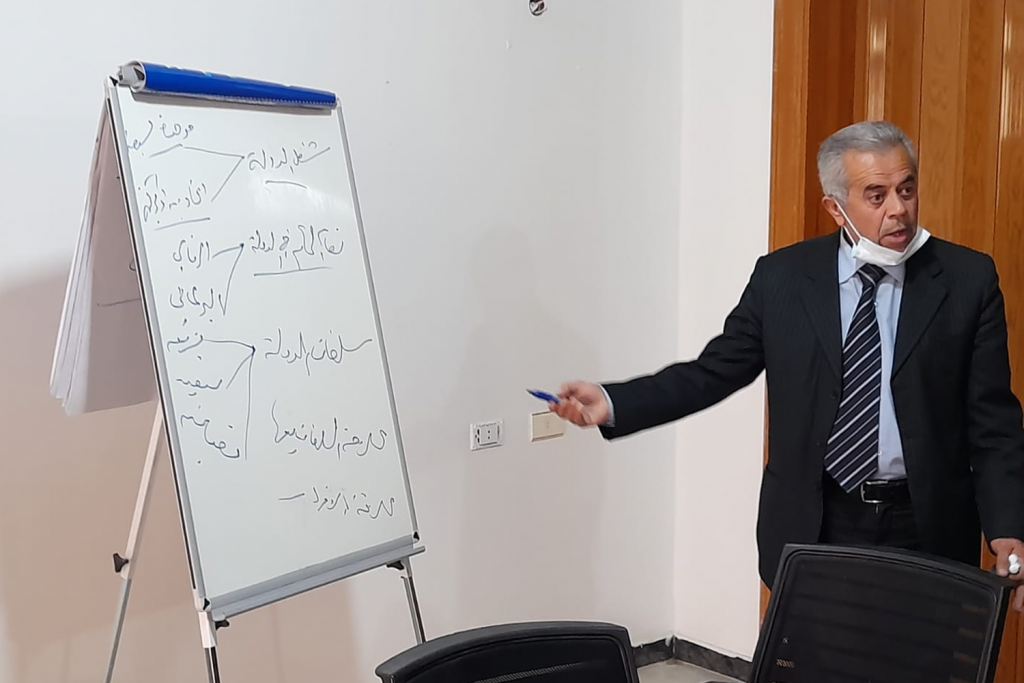 (Source: SOC's Media Department)