The Co-chair of the Constitutional Committee, Hadi Al-Bahra, and Secretary of the Syrian Opposition Coalition's (SOC) political committee, Abdul Majeed Barakat, participated in a symposium and political discussion in the Turkish city of Şanlıurfa. It was organized by the Stabilization Support Unit on the political, regional and international developments and their impact on Syria, and was attended by Syrian activists and those interested in political affairs.
The attendees discussed the latest developments in the political process in accordance with UN Resolution 2254, its outcomes and challenges, in addition to the options of the Syrian revolution and opposition forces in light of global political developments.
They discussed the consequences of the political process, especially the constitutional process, and the alternatives and solutions of the forces of the revolution and the Syrian opposition in light of the political stalemate and obstacles to the constitutional process.
Al-Bahra gave an overview on the political process since its start and the events it went through, and on the Assad regime's continued rejection of any political process with the support of Iran and Russia. He also talked about the session of the Constitutional Committee and the reasons for its recent impasse.
For his part, Barakat spoke about the SOC's position on the political process, stressing that his position has not changed despite some flexibility required by the current stage, but without compromising the goals of Syria and the demands of the Syrian people for freedom, dignity and democracy.
He stressed the importance of transparency with the Syrian people to refute rumors. He also spoke about the reform plan being carried out by the SOC, and its completion of the inclusion of representatives of unions, federations and youth associations. He stressed that this move aims to strengthen the representation of all components within the SOC.
Barakat gave an overview on the work of the Syrian Interim Government and the tremendous efforts it is making to empower its institutions in the liberated areas to ensure good governance.
The attendees emphasized the continuation of meetings and joint coordination, as they reaffirmed their commitment to the goals of the Syrian revolution to achieve the Syrian people's demands for freedom, dignity and democracy. They also stressed the insistence on holding accountable the criminals who committed war crimes against the Syrian people over the past years as an essential part of the solution in Syria.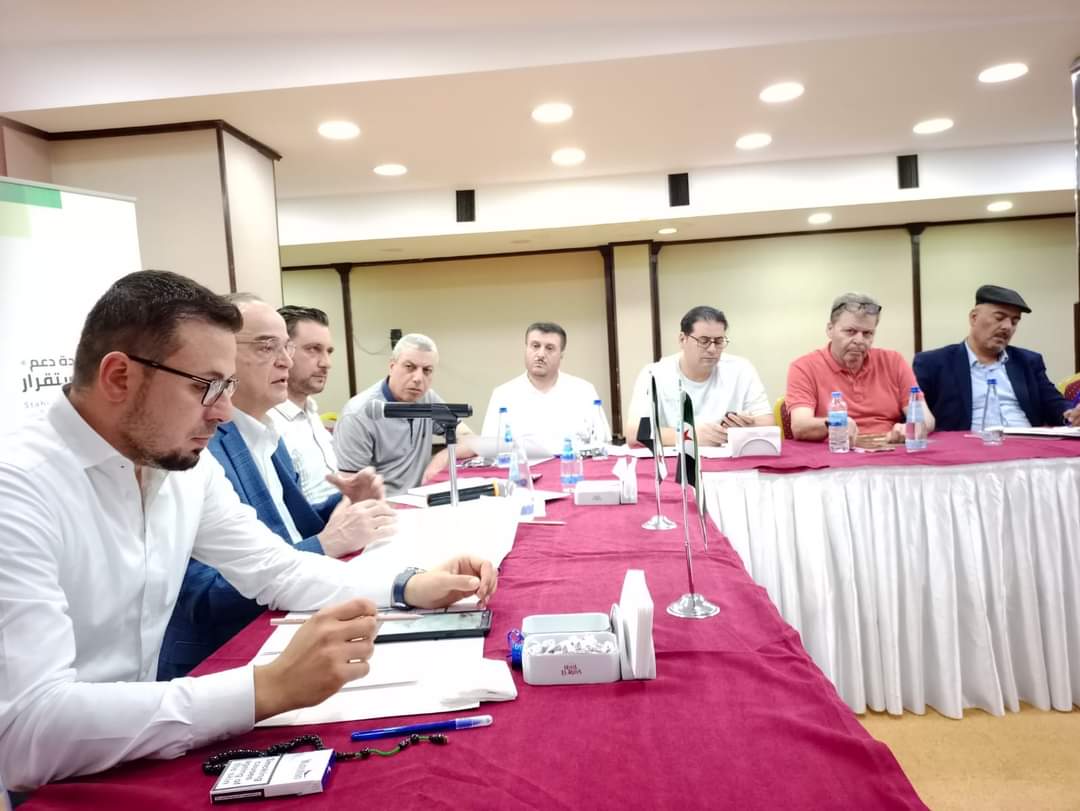 (Source: SOC's media department)