The Syrian Embassy in Qatar on Wednesday held an event commemorating the twelfth anniversary of the start of the Syrian Revolution. The embassy renewed its commitment to uphold the principles of the revolution, show loyalty to fallen heroes, and assert the demands of the Syrian people and their just cause.
The event was attended by notable figures, including Minister of Endowments and Islamic Affairs Ghanem bin Shaheen bin Ghanem Al Ghanim, Minister of State for Cabinet Affairs Mohammed bin Abdullah Al-Sulaiti, Director of the Department of African Affairs at the Ministry of Foreign Affairs Abdullah Hussein Jaber, ambassadors from the Republic of Türkiye and the European Union, heads of diplomatic missions in Qatar, media professionals, academics, businessmen, and Syrians residing in Qatar, including former SOC's President Moaz al-Khatib, former President of the Syrian Negotiations Commission Riyad Hijab, and Director of the Syrian Civil Defense Raed Saleh.
During the event, the Chargé d'Affairs of the Syrian Embassy in Qatar, Bilal Turkiya, spoke about the recent earthquake in Syria and the regime's attempts to politicize the disaster. He stressed the importance of holding Assad and his allies accountable for their destabilizing actions and thanked the State of Qatar, its government, and its people for their generosity in supporting the Syrian people at humanitarian, relief, and political levels.
The event also included artistic performances, including a film called "A Decade of Brotherhood" and a play titled "We Will Rebuild It" presented by Syrian school students. Al-Saleh was honored during the event, expressing his gratitude to all countries that supported the Syrian people during this difficult time, including Qatar, Türkiye, and other sister countries.
Finally, activist Omar Al-Shughri delivered a speech in which he shared his experience of being arrested by the Assad regime and called for an actual and urgent solution to the issue of detainees and an end to their suffering. He also criticized recent attempts at normalization with the regime.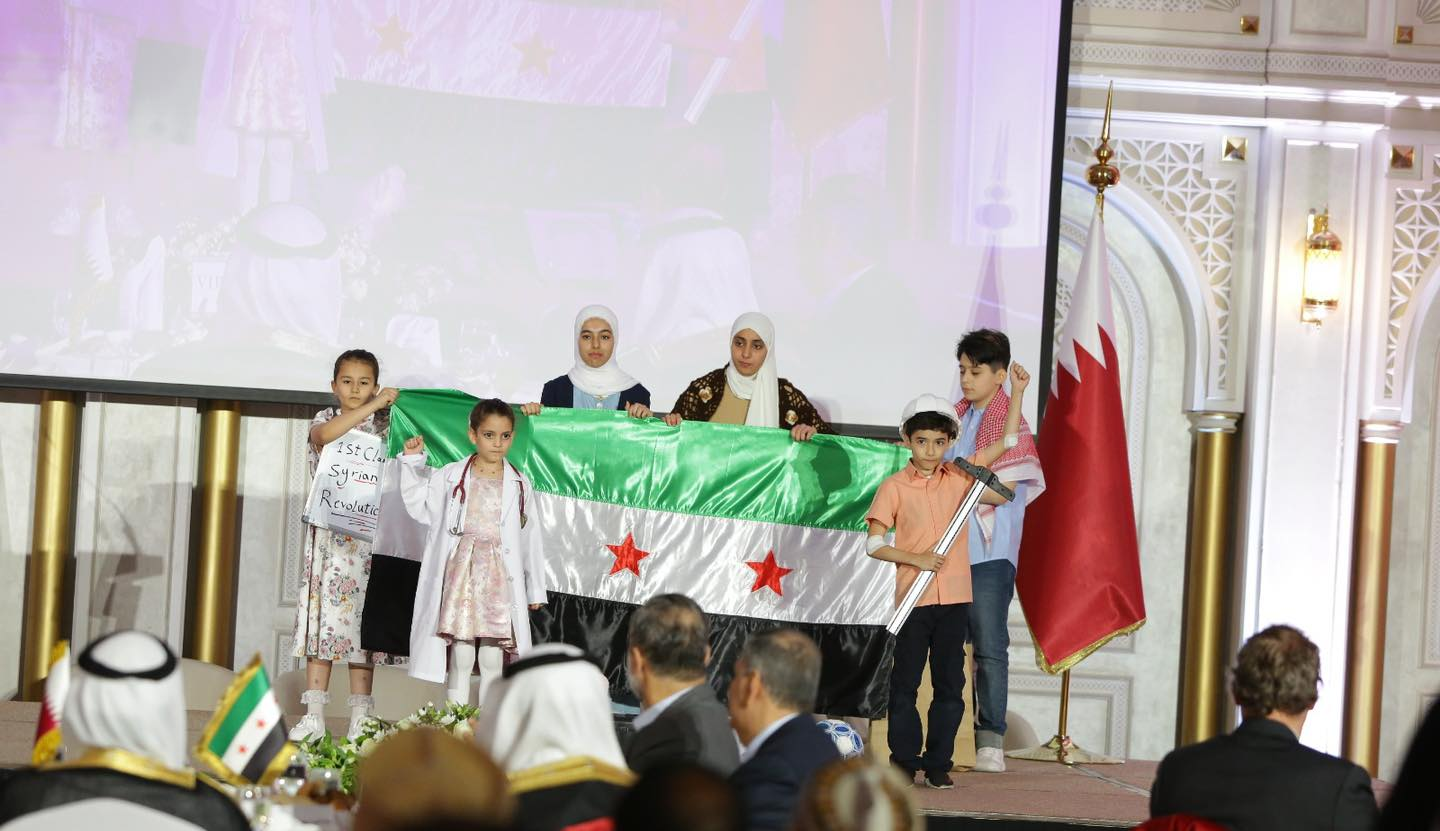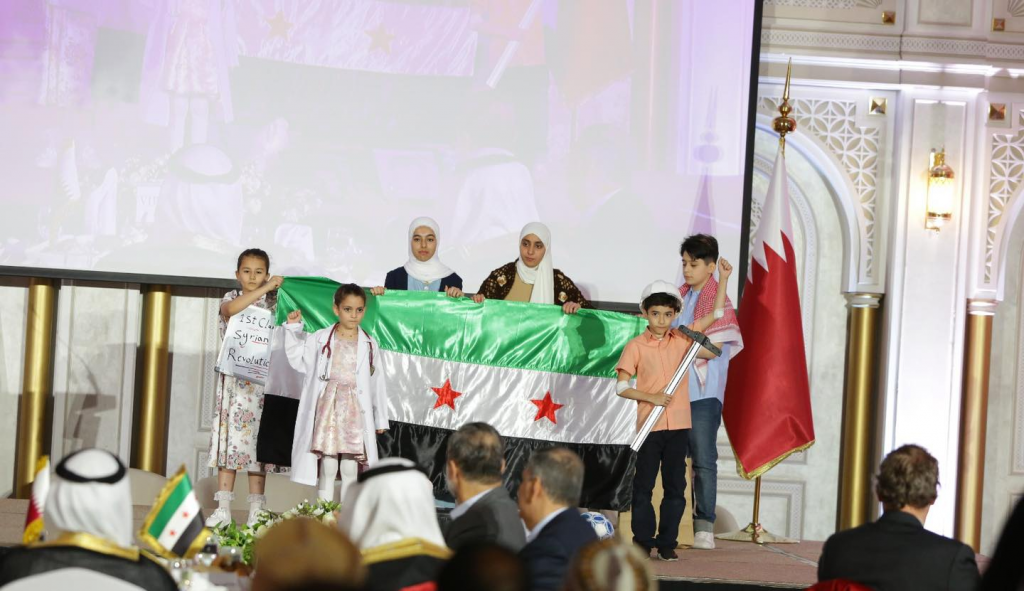 (Source: SOC's Media Department)