The Syrian Women's Authority, in partnership with the Stabilization Support Unit, organized a two-day political training session for Syrian women in the Turkish city of Şanlıurfa on political tracks, systems of government, the form of the state, and partisan pluralism.
Trainers included Coordinator of the Syrian Opposition Coalition's (SOC) Strategic Consultation Office, Ahmed Tomeh, and the legal and constitutional expert Abdul Hamid Awak. In attendance were the SOC's Vice president and Head of the Women's Authority, Ruba Habboush, and SOC's member and member of the Kurdish National Council Barwin Rami, in addition to 20 female activists residing in Şanlıurfa, female workers in women's groups and those interested in public affairs.
Tomeh gave a detailed overview on the path of the political process since its start, its pivotal points and the transformations it went through. The trainees put forward ideas and questions. Awak gave an overview on the ruling systems around the world, partisan and political pluralism and the mechanisms of work in them, in addition to the social and political challenges facing democratic life.
Meanwhile, Habboush spoke about the importance of the role of Syrian women and their sacrifices, which are a mainstay in the revolution for freedom and dignity. She also presented a summary of the trainings and workshops implemented by the Authority, which target women activists in Turkey and in the liberated areas to enhance their position in political and social life.
This training comes within the framework of the Authority's strategic plan to empower Syrian women, mobilize their capabilities to work in public affairs and engage in decision-making positions so that they can play real, effective role in achieving political transition and building a future Syria, a state of justice, citizenship and equal rights.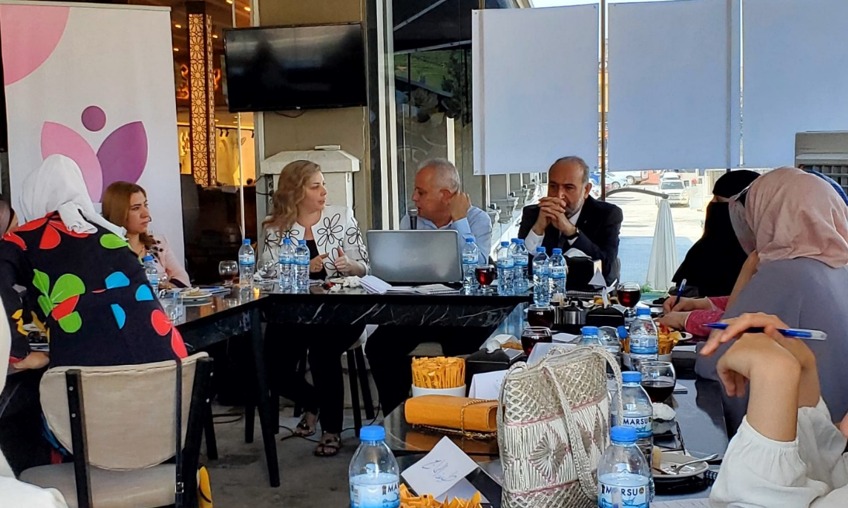 (Source: SOC's media department)