The Syrian Women's Authority, in partnership with the Stabilization Support Unit, organized a seminar under the title "National Identity in the Social Contract" in Gaziantep with the participation of Syrian women active in political affairs and civil society.
The session involved discussion of the social and political structure of the Syrian national identity and its historical context. Participants compared the national identity of the Syrian society following independence up to the Assad regime's seizure of power.
The participants also talked about the social cohesion in Syria before the revolution and how the Assad regime sought to dismantle the Syrian society and sow divisions among its components.
The discussions also touched on the positive and negative impact of the social interactions in Syria, in addition to their presence in the host countries and the reflection of all this on the Syrian identity and social cohesion.
The participants out forward ideas and suggestions for recovering from the negative impact and benefiting from the social diversity that enriches Syria. They stressed the need for the educational curricula to nurture a culture of difference and tolerance in a way that does not contradict the comprehensive Syrian national identity.
They also stressed the importance of the role of women in shaping the Syrian national identity which is based on justice and civil peace.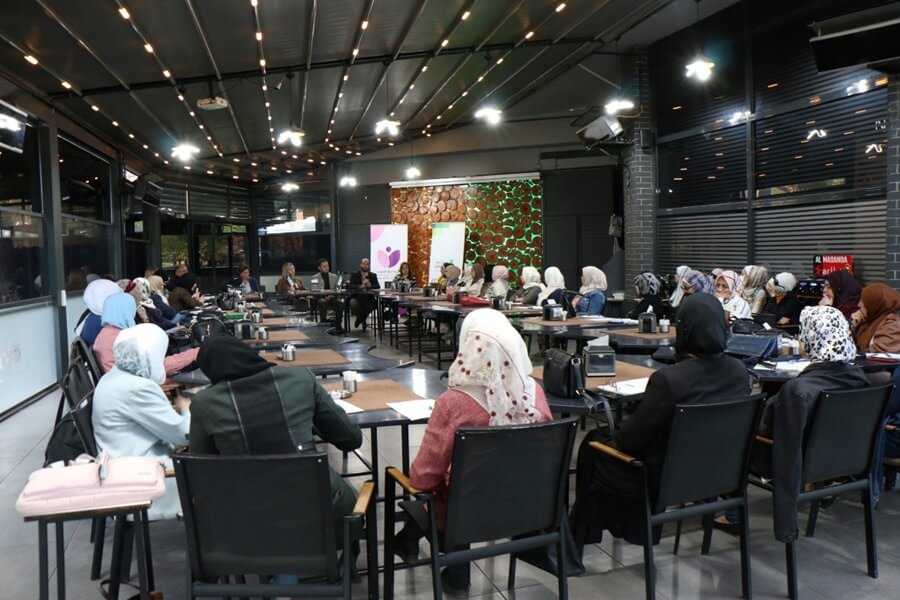 (Source: SOC's Media Department)